Horizons: Its 16-Year Journey
by Mike Scopa
AllEars® Feature Writer
Feature Article
This article appeared in the March 6, 2012 Issue #650 of ALL EARS® (ISSN: 1533-0753)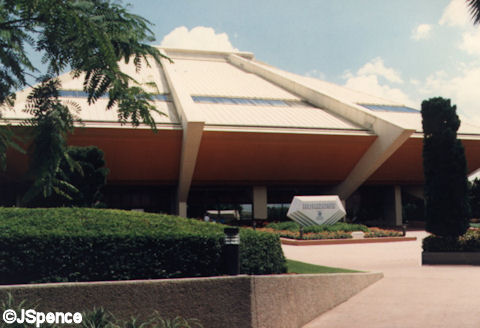 It has been just over 13 years since Horizons permanently closed its doors on January 9, 1999. Today there are still many fans of this former Future World attraction. Their love for Horizons may be seen in their facial expressions whenever the attraction is brought up in conversation.
I always found Horizons to be one of the original attraction "staples" of Epcot, along with Spaceship Earth and The American Adventure. For some reason, whenever I found myself heading toward this theme park, these three attractions always came to mind.
To many guests, Horizons seemed like a very simple, enjoyable ride; one that the entire family could enjoy over and over again. But there was much thought put into what this attraction was all about. When I noticed it had been 13 years since Horizons had closed, I felt compelled to look at my notes, do some research, and take a nostalgic look at one of the most loved Epcot attractions ever.
Many guests and fans who visited Horizons may not have been aware that the attraction was slated to serve as the sequel to Walt Disney World's Carousel of Progress. The Carousel of Progress was to start us off on our journey and Horizons was to pick up where it left off and move us forward. Another tidbit that many may not be aware of, and that to this day always has me scratching my head, is that Walt Disney himself designed much of Horizons well over a decade before his death.
My head-scratching comes from my puzzlement over why any attraction that has Walt's fingerprints would have ever been removed. To this day, one can argue that Walt's involvement with the Carousel of Progress is part of his legacy and his infatuation with CoP led to the design of Horizons. So if Carousel of Progress was allowed to remain, why not its sequel?
Horizons opened on October 1, 1983. General Electric sponsored the attraction and the sponsor's logo was prominently displayed throughout. Guests enjoyed a 15-minute ride that included 21st century, genetically engineered farms, floating undersea cities, and spherical space colonies.
Reginald Jones, then CEO of General Electric, first established the theme for Horizons. This theme and original thoughts focused on perhaps the most famous American inventor in history, Thomas Edison, and early General Electric origins. If you are a fan of the Carousel of Progress you may recall that in the mid- to late-1950s, Walt Disney had imagined an area, to be called Edison Square, to be built just off Disneyland's Main Street, USA. Edison Square was a proposed land for Disneyland, albeit a small land. The thought was to build a small town square that represented the 1920s and in the middle of the square would be a statue of the famous inventor.
This land would have attractions. One in particular was given the name "Harnessing the Lightning," in which guests would learn all about electricity, its history, and its impact on the American family. If you're thinking that this sounds very familiar to Carousel of Progress, you're right… except that this attraction was designed to be a walkthrough type of attraction. There are several theories as to why Edison Square was never built. The most mentioned theory was that this attraction had elements in it that required two components that Walt Disney did not have at the time… capital and technology.
Walt's plans did not materialize until the 1964 World's Fair and his partnership with GE came about to create Progressland. Eventually the 1964 World's Fair attraction found a home in Disneyland as the Carousel of Progress. But again, Walt felt that there needed to be another chapter in this story… that it was incomplete. Remember, first and foremost Walt was a storyteller and felt that his guests needed that sequel. Hence he designed the Horizons attraction.
Actually, the original name for this attraction was not Horizons. The original name given was "Century Three," because Walt wanted this attraction to take off where Carousel of Progress left off. CoP looked back in time, while "Century Three" would look forward. It made sense, especially with the United States planning its bicentennial celebration and the country's third century. "Century Three" was eventually changed to Horizons because it was felt that the attraction's contents were to focus on not just what the future holds for America, but for the entire world.
It was important that the vision of the future made sense and was feasible, so a few experts were called in to help design the attraction. One of those experts was Princeton University physicist Gerald O'Neil, who had a hand in designing the portion of the attraction that displayed a space colony. Carl Hodges, director of the environmental research lab at the University of Arizona, was asked to help design the desert portion of the attraction. Again, it was important to the Imagineers to build a vision that was believable, possible, and memorable for the guests.
Speaking of memorable, I'm sure most of you reading this who had the opportunity to enjoy Horizons remember how guests finished their visit. Horizons offered guests three different options for landing. They could return to Future Port via space, desert, or under the sea.
One of the experts called in to design these landings was David Jones. Yes, you have seen his work. Jones was part of the special effects team that worked on "Star Wars." Jones designed the landings in Horizons, spending two years designing, building, and filming the models for the three different landing sequences. When Horizons opened, his desert landing film sequence was the longest continuous sequence ever filmed with miniatures, at least for that time.
Getting back to Horizons' sponsor, General Electric — it was GE that powered the entire pavilion, using customized GE motors designed for the entire building.
The opening ceremony for Horizons was a huge celebration. Attending were Walt Disney Production CEO Ron Miller, Dr. Schmitt from General Electric, Florida Lieutenant Governor Wayne Mixson, and Walt Disney World ambassador Cynthia Pleasant. The ceremony included much fanfare with trumpets and dancers and the release of homing pigeons and blue and silver balloons. Since it was October 1, 1983, it was also the 12th anniversary of the opening of Epcot and cast members wore 12th Anniversary buttons with the Horizons logo on them.
In 1993, GE dropped their sponsorship of Horizons, just as they had decided to drop their sponsorship of the Carousel of Progress, That was the beginning of the end for Horizons. The Walt Disney Company continued to operate the pavilion until it closed toward the end of 1994.
Horizons reopened in December 1995 for one month before both the Universe of Energy and World of Motion were to close for renovation. If Horizons had not reopened then that side of Future World would have had only the Wonders of Life pavilion in operation on that side of the park.
It soon became apparent that Horizons' days were numbered and the attraction would close its doors permanently sometime after Test Track opened its doors in 1998. When Horizons closed its doors permanently on January 9th, 1999, guests put forth several theories regarding its closure. Was the attraction outdated? That was one theory that has floated around. But could not the same argument be made for the Carousel of Progress?
Fans of Horizons will always remember Mesa Verde, the desert farming community of the future, Sea Castle, the floating city in the Pacific Ocean, and of course Brava Centauri, Horizon's spherical space colony.
When I reminisce about Horizons I can't help but think that its replacement, Mission: SPACE, will never quite reach the popularity of its predecessor.
Remember, Walt Disney played a key role in designing Horizons, an attraction the whole family could enjoy together. Removal of Horizons unfortunately removed what little of Walt's spirit had actually made it to his beloved Epcot.
=================
RELATED LINKS
=================
Carousel of Progress:
http://allears.net/tp/mk/mk_cop.htm
Carousel of Progress Photo Gallery:
http://allears.net/tp/mk/mk_cop1.htm
=-=-=-=-=-=-=-=-=-=-=-=-=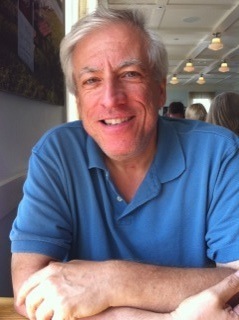 ABOUT THE AUTHOR: Mike Scopa has loved all things Disney for as long as he can remember. His first visit to Walt Disney World came in 1975 and he has visited Mickey "somewhere between 50 and 100 times since then." Mike wrote his first trip report in 1990 and has been writing about Walt Disney World ever since. Mike has been a contributing editor to The Unofficial Guide to Walt Disney World, Cara Goldsbury's Luxury Guide to Walt Disney World, and the recently published "Four Decades of Magic: Celebrating the First Forty Years of Disney World." He has also served as a peer reviewer and technical editor on several other Walt Disney World Guidebooks. Mike is one of the co-hosts for the popular WDWTODAY podcast and writes a blog, The View from Scopa Towers, for AllEars.Net: http://land.allears.net/blogs/mikescopa/
An avid runner and runDisney expert, Mike is also co-captain of Team AllEars® — the AllEars.Net Running Team:
http://land.allears.net/blogs/teamallears/
-o-o-o-o-o-o-o-o-o-o-o-
Editor's Note: This story/information was accurate when it was published. Please be sure to confirm all current rates, information and other details before planning your trip.