Inside Out Emotional Whirlwind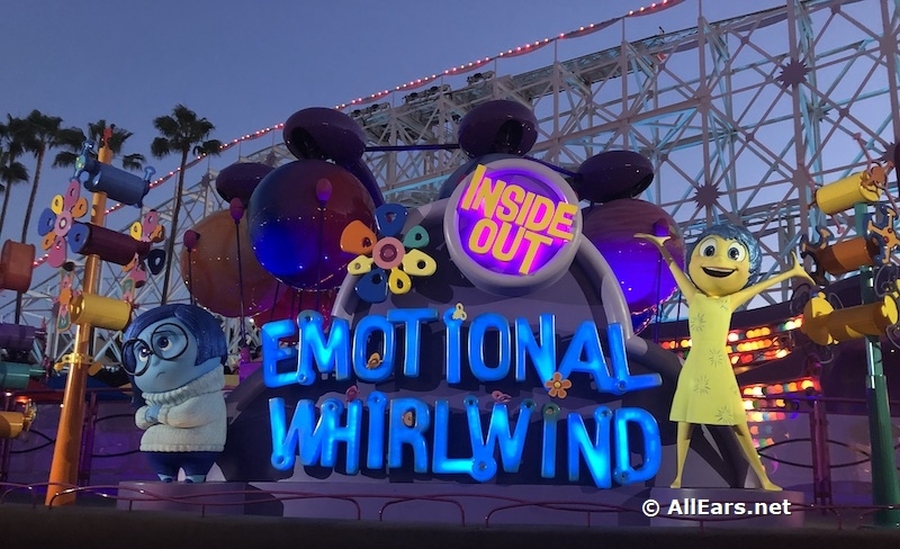 Introduction | Attraction | Touring Tips | Kids/Characters | Dining | Shopping | Interesting Facts
INTRODUCTION
Inside Out Emotional Whirlwind at Disney California Adventure's Pixar is a new attraction themed around the Disney Pixar film Inside Out.
ATTRACTION
This family-friendly ride invites you to climb aboard a "Memory Mover" and take a spin, while you assist Riley's emotions as they sort through her memories.
On the attraction, you will board one of eight Memory Movers to take a "sense-ational" spin and help Riley's Emotions (Joy, Sadness, Anger, Disgust and Fear) sort through the memories being collected.
TOURING TIPS
KIDS AND CHARACTERS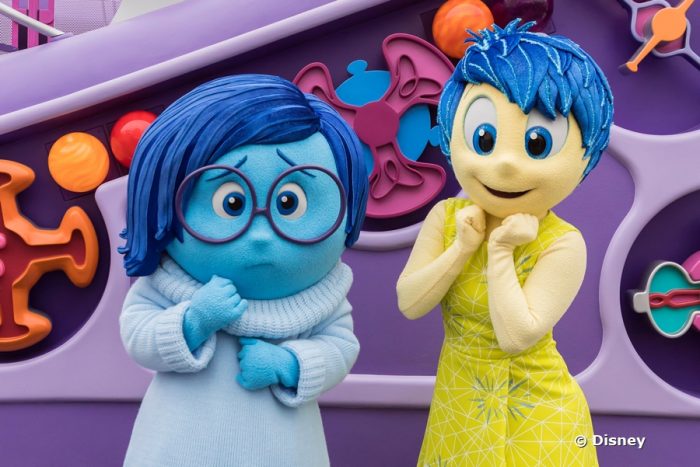 Guests can share an "emotional" visit with Joy and Sadness along Pixar Pier.
DINING
Jack-Jack's Cookie Num Nums is located nearby. It features warm cookies and flavored milks.
Lamplight Lounge offers table service, and includes a full bar and gastro-pub fare.
Adorable Snowman Frosted Treats – soft serve vanilla and chocolate ice cream as well as non-dairy lemon soft serve.
Disney California Adventure Restaurants At A Glance
Menus from around the Disneyland Resort
SHOPPING
Knick's Knacks offers a variety of Pixar character merchandise, some unique to that location.
Disney California Adventure Shopping at a Glance
INTERESTING FACTS
Inside Out Emotional Whirlwind opened in June 2019.
To complement the atmosphere, Academy Award-winning composer Michael Giacchino created five music tracks, one for each of the emotions. Last year Michael collaborated with Walt Disney Imagineering to compose the music for the Incredicoaster.
If you have comments or tips to share with others about touring Disney California Adventure, please email us. Thank you.