Loungeflys are taking the Disney world by storm (yes, that pun was definitely intended!).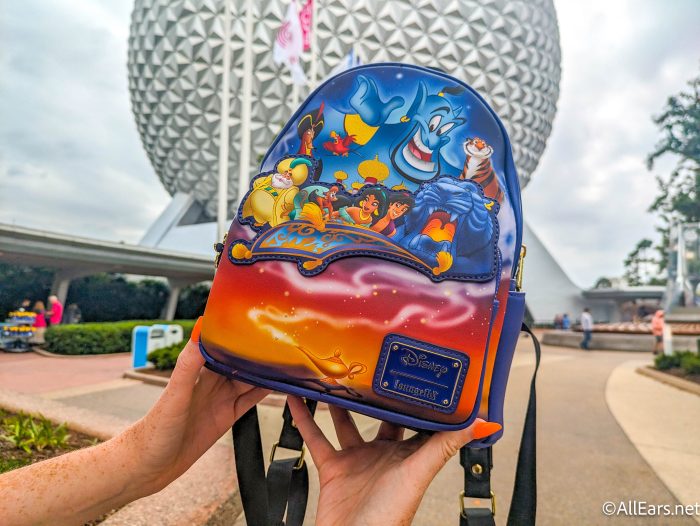 With so many different characters and movies represented, we can see why Disney adults are sporting these all over. These bags are NOT cheap though, which is why we wanted to point out some Loungeflys under $70 on Amazon!
DISCLOSURE: This post may contain affiliate links, which means when you click a link and make a purchase, we receive a commission.
Each of these Loungefly bags is available on Amazon. Save even more money by using Amazon Prime! If you aren't a member yet, you can take advantage of a free trial below. 

We're starting off strong with the Hot Cocoa Loungefly Set! This one is special because you get both a Loungefly backpack AND an ear headband.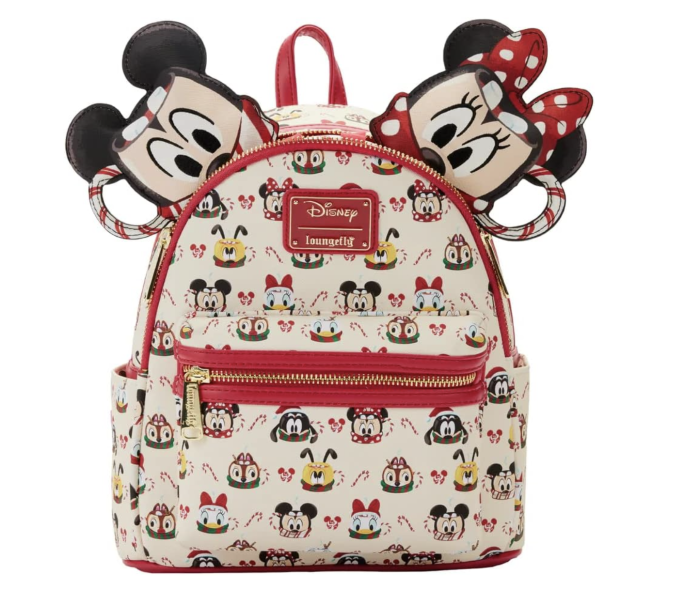 Across the backpack, you'll see iconic Disney characters as hot cocoa mugs. The ears are made of Mickey and Minnie mugs — how fun are these for the holiday season?!
Beauty and the Beast is one of the most iconic Disney movies of all time, which is why we love the Belle Castle Loungefly Backpack.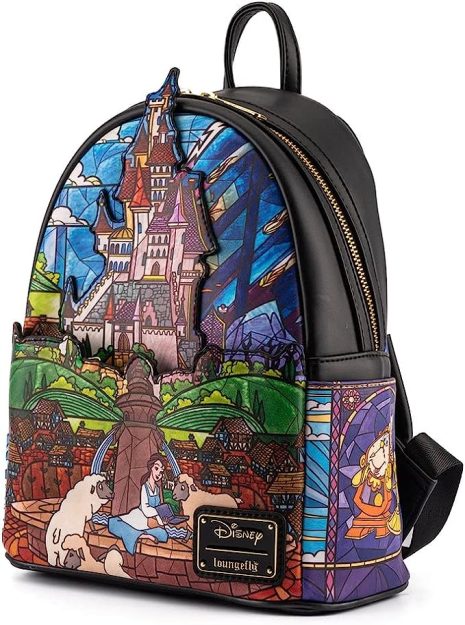 This pulls the sheep fountain scene right out of the movie with the Beast's castle in the background. The best part has to be the stained glass look, though!
Sing it with us — "Whooooo is that girl I see?" It's Mulan on the Mulan 25th Anniversary Loungefly Backpack!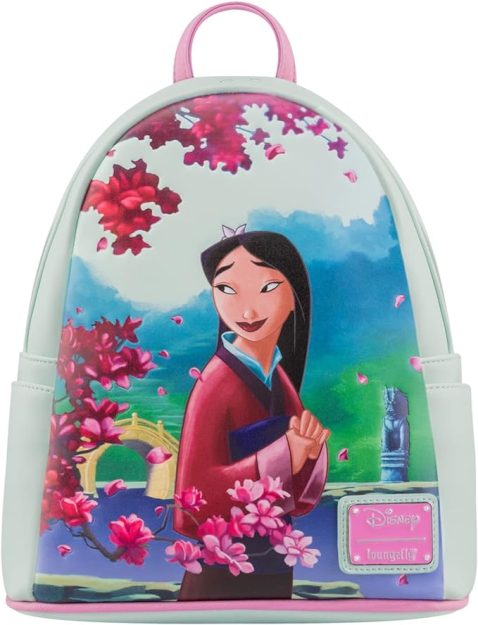 Mulan is clearly the star of this bag and we're sure she would love to see you sporting it if you meet her in Disney World.
Speaking of gorgeous bags, check out the Muses Loungefly Backpack!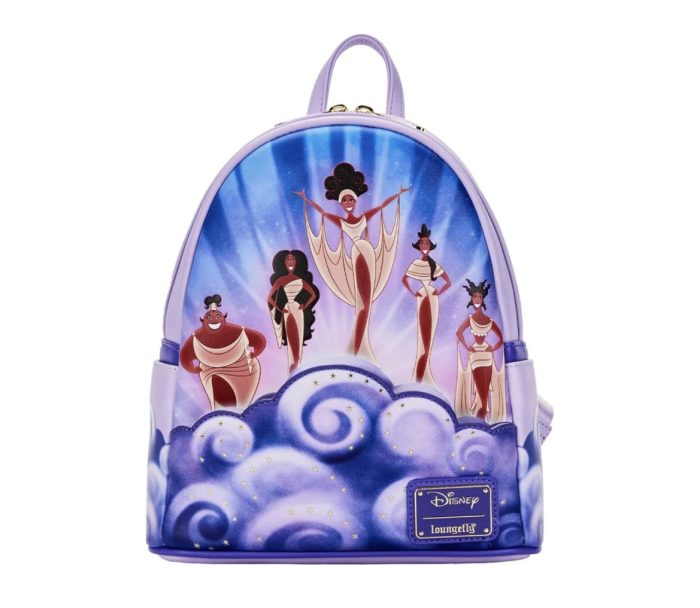 On the clouds of Olympus, the Muses are ready to shine. It's not often that we see Hercules merchandise, so snag it while it's available!
This one is for all of the Disney Villains fans out there! Check out the Scar Lion King Loungefly Backpack.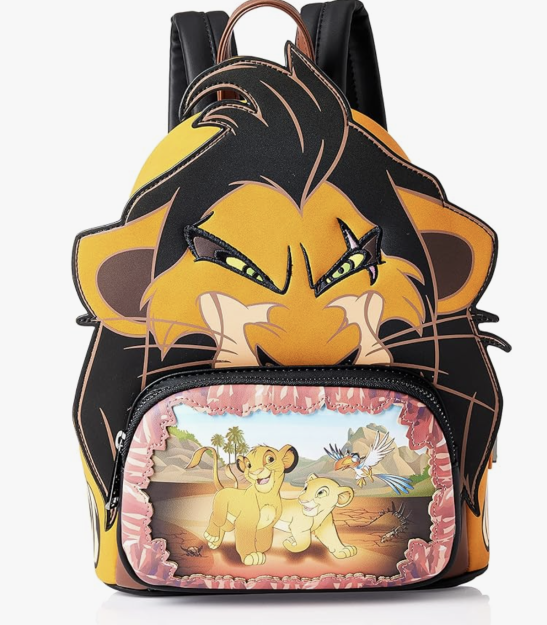 The backpack itself is made to look like Scar, Simba's evil uncle. The front pocket shows Zazu with young Simba and Nala.
Disney is deep into its 100th anniversary celebrations, so we've got to take advantage of all the special merchandise while we can! That includes this Disney100 Black & White Loungefly Backpack.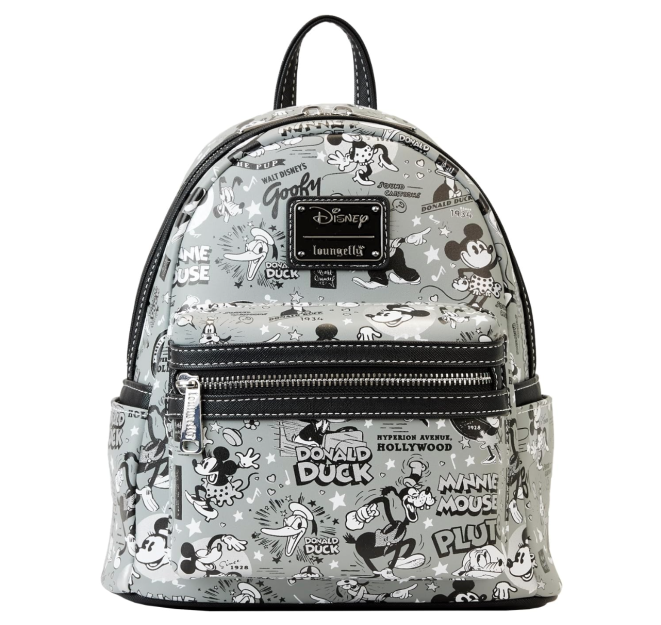 This bag is action-packed, but the colors will go with just about any outfit you put on.
Next, you can snag the Peter Pan Loungefly Backpack on Amazon now!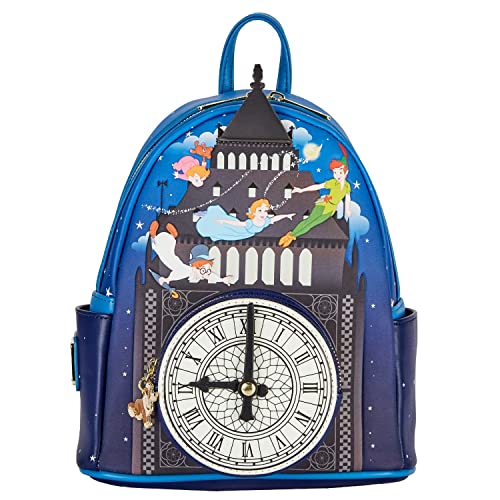 Peter Pan, Wendy, and the crew are seen flying above London. We adore the details on this one like the Nana zipper and the moving clock!
This one is a classic — it's The Fab 5 Loungefly Backpack!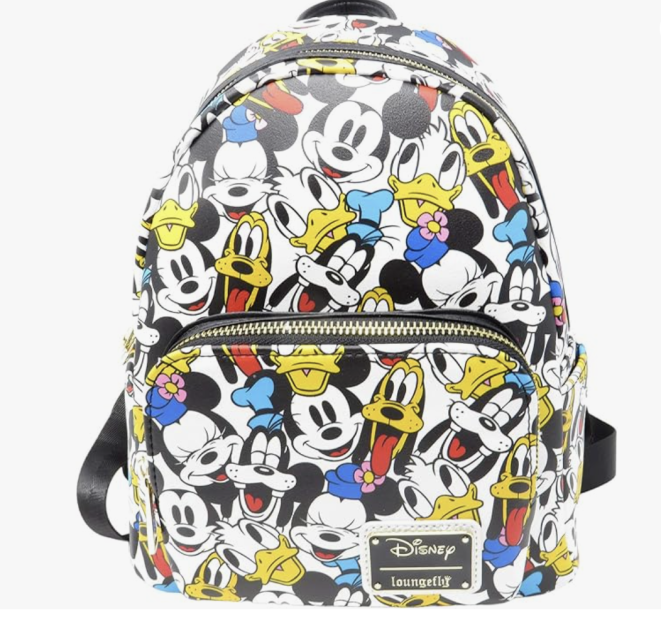 The Fab 5 include Mickey, Minnie, Goofy, Donald, and Pluto…and they're totally covering this fun and colorful Loungefly!
Remember the iconic moment when Buzz and Jesse dance together with a rose? Yep, Loungefly even captured THAT Toy Story moment.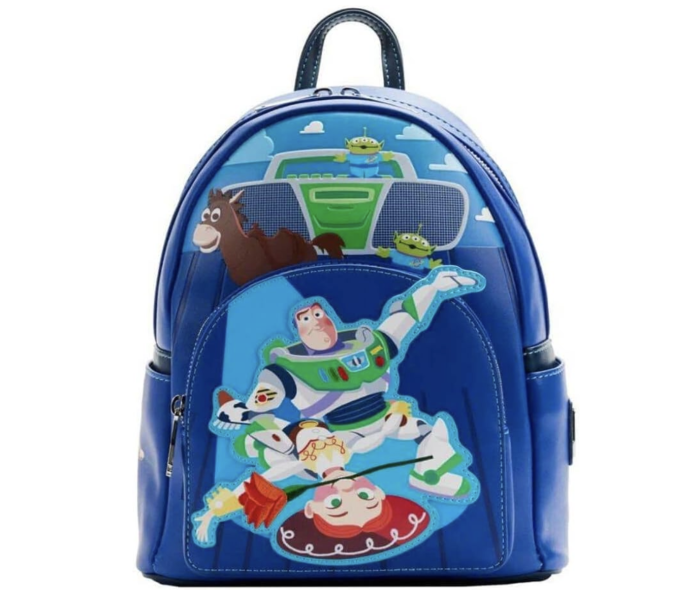 On the Toy Story Loungefly, there are other characters including Bullseye and the hilarious green aliens!
Last but not least, we've got another one for those of you who lean toward the darker side. It's the Disney Villain Triple Pocket Loungefly Backpack!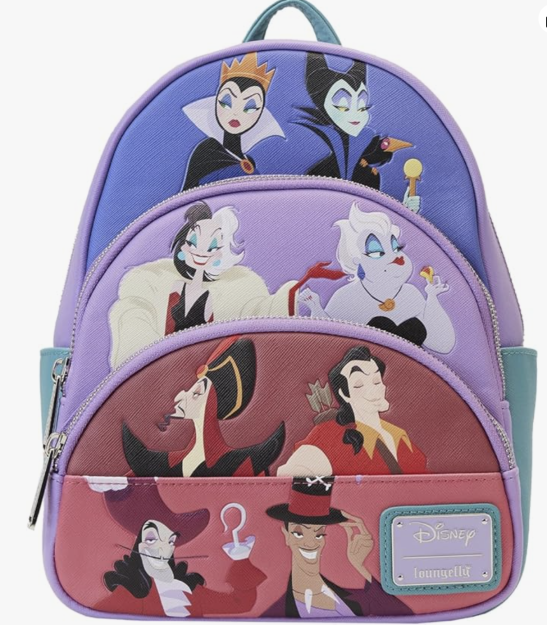 This backpack makes it easier to organize your belongings with more pockets and features eight of the most iconic Disney villains of ALL. TIME.
We'll keep you updated on the latest Disney merchandise deals this holiday season, so keep following AllEars!