To all who come to this photo trivia game, welcome! Along the way, the photos can make us relive memories and see details that Walt's Imagineers put into everything we love in Walt Disney World!
I forgot to give this to you last week, Claire Gregory: the Disney bear of comfort. I'm sorry you had to cancel your Disney trip.

I know plenty of other people here have done the same thing which is tough. Should I get more bears?
And now: Challenge #649:
And here's the answer: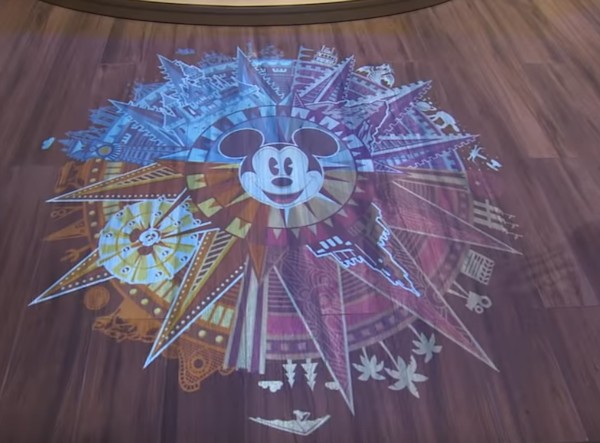 The new Discover The Magic Passport Compass design on the floor of the remodeled World of Disney!
Jeff Blank, since Isabel got the answer,  I'm pretty sure that makes you her assistant and SHE's the boss!

Luis Rodriguez was the first to send in the correct answer! Congratulations to Luis and to all our winners this week! Debby Stailey, Adolph and Kimberly Timm, Gloria Martin, Jim & Lorie Sonnen, Team Hill, Joseph M. Zafia, Phyllis, Jim Wieczorek, Robert Hicks, Deb Ragno, Scott C., Belicia, jennifer, Andy Hickey, Sue and Ed Adams, Martha and Justin Collins, Richard Long, Sandie albrecht, Dee Dee Kenney, Lysandra Kuroly, Shawn McGovern, Karen Fichter, Leach family, Theresa Maradei, Vera and Izzy Williams, The Kertes Family, Beau Harrison, theresa rucando, Jodi Cook, Caroline Burmester, Sue Bridges, John Debow, Sandra Debow, Jessica Creech, Josh Weiss, The Gunnels Gang, Tony Bivens, Sarah Kreps, Kathy Maffei, Grumpys Groupies, Rebecca Keenan, Mark Potosky, Shannon Benton, Christopher Kelly, Jane Johnson, Bill & Kathy McKim, Donald Purney, Vicki Britt, Jeff Blank, and Grumpys Groupies!
______________________________________________________
Challenge #650 Where in the world is this?
And who is this wonderful fella?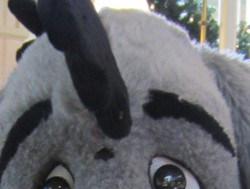 Do you know? Do you have a guess? Send in your answer before the end of the day on Thursday, August 13th by clicking on the blue box below. Please do not post your answers on this blog post.
See you soon, Players!

_____________________________________________________________________
Everyone who sends in a correct answer to a Where in the World Challenge this month will be entered in a drawing at the end of the month for some special AllEars® goodies!
Be sure to follow @allearsnet on Instagram and Twitter!
Check out our YouTube Channel for reviews, news, information, and more!
Click below to subscribe to the AllEars® Newsletter so you don't miss any of the latest Disney news!