To all who come to this photo trivia game, welcome! Along the way, the photos can make us relive memories and see details that Walt's Imagineers put into everything we love in Walt Disney World!
I'm sorry about this not showing up on time; I missed a tag and that caused the problem. I'm really sorry.

By the way, the Stitch reference was him being Experiment 626 and this was Challenge 626.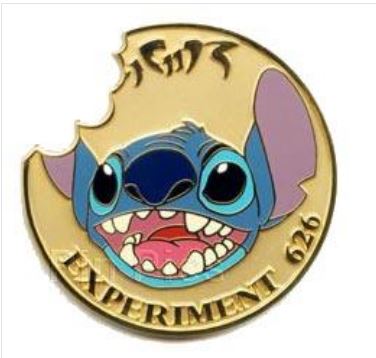 Now for Challenge #626:
And here's the answer:
One of the murals at the Pinocchio Village Haus in the Magic Kingdom. My friend's cat is named Figaro and just came home from the vet, so I was thinking of her. I loved seating at the windows at waving at the people riding Small World.
Hey, Minnie Mouse ended up having Figaro as a pet as well as her dog, Fifi, Pluto's girlfriend. Does anyone know who got Cleo? I can only find cameos here and there.
Team Hill were the first to send in the correct answer! Congratulations to Team Hill and to all our winners this week! Karen Fichter, Debby Stailey, The Nufranick Family, Glenn And Nancy Motson, Belicia, Ken Maikowski, Scott C., Martha & Justin Collins, Michaela Obrien, Michael Obrien, Karen Obrien, Ken Savage, Jeffrey Mcginley, Axel Beer, Beau Harrison, Joann Albrecht, Mike Haeberle, Andreas Beer, Tammy Warmouth, Bonnie Jean, Linda College, Kris Nixon, Deb Ragno, Gloria Martin, Sue And Ed Adams, Tricia Petty, Chris Kelly, The Gunnels Gang, Paul And Kelli Grundman, Phyllis, David Brown, Smitty, Claire Gregory, Joseph M Zafia, Steve Knapp, Laurie Walker, Josh Wallen, Nicole Shuler, Grumpys Groupies, Stacy Sanders, Nancy Cole, Janet T Thorn, Sherry Knoster, Herb Miller, Jim Finley, Edward Suscreba, Arlene Vicek, Richard Long, Michelle Fure, Robert Wescovich, Vera And Izzy Williams, Tony Bivens, Adolph And Kimberly Timm, Ronnie Alvarado, Sandie Albrecht, Suzanne Denham, Deanna, Beth, David Crockett, Maureen And Warren Handy, Al & Kerry Ganter, Mis Jamie Marie, Julie Jenkins, Michael Webb, Caroline Burmester, Theresa Maradei, Karen Schlumpf, Jim Wieczorek, Elizabeth Kinnear, Barclay Bakkum, Michael P. Weeman, Jeff Blank, Bob Patterson, Heather Bear, Jeremy Reichelt, Karen Aguiar, Rebecca Keenan, Sandra Debow, John Debow, Sue Bridges, Theresa Rucando, Linda Ranatza, Colin Moore, Sandy Ceplecha, Sandra Edwards, Jamie Steiner, Barry Sklenar, Matt Earl, Debbie Cody, Susan Kay, Vicki Britt, Sands Family, Jim & Lorie Sonnen, The Kertes Family, Timothy Snyder, Peter Prendergast, Jodi Cook, Brian Gallant, Ryan, Mark Hardy, Josh Weiss, Karen Bidus, George Mundy Jr, Jackie Graebel, Shannon Benton, Donald Purney, Lori Rienhardt, Jane Johnson, Patricia Mckillop, Vincent Degasperis, Maddie Inman, and Jodie S.!
______________________________________________________
Challenge #627 Where in the world is this?
Going to another park! It's an easy one, and I'll look for a tough challenge for next week.
Do you know? Do you have a guess? Send in your answer before the end of the day on Thursday, February 27th, by clicking on the blue box below. Please do not post your answers on this blog post.
See you soon, Players!

_____________________________________________________________________
Everyone who sends in a correct answer to a Where in the World Challenge this month will be entered in a drawing at the end of the month for some special AllEars® goodies!
Be sure to follow @allearsnet on Instagram and Twitter!
Check out our YouTube Channel for reviews, news, information, and more!
Click below to subscribe to the AllEars® Newsletter so you don't miss any of the latest Disney news!