A while back I was complaining about a maintenance crane being used on my recent trip to the Magic Kingdom. I mentioned I could remove the crane using software. This does take added time so I do not like to do it often. Later in the day, I caught the end of the new Mickey's Royal Friendship Faire on the castle stage when fireworks are used.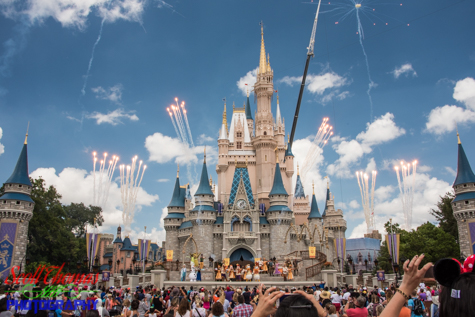 Cinderella Castle with a maintenance crane behind it.
Nikon D750/28-300VR, 1/125s, f/16, ISO 360, EV +0.3, 28mm Focal Length.
I am a fan of the photo editing software by Macphun which run on Apple Mac computers. One of their products called Snapheal has recently been updated so it can be used as a plug-in for Apple Aperture and Adobe's Lightroom and Photoshop programs. You can find many Windows programs which can do the same thing. I had to carefully select the crane using the software's brush tool. I zoomed in to 100% to make sure I did not overlap the roof line too much. Snapheal has three different methods of erasing selected objects. For this job, the Dynamic method proved to be the best to get the crane away from where it first sticks out from behind Cinderella Castle.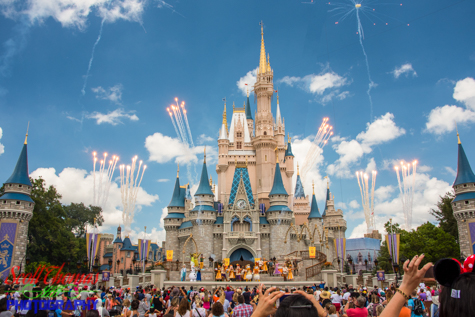 Cinderella Castle with the maintenance crane removed via software.
Nikon D750/28-300VR, 1/125s, f/16, ISO 360, EV +0.3, 28mm Focal Length.
As you can see, I now have a keeper.
Adobe Lightroom has something which can replace small objects or ones not intersecting with other objects like dust bunnies. For larger objects, Snapheal does a much better job.
Adobe Photoshop can do an even better job. However, since I do almost all my processing in Lightroom, Being able to use Snapheal within LIghtroom or Aperture is much easier and faster for me.