Contributing photographer Jason of disneygeek.com sends us these photos of the Disney/Pixar Inside Out pre-parade at Disney California Adventure. The pre-parade started on Friday to coincide with the release of the film. For more from Friday, June 19, 2015 visit the full picture set on my site. I will have a separate posting on the 2015 Disneyland Resort All-American College Band here on Allears.net.
The Pre-Parade made the times guide. Here is how it is listed.
Inside Out pre-parade as it started its first run through the park. This is stepping off at the Parade Gate in Hollywood Land.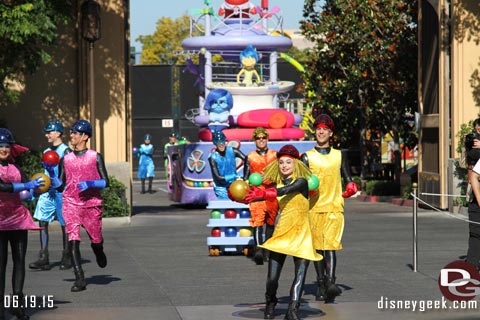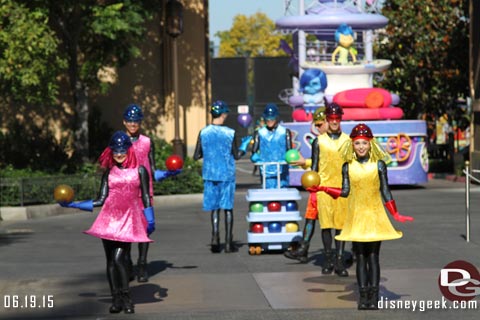 All five emotions are on the float. Sadness in front, Joy at the controls, Anger up above, Disgust and Fear are on the back.
Sadness rides on the front of the float.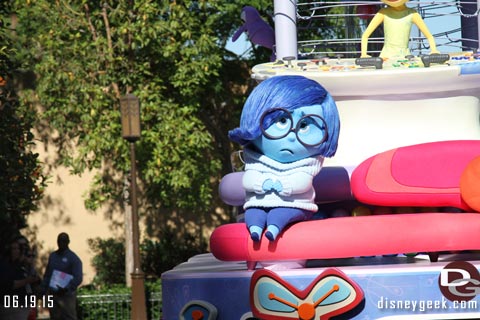 Anger on the top.
Joy at the controls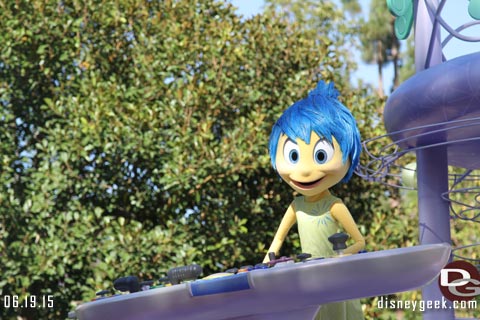 Disgust on the back of the float
Fear was clinging to a post on the other side, so I could not get a good picture
I walked through Bugs Land and out to the parade route to get some video of the pre-parade.
Video of the Inside Out Pre-parade. I kept the long lead time so you could hear the dialog track, if you want to see just the float skip ahead a couple of minutes.
To mark the release of the film, Award Wieners in Hollywood Land has some special Inside Out items.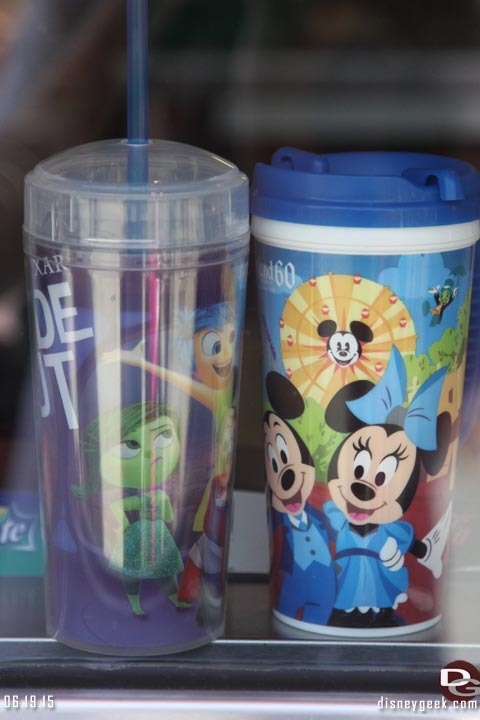 Hope you enjoyed this look at Inside Out at the Disneyland Resort. For additional photos and details from this trip you can check out the full Disneyland Update I posted on my site, http://disneygeek.com Also be sure to follow me on twitter @disneygeekcom for pictures from the parks.