The Disneyland Hotel has been undergoing a lengthy remodel, which is close to completion. Contributing photographer Jason of disneygeek.com sends us these photos his visit to the hotel on Friday, November 18, 2011.
At the Disneyland Hotel they are still working on the front drive way.
The valet booth is being redone.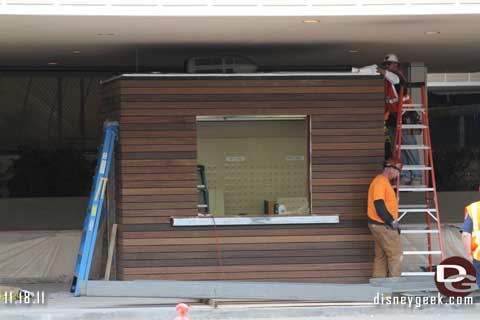 They rest of the driveway was being torn up so it can all be resurfaced.
The new fountain area in front of the hotel is receiving more plants.
Inside Pluto and Chip were roaming around the lobby.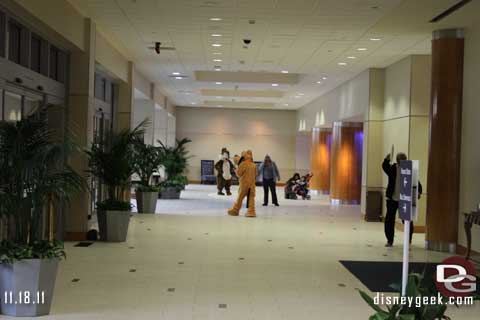 The Fantasy Tower sign was being installed.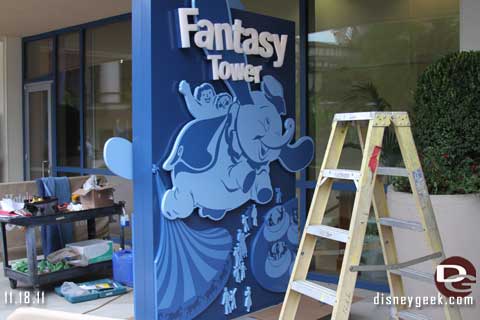 The new E-Ticket pool was open for guests.. but due to the temps being in the low 60s there were no real takers.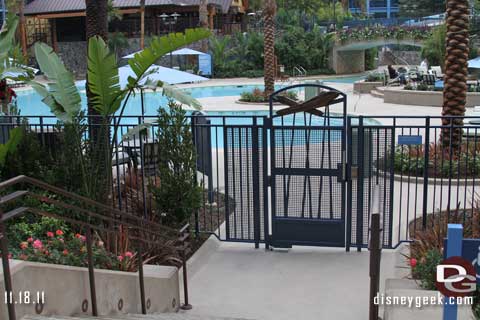 New signs for Goofy's Kitchen.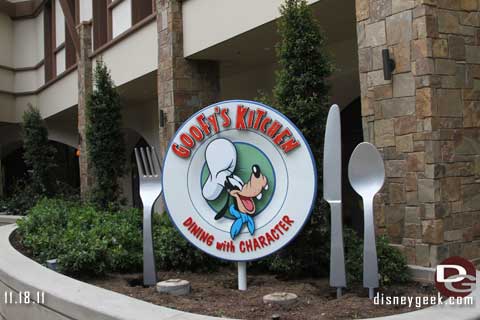 All the walkways were open today. Remember this area? The old Dancing Waters. The wall has remained but nothing else.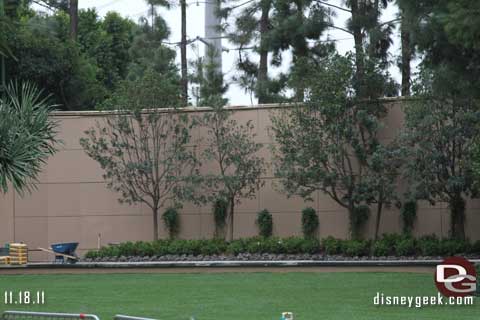 Looking back.
There is quite a bit of grass back here now. The building is where the fitness room and guest laundry used to be.
Looking down the walkway toward the Frontier Tower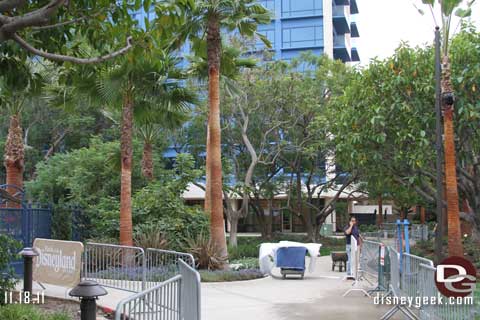 One good thing with the bad weather and no guests is it was easier to get some pictures of the completed pool area.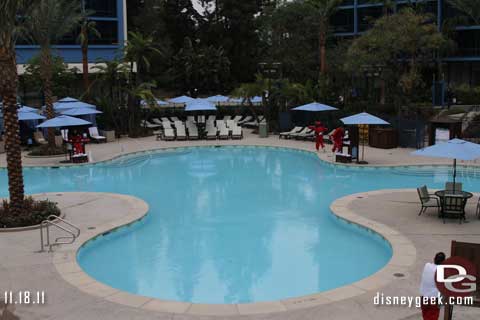 Goofy waving goodbye, also this helps to show where the Fantasy Tower sign is.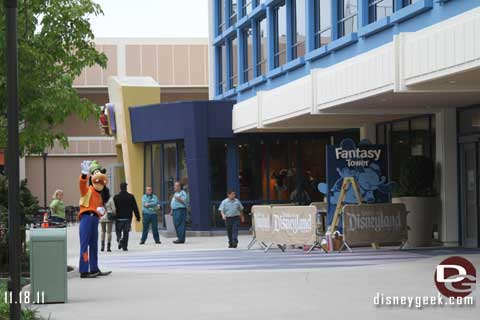 Hope you enjoyed these photos of the Disneyland Hotel. For additional photos and details from this trip you can check out the full Disneyland Update I posted on my site, http://disneygeek.com