Alpha Gollihugh is a regular poster on the AllEars Facebook page. One of the ways she shares the magic is with her photo collages. Here are a few for you to enjoy from the Disneyland Resort.
The Disneyland Hotel has a new counter service restaurant, called Tangaroa Terrace and bar,Trader Sam's. It is in the newly renovated pool area. It appears the renovation to hotel and pool will be going on for some time. What is done, looks really nice, and the monorail pool slides are fun for everyone.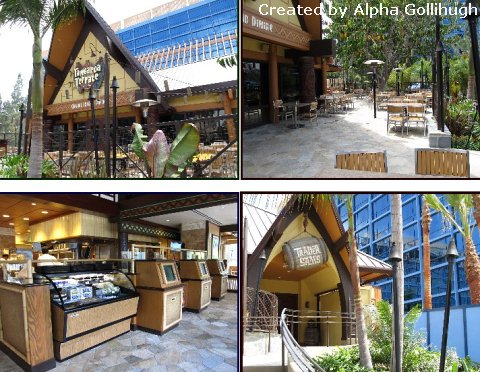 As the crowds climb at "summer" Disneyland, they really bring out the streetmosphere entertainers. Music is everywhere! The pics show a pirate quartet called the Boot Strappers they are quite good singers and tell funny
period jokes.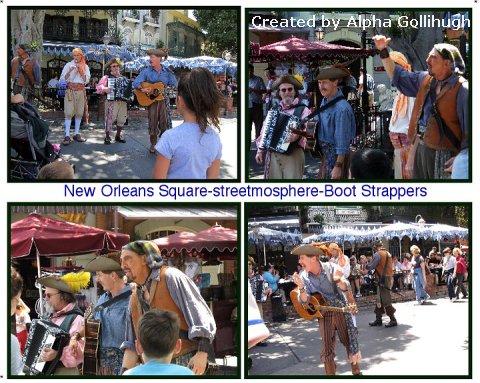 Rode one of my childhood favs. Casey Jr Circus train and Storybook Canal Boats. They both cover this wonderful land of miniatures. See where Peter Pan took Wendy to Neverland, where Aladdin and Jasmine lived, Toad Hall, and Jepeto's village and many more. All the little plants are real and kept in a bonsied state for all to enjoy
Ways to cool off at Disney California Adventure's Soarin'
That's all for today folks!