In the past I have talked about watching your backgrounds. This week is about looking at the edges of the frame that you see looking through your viewfinder.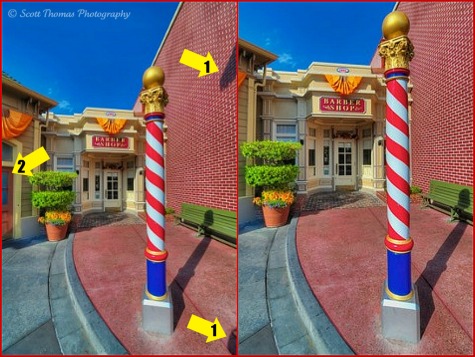 Before and after comparison of the Main Street USA Barber Shop.
The photo on the left has two distractions along the edges. Arrows #1 are pointing out shadows on the right side and Arrow #2 shows a partial door on the left which I find distracting. The best way to "fix" this photo is before the shutter is pressed by moving in closer. In this case, I cropped them out using photo editing software producing the photo on the right. That photo features the real subjects; the barber's pole and entrance to the barber shop.
Become aware of the edges and you will be happier with your photos.