Every so often, out of the deep black wooded darkness behind my house comes a series of high pitch shrieks. I never see the culprit but I know the truth. There's a pterodactyl living in my neighborhood. Laugh if you must but my neighbors are The Rubbles and some gravity-defying weirdo who calls himself The Great Gazoo. Coincidence? I think not.
If you'd like a dinosaur of your own, you'll find plenty to choose from in the gift shop at T-Rex: A Prehistoric Family Adventure, the restaurant in Downtown Disney's Marketplace. I'd like to brag that I bagged myself several of them but the reality is that they'd already been caught and were hanging around…smiling.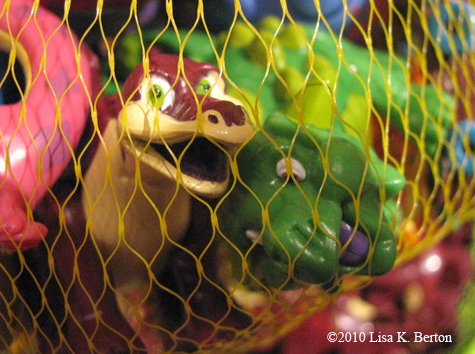 Disney Pic of the Week – Dinosaurs
Yabba dabba doo!
My Facebook page.