This was Challenge #122: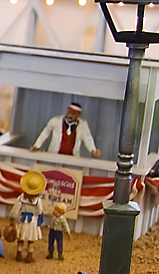 And here's the answer: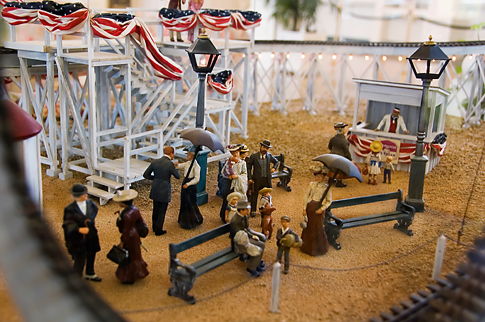 Copyright © 2008 Barrie Brewer, Nikon D50, 18-200VR, 1/2s shutter, f/5.6, ISO 200
Oh, so many of you guessed that this was part of the model train display outside of Germany in World Showcase. I'm so sorry. That was a good guess, but this model of a boardwalk amusement park can be found in the lobby of the Boardwalk Inn. That was a hard one, but there were a lot of you who are really paying attention to the Disney detail. Good job!
Theresa Rucando was the first to send in the correct answer for the challenge! Congratulations to Theresa and all the other readers who got the answer right: Millie Tenreiro, Michelle Mcspadden, Scott Cullen, Belicia Dawson, Tim Johansen, Kristen Mccoy, Mike Malampy, Frances Phebus, Deb Silhan, Chris Masse, Karen Hotchkiss, Amanda, Craig, Krista Penno, Ed Aleszczyk, Maureen Handy, Julie Wickware, James Steele, Kristin Mazur, Hillary Waldroop, Leslie Dameron, Patty Carty, Pamela Lorenz, Nicole Ruzinski, Chloe, Sammi Jo Albucker, Jilly Red, Sammi Jo Albucker, Jilly Red, Nicole Alley, Tim Wingfield, Chris And Alison, Carrie Henderson, Jason Brooks, Sandra Edwards, Dale Knight, Dallas Hamilton, Scott Lau, Jacquelyn Law, Sherry Klinefelter, Marissa D'ambrosio, Sarah Connors, Shane Stack, Rob Brookhart, Mary Dannahey, Daniel Record, Ed Suscreba, Greg Gallo, Paula B, Margot Garofalo, Kristin Dormuth, Heather Coursen, Peggy Saeger, Sirianna D'ambrosio, Pat Huff, Mark Franklin, Christopher Barnes and Derek Carty. Each of you will were entered in the March winners' drawing.
_______________________________________________________________________
Challenge #123: Where in the world is this?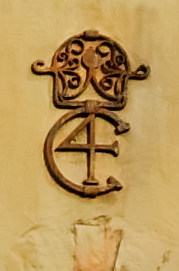 Do you know? Do you have a guess? Please send in your answer, before the end of the day on Thursday, March 18, by clicking on the blue box below. Please do not post answers using the Feedback Form link at the bottom of this post. Remember to be specific with your answer – just naming a park will not get you into the drawing.


_______________________________________________________________________
Everyone who sends in a correct answer to a Where in the World Challenge this month will be entered in a drawing at the end of the month for some special AllEars® goodies and a cool Disney book!