On Sunday, October 18, 2009 I participated in a 5K walk through Disneyland and Disney's California Adventure to raise funds and awareness for Children's Hospital of Orange County. Thanks to my family, friends, and readers like you, I was able to raise $880.00.
I'd like to share some photos of the event with you.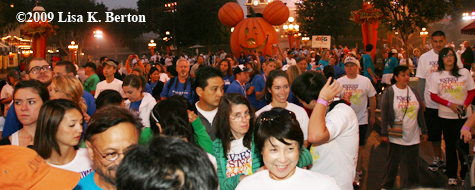 Thousands lined Main Street, USA pre-dawn ready to fulfill their promise.

The crowds were well-managed by only allowing a certain number of walkers out at a time.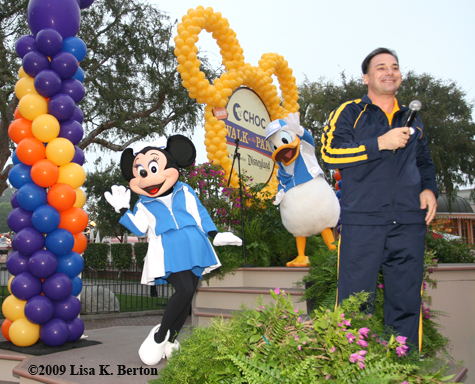 Minnie Mouse, Donald Duck and a Master of Ceremonies got us pumped up.

Princess Tiana and Prince Naveen from the upcoming movie, "The Princess and the Frog" made an appearance alongside a bluesy jazz band.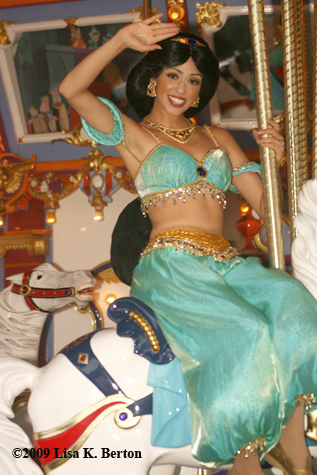 Jasmine and a few of the other princesses went for a ride on King Arthur Carrousel.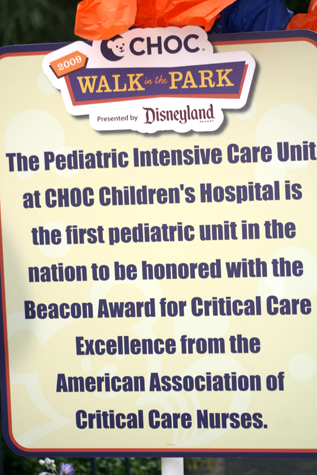 Informative signs regarding CHOC were scattered along the route as a terrific reminder of why we were all there.

My friend Lisa, her husband Jeffry and their son Logan were a part of Team Fairy Godmothers.

This little green army guy had the best job. He sat and told us to keep marching. LOL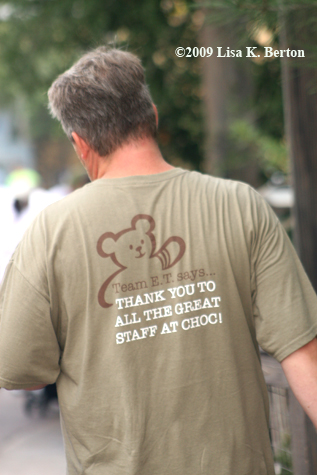 Teams often have custom designed T-shirts made and this is just one example of how Lisa and I were nearly brought to tears over and over again.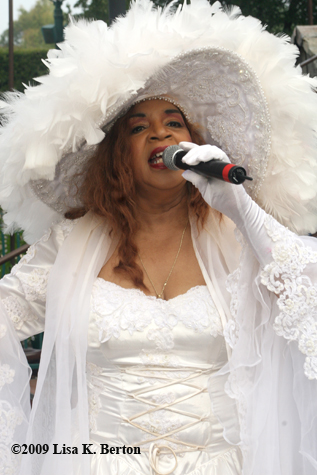 The House of Blues had their Sunday gospel singers performing at the end of the walk. This woman had positive messages and blessings for everyone.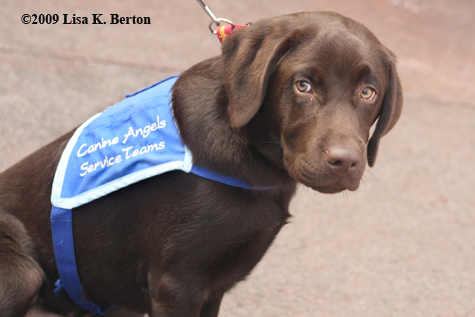 Canine Angels proved that it's not just us humans who care about kids.
Feeling inspired? This link will take you to a music player for my friend's band, HERE II HERE. Check out the first song, Waking Journey (Walk with Me). I think it fits the blog.
We have the Disneyland press release with a video about the walk!