For those of you who haven't experienced Pixar Block Party Bash yet, it is a high energy, bold colored, character-filled explosion of a street party. While seldom seen Monsters Inc. creatures George Sanderson (orange fellow with the sock on his back), Needleman (big red nose, horns on side of head), and Smitty (large, green, moptop hair) excite fans, gymnasts flip and bounce on trampoline's. Little Green Men call out orders, acknowledge guests, and attempt to dance to an eclectic mix of party tunes like Celebration, Dancing in the Street, and Macarena.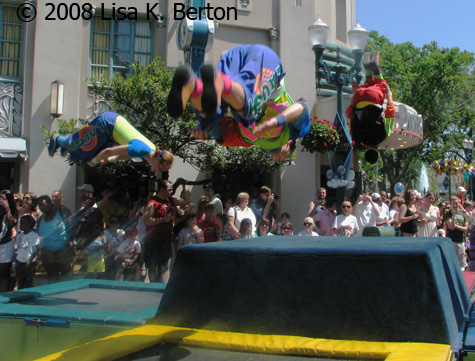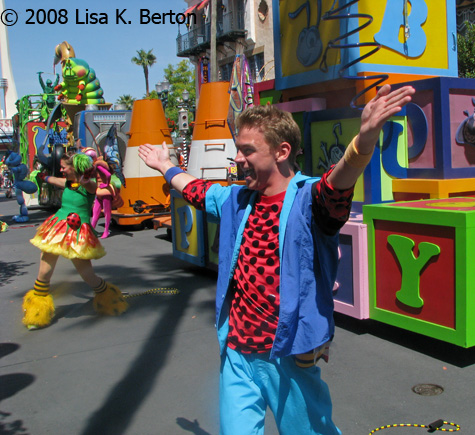 Canon Powershot S5 IS
Dale a tu cuerpo alegria Macarena
que tu cuerpo es pa' dale alegria cosa buena
dale a tu cuerpo alegria Macarena
hey Macarena, ahi.