I was one of the many upset when Camp Minnie Mickey closed in Animal Kingdom. I still miss parts of that area.
Yet, change can be good and in this instance I think it certainly was. The expanded Harambe Village gives the Festival of the Lion King theater area a new look and feel. It really is part of the village now! I especially love the view from the bridge as you slowly approach Harambe.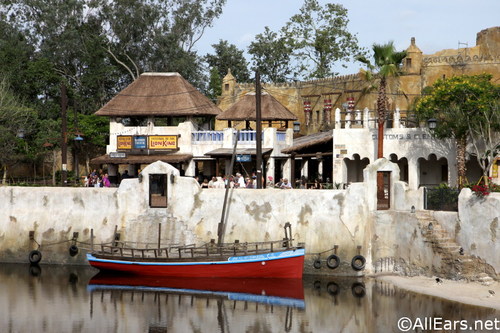 Did you know that the impressive floats that serve as set pieces are actually recycled from The Lion King Celebration parade that ran at Disneyland from 1994-1997? The parade featured six floats but only four were utilized for "The Festival of the Lion King". You can read more about this in a Jim Korkis Blog!