I've been contemplating what to blog about next and I just couldn't focus on a topic.
Then it occurred to me the reason I couldn't settle on a subject, is because I have 4 major adventures coming up within the next several weeks.
I'll be at Walt Disney World for Animal Kingdom's 10th Anniversary Celebration. (Gotta find my Opening Day T-Shirt and Button!).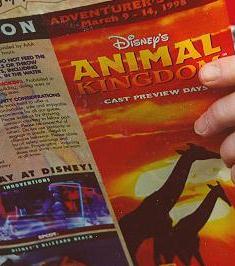 On Sunday, April 20th, you can meet me and AllEars Team Members Glo from Miami, LindaMac and Jack Spence at our Epcot meet.
We will gather at 10:30am to the right of the entrance to Figment's Journey into Your Imagination. After a group photo, we will enjoy the ride and then head over to the Land's Sunshine Seasons for lunch.

On the actual aniversary of Animal Kingdom, I will be participating in the events organized by WDWCelebrations.com called A Wild Decade. There are lots of fun events planned and I look forward to meeting many of you. Accompanying me at the Wild Decade event are AllEars® Team Members Debbie Koma, Linda Mac and Jack Spence.


Two weeks after that, May 3-4, I will be participating in my 9th Avon Breast Cancer Event in Washington DC.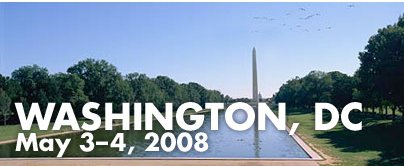 I will be walking with approximately 3,500 other walkers over 2 days to raise awareness and funds in the fight against Breast Cancer. I will be walking 13 miles on Saturday and another 13 miles on Sunday.
Many of you have so generously contributed to my fund raising campaign. Together we DO make a difference and have raised over $35,000!!!!! THANK YOU!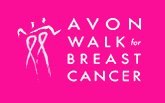 Then, Friday May 9th, LindaLou and I fly to Orlando to get ready to set sail on May 10th on the Disney Magic's cruise through the Panama Canal. This is a 15 night cruise (our longest yet). I am really looking forward to the cruise as a time to relax and unwind after a hectic spring. I also plan to blog daily (or most days) from the ship.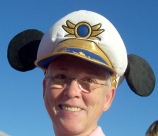 After saying Good-bye to the Magic on May 25th, I'll be spending 3 nights at Disneyland.
This will be only my 4th visit ever and I'll also be seeing AllEars team member and blogger Laura Gilbreath.
I'll then head home and will have been away for 3 weeks!
So join me over the next several weeks as I adventure from the East Coast to the West Coast via Animal Kingdom, the Washington DC Avon Breast Cancer Walk, the Panama Canal and Disneyland!