How and Where to Shop at Walt Disney World
by Autumn Hilden
AllEars® Feature Writer
Feature Article
This article appeared in the March 14, 2017 Issue #912 of ALL EARS® (ISSN: 1533-0753)
Editor's Note: This story/information was accurate when it was published. Please be sure to confirm all current rates, information and other details before planning your trip.
Shopping at Disney World can be one of the greatest or one of the most frustrating parts about your Disney vacation. It's a great way to bring home some of the magic of your trip, but oftentimes the merchandise just isn't what you're looking for: it's always the same from trip to trip and store to store, it isn't unique in the spectrum of possibilities, it's not your style, or it just doesn't call to you. So how do you get your hands on that "it" piece you're always looking for at Disney World but never finding? Hint: it's not by going to Disney Springs.
How to Shop at Disney World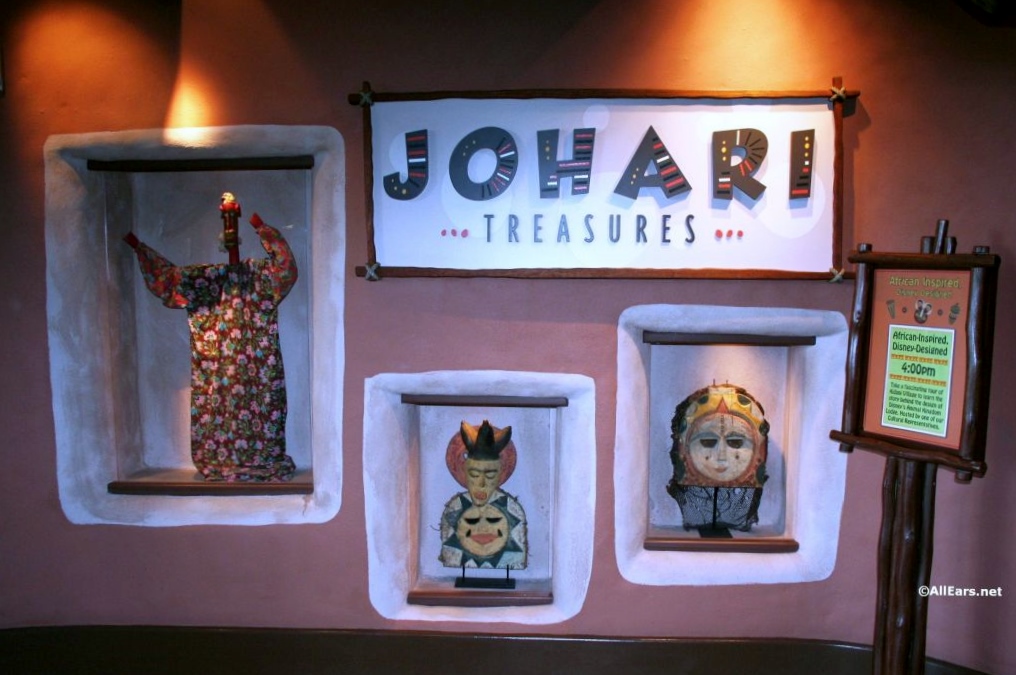 Before we get to specific recommendations of where to find all the best stuff, keep in mind some tips and two tricks for a better Disney shopping experience.
Be strategic. Look for functional souvenirs, such as home items (dishes, towels, clocks, etc.), or items that you'll come into contact with frequently or every day, like a desk set or calendar, a subtle piece of signature jewelry, or a fun wallet that can hide inside your everyday purse. Alternatively, pick take-homes that you'll save especially for future park trips, like a dedicated Disney World suitcase in a colorful Mickey print or an Epcot water bottle. These choices are special but won't sit in the closet unseen next to your 2009 sweatshirt.
Narrow down your choices. You can make shopping at WDW fun again by beginning a collection. Not sure what to collect? Pick something that travels well and either looks good en masse in a display or is highly functional. Maybe you don't want to re-do your entire kitchen in Mickey Mouse but you'd appreciate a reminder of your favorite place every time you reach for a coffee mug. Or perhaps you own a pet grooming business and want to dedicate a corner of your home office to Disney dog figurines. Knowing that every time you're looking to buy you'll be focusing on the newest addition to your collection will help you focus and choose carefully, while bringing a renewed sense of excitement to your retail quests.
Ask the cast members what's new. As a former Disney Store employee, I can assure you that the friendly faces working your favorite stores know every single item in there. Especially in medium-size and smaller stores, they can tell you exactly what's brand new, what's relatively new, and what's been popular for years on end. If you're shopping for a gift, castmembers can be especially helpful. They will have ideas for what items to group together in order to make a few small things seem big or to take an ordinary souvenir to the next level.
Don't carry your purchases. You have two options for staying fun and fancy free while shopping at Disney parks. First, if you're staying on property, you can have your goodies delivered straight to your hotel. Just request delivery, and they will give you a little form to fill out. It's free, and your packages will go to your hotel gift shop for pickup later that day. If you're not staying in one of the hotels of Walt Disney World, your purchases can still be delivered to the front gate of the park and held at guest services for your pickup at the end of the day. It's free! There's no need to be weighed down by your souvenirs!
Where to Shop at Disney World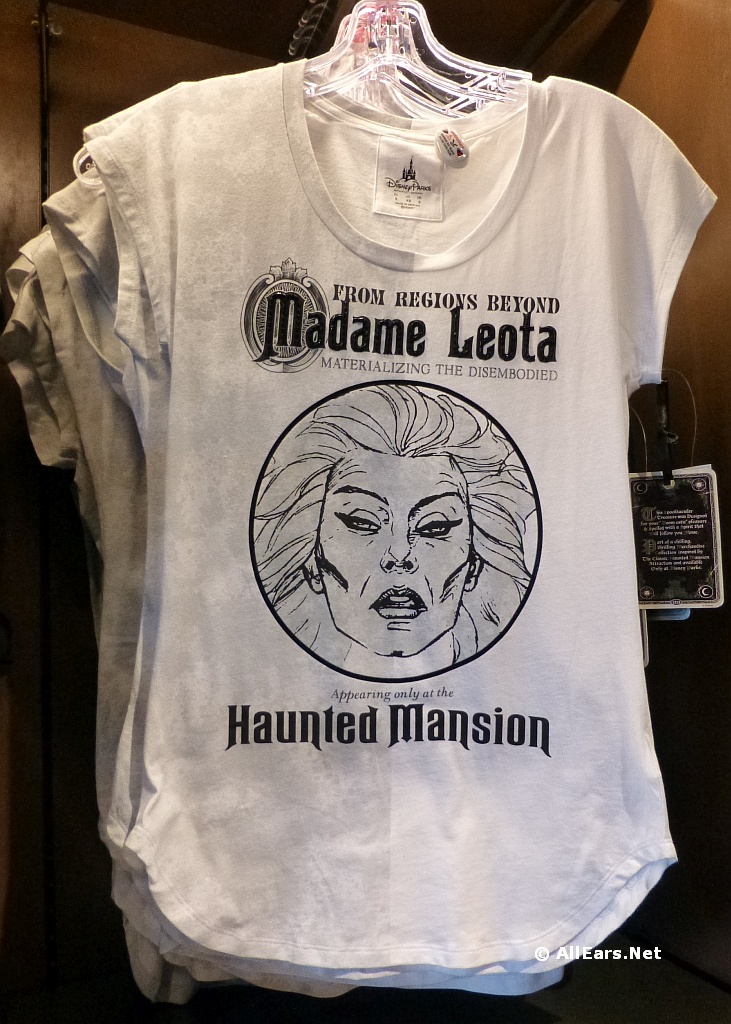 Alright, now on to some specific ideas for where to find the really good stuff.
Of course the shops at all of the World Showcase pavilions in Epcot are your top destination. Each country has a mix of treasures from faraway places (including food, clothing and accessories, home goods, toys, and more), unique character merch, and general Disney items. You really can't beat the countries for sheer variety, uniqueness, and inspiring settings. Morocco, Mexico, and the U.K. are especially beautiful to wander if you like atmosphere while you shop, while Japan and China have the greatest abundance of offerings. Check out France and Italy for high-end items and Canada and Japan for teen and young adult appeal.
Inside the parks, there are few other options for unique merchandise. A couple of newer stores, like Memento Mori in the Magic Kingdom (a Haunted Mansion-themed shop) have experimented with creative merchandise lines, but for the most part, you're going to want to stick to the wider World if you're looking for truly great finds.
Deluxe hotels are an excellent place to start. They all have specialty lines branded with resort logos, for one. In addition, many deluxe resorts offer goods in line with the theme of the hotel. Boutiki at the Polynesian sells tons of clothing and accessories that harken to the islands. Fittings and Fairings at the Yacht Club is home to nautical decor and gifts. And Johari Treasures of Kidani Village and Zawadi Marketplace of the Animal Kingdom Lodge both offer unique and amazing treasures from the continent of Africa.
Looking for a specific specialty item? You'll find the greatest variety of wedding-themed merchandise at Sandy Cove Gifts and Sundries in the Grand Floridian. The selection is still relatively small compared to what it could be, but there are a few pieces that just don't show up anywhere else, like champagne flutes and cake sets. This tiny shop is on the ground floor of the lobby, near the Grand Floridian Café.
For serious clothes shopping, head to Summer Lace (women) and Commander Porter's (men), also at the Grand Floridian. They carry a large selection that includes one or two designer labels, as well as a few affordable pieces of non-Disney resort wear that you may have forgotten to pack.
The Meadow and Settlement Trading Posts at Fort Wilderness offer unique souvenirs that are not found anywhere else in Walt Disney World. Rare plush, branded outdoor items and furnishings, and old-school artifacts are the specialties here. Plus you'll get a nice slow-down from the harried pace of seeing and doing it all when you make time to visit these beautiful, natural campgrounds. Step into the ranch while you're on site and admire the white ponies!
Last but not least, don't forget the sports and recreation-affiliated shops at Disney World. Singapore Sal's at Typhoon Lagoon and Beach Haus at Blizzard Beach are geared toward water and swimming. Magnolia, Palm, and Oak Trail Pro Shop at the golf courses near the Grand Floridian and Buena Vista Pro Shop at the course near Saratoga Springs offer tee-time accouterments. And Mandara Spa Boutique at the Dolphin and the Senses Spa lobby areas at both Saratoga Springs and the Grand Floridian sell robes, spa and beauty products, bags, and a small selection of clothing items you won't find anywhere else. Even if you're not a swimmer, a golfer, or a spa-goer, you ARE a shopper. You never know what you might discover!
What are some of your secret troves around the WDW resort? Let us know!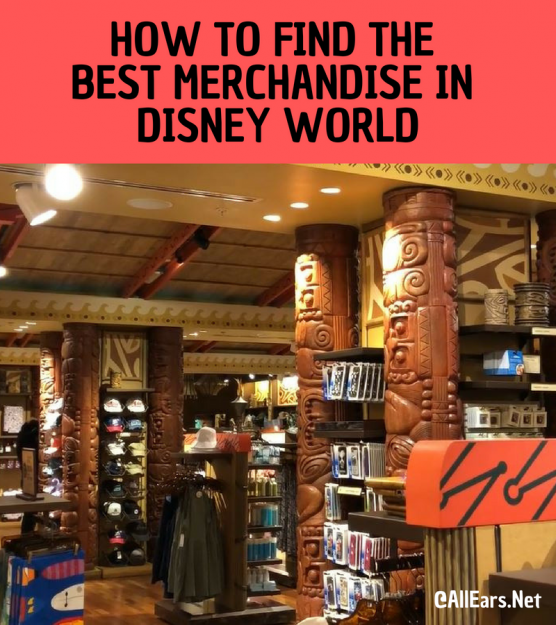 = = = = = = = = = = = = =
RELATED LINKS
= = = = = = = = = = = = =
Theme Park Shopping at a Glance:
— Disney's Animal Kingdom
— Disney's Hollywood Studios
— Epcot
— Magic Kingdom
Tips for Finding and Buying Specialty Bags
= = = = = = = = = = = = =
ABOUT THE AUTHOR
= = = = = = = = = = = = =
Autumn Hilden is a Los Angeles-based writer and editor. She has worked for Disney Publishing Worldwide and The Jim Henson Company and is currently writing books for young adults. Autumn grew up taking family photos in front of the waterfall pool at the Polynesian Village Resort and selecting "desert" for the final flight on Horizons. She now embraces Disneyland as her Happiest Place on Earth. You can follow her on Twitter here.
-o-o-o-o-o-o-o-o-o-o-o-
Editor's Note: This story/information was accurate when it was published. Please be sure to confirm all current rates, information and other details before planning your trip.