Disney Nostalgia
by Pete Murphy
AllEars® Guest Columnist
Feature Article
This article appeared in the July 8, 2014 Issue #772 of ALL EARS® (ISSN: 1533-0753)
Editor's Note: This story/information was accurate when it was published. Please be sure to confirm all current rates, information and other details before planning your trip.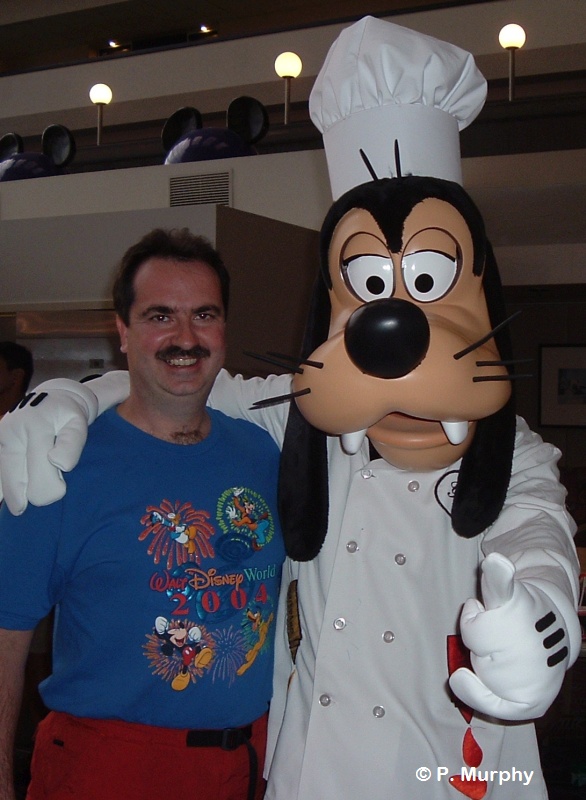 Walt Disney World was still a new destination when Dad took the family to Orlando for the first time. It was a driving trip of course, airfare being too expensive for a young foreman and his family. But our Ford LTD was in its heyday, gobbling gas and spitting out miles.And with gas prices hovering around 35 cents a gallon, driving wasn't the worst way to see the U.S.
We didn't use traveler's checks, and Mom's credit cards were white with names like Standard, Shell and Citgo. On the back, you could find other stations that would accept them, mostly for out-of-state service. An attendant put the card in the slide machine, placed the carbon on top, slid the bar across, and another few hours of driving was yours. Dad also had plenty of cash, even if it was wrinkled from when he got caught in that rainstorm before we left.
We were at the tail end of our East Coast motor tour when we rumbled into Walt Disney World for the first time. We'd stayed the night before in Kissimmee, and my brother and I were excited to listen to the car radio telling us where to park once we got inside. Long lines of cars weren't so long back then.
Entry into the parks was free, as were a few of the attractions. No one much thought of security or bag checks, and the few "Mouse Cops" around spent their time rounding up lost kids or giving directions to the restrooms.
My folks planned our three-day visit around booklets of tickets, bought at the ticket booth on the first day there.
Space Mountain was an E-ticket ride, but If You Had Wings was free and (for my 9-year-old self) a really cool experience. The A-ticket stuff seemed pretty lame — a horse-drawn carriage ride or bus down Disney's Main Street USA. No, E-ticket was the way to enjoy the parks, with Pirates of the Caribbean and the Haunted Mansion among the most popular. Hard to believe those rides cost less than $1 each, which seemed like a fortune back then.
The term "queue" hadn't yet been coined, and I can't remember a single line for an attraction or restaurant. A quick stroll through the entrance, and all the magic of a world outside of any you'd ever experienced was yours.
It's difficult now to recapture the joys of my first rides on those slow-moving cars, watching movies and animatronics drift by to the sounds of the narrator and accompanying music. I felt as if each image or scene was made for me personally, like my own secret dream come to life. Travel without leaving your seat, flight without leaving the ground. History and fantasy, science and imagination. I don't think magic is too strong a word.
I've heard that when people saw the first primitive film of a train coming toward them in the theater, they dove under their seats to get out of the way.Those early '70's rides have now been eclipsed by the realism of improving technology, to the point where the few that remain are more trips down Memory Lane for most of us. We've come to expect more immersive experiences each time we return, and are truly seldom disappointed.
And I suppose that's one of the reasons I return. Not only to give my kids these precious memories, but to relive my own. I wonder if they'll take away what I've come to cherish over the years, or have their own travels far different from mine? Probably a little of both.
I've been back to Walt Disney World often since my childhood: by myself, with my wife, and in later years, with a family of my own. But that trip as a 9-year-old was my best.
We're all victims of nostalgia when it comes to the past. Between security checks, long lines, high ticket prices, and the worries of keeping your family safe, I could argue that my generation grew up during the last golden age.
Maybe we aren't made to hang on to the negatives in our childhood, or we idealize the past as our "safe haven" from today's stresses. Our kids will undoubtedly remember their trips in this same light. I guess in the end it doesn't really matter. Then and now, Disney does it right.
I still visit Walt Disney World circa the early '70's from time to time, in my daydreams, during long trips or on quiet afternoons.
It's still the best.
= = = = = = = = = = = = = =
RELATED LINKS
= = = = = = = = = = = = = =
My First Dose of Disney
http://allears.net/ae/issue698.htm
Am I Obsessed?
http://allears.net/ae/issue676.htm
-=-=-=-=-=-=-=-=-=-=-
ABOUT THE AUTHOR:
Pete Murphy is a private practice attorney in the South Chicago suburbs, where he lives with his wife Maureen, their two children, Connor and Erin, and cat Mittens. He is a graduate of Purdue University's English Writing Program and N.I.U. College of Law, and writes travel articles as an independent journalist. He first visited Walt Disney World at the age of 9 and has returned more than 20 times. His favorite park is Epcot, and he enjoys returning every couple of years to see what changes Disney has "Imagineered." Pete is also a scout leader and church cantor. When not working, his other interests include travel, music, novels, running, and of course, everything Disney!
-o-o-o-o-o-o-o-o-o-o-o-
Editor's Note: This story/information was accurate when it was published. Please be sure to confirm all current rates, information and other details before planning your trip.