Contributing photographer Jason of disneygeek.com sends us these photos from his trip to the parks on Friday, March 4, 2016.
This post will focus on the annual Egg-Stravaganza. For a first look at Luigi's Rollickin' Roadsters check out my other post here on AllEars.net or check out my full picture set on disneygeek.com for a more complete look at my visit.
*** Note there are spoilers in this post so if you do not want to know the location of some of the eggs do not read or scroll any further… on the other hand if you want to see the location of all 36 eggs visit my full picture set ***
The 2016 Egg-Stravaganza at the Disneyland Resort started on March 2 and runs through March 27 (or supplies run out).  This year they have expanded to three hunts, one at Disneyland, Disney California Adventure and Downtown Disney.  So you can search for up to 36 eggs hidden around the resort. You purchase your map & stickers, for $5.95 plus tax (no discounts apply). Then you set off to find the eggs hidden around the park and identify which character egg is in which location. At any point, even before you've done any hunting, you can redeem your map for one of six prize eggs to take home.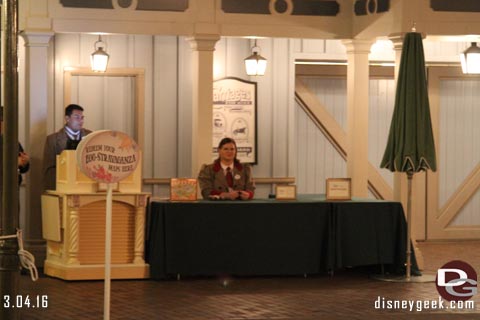 The six prizes you can choose from.
The Disneyland map.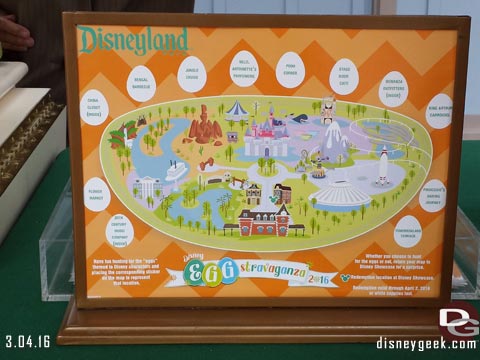 I will include a sample of the eggs from each hunt below. The 20th Century Music Company (Inside)
China Closet (Inside)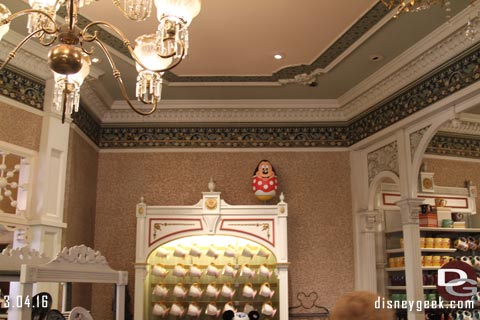 Bonanza Outfitters (Inside)
King Arthur Carrousel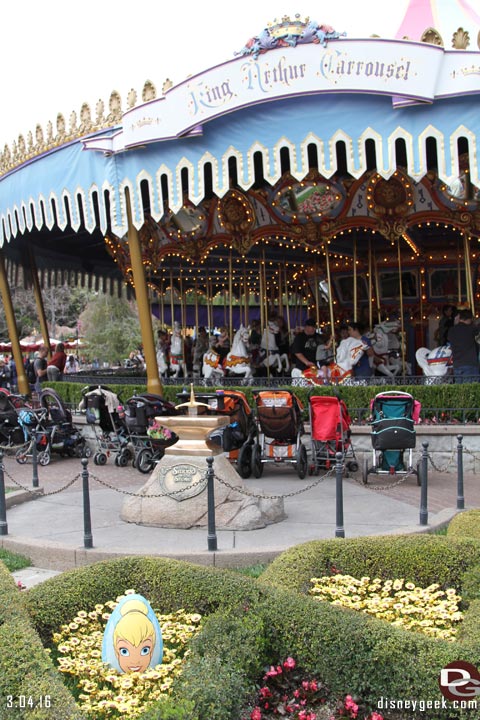 Pinocchio's Daring Journey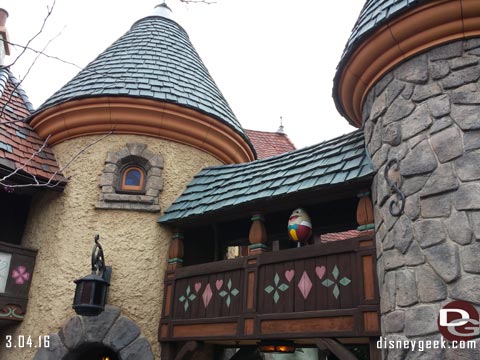 The Disney California Adventure map. The redemption location for Disney California Adventure is in Elias & Company.
Hollywood Land (Water Tower)
Hollywood Land (Truck)
A Bugs Land (Entrance)
Grizzly River Run (Artist Camp) — I would call it near the DVC kiosk.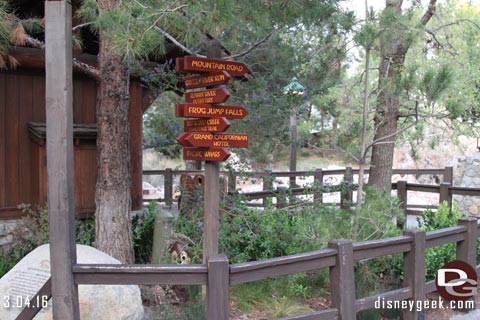 Chamber of Commerce
Downtown Disney is new this year. The redemption location is just inside the center door of World of Disney opposite the Mickey and Friends Tram drop off.
The prizes are the same.
The Downtown Disney Map
Information Booth (Near Disneyland Park Gates)
World of Disney (Inside)
Marcelines Confectionery (Inside)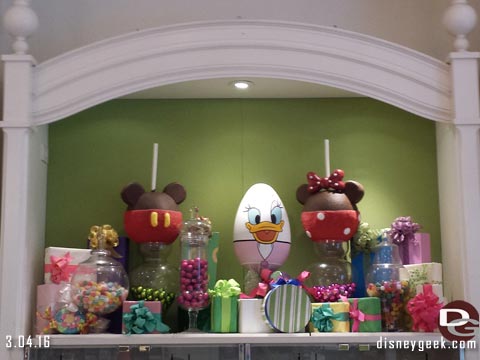 From here you can see two…
Hope you enjoyed this highlight tour of the Disneyland Resort. For additional photos and details from this trip you can check out the full Disneyland Update I posted on my site, https://disneygeek.com Also be sure to follow me on twitter @disneygeekcom for pictures from the parks.