Contributing photographer Jason of disneygeek.com sends us these photos from his trip to the parks on Friday, December 19, 2014. This posting will focus on the Frozen additions to the parks. Frozen Fun officially starts January 7, but a preview of the offerings was scheduled to start on December 20. As of Friday only one piece was ready to go and that was the Arendelle addition to Storybook Land. The rest of the offerings were still being worked on at the time of Jason's trip.
Hollywood Land at Disney California Adventure will be the epicenter for Frozen Fun. The archways leading to the Backlot area have been repainted blue.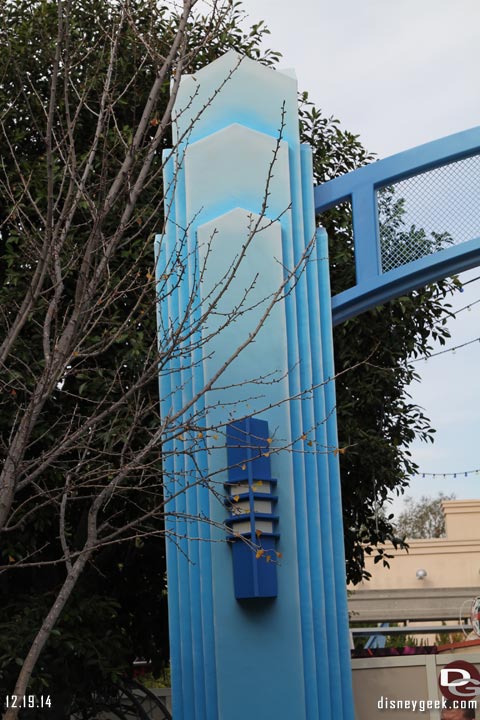 Some blue around the stage, but not many other visible changes. The House of Cards signage is still up though.
The lights have been swapped out and are all blue and white now.
The Drink Me bar has a new color scheme. No new name visible yet.
The Muppets signage has been removed and the sing along sign installed.
The other archway has been painted the same and crews are working on the entrance walkway.
A sign on Stage 17 for Olaf's Snow Fest!
Stopped by the Animation Building next.
The Character Close-Up signage has snow flakes now in preparation for the Frozen sisters to move in.
(This area opened up on Saturday morning).
The Grotto area is closed off. Wonder if Frozen is taking over there too?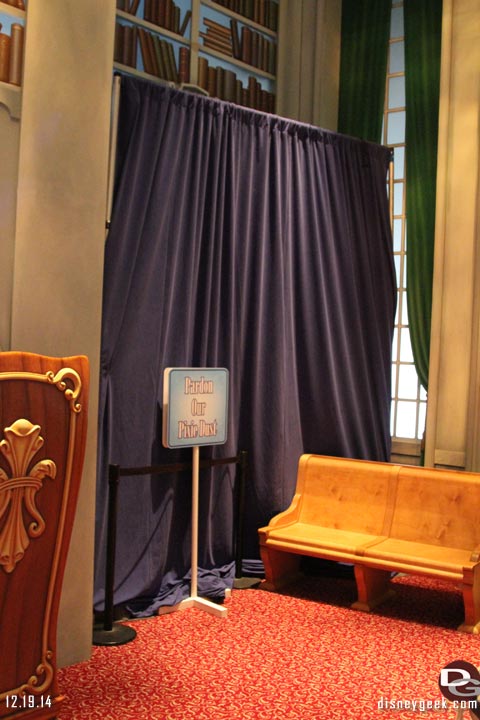 Olaf has been added to the Animation Academy sign.
Back outside you can see the Prop shop is being converted into the Trading Post.
A check of the Muppets queue. Still some Muppet props and signage out.
Further down the queue the props have been removed.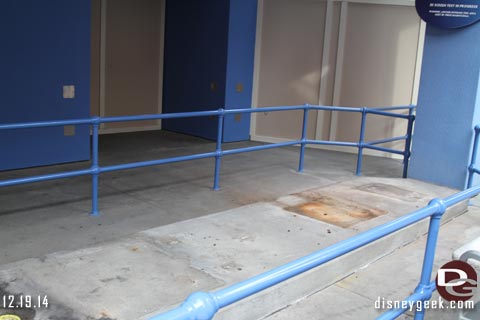 Now a quick look from the Monorail.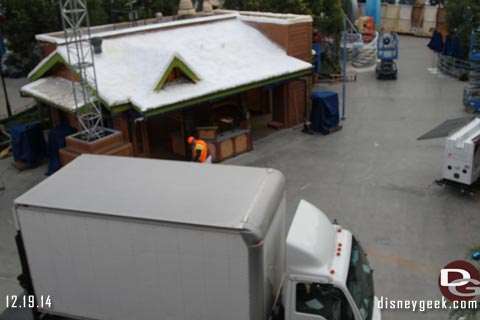 The kingdom of Arendelle from Frozen has replaced the Old Mill scene in Storybook Land. Here are some pictures from Casey Jr.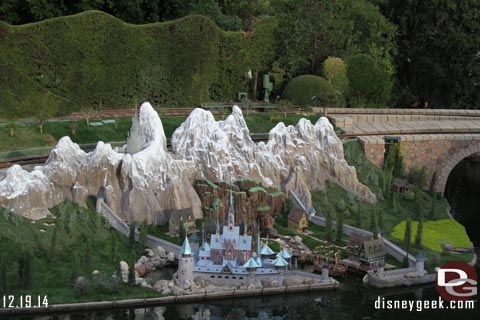 Off to the right is the Wandering Oaken's Trading Post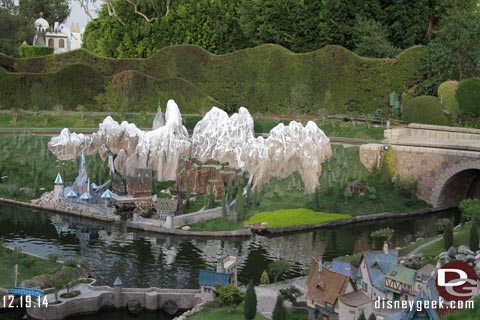 A closer look (better pictures from the boat in a few pages)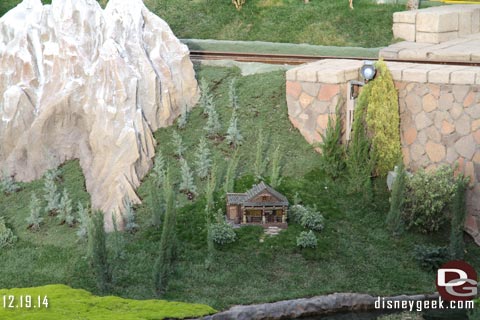 Now for a water level view from the Storybook Land Canal Boats.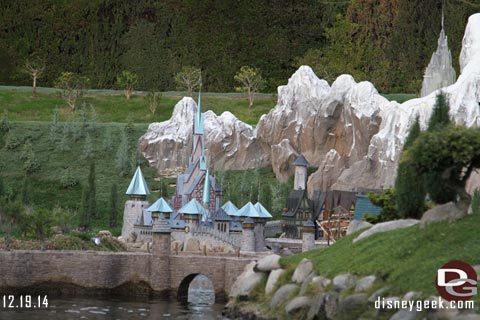 Approaching Arendelle from Frozen
The ice castle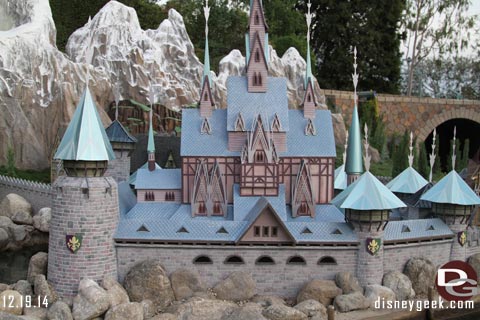 Wandering Oaken's Trading Post
Work continues on the Frozen Fun area after dark.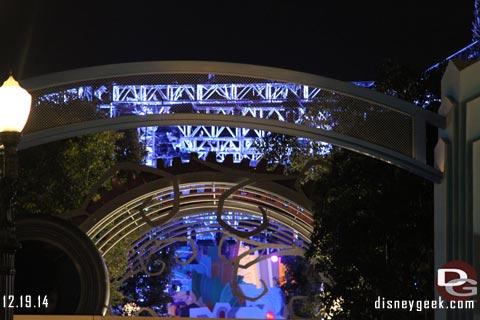 In Off the Page one wall is now all Frozen.
Hope you enjoyed this highlight tour looking at the Frozen additions to the Disneyland Resort. We'll have more in the coming weeks.
For additional photos and details from this trip you can check out the full Disneyland Update I posted on my site, http://disneygeek.com Also be sure to follow me on twitter @disneygeekcom for pictures from the parks.