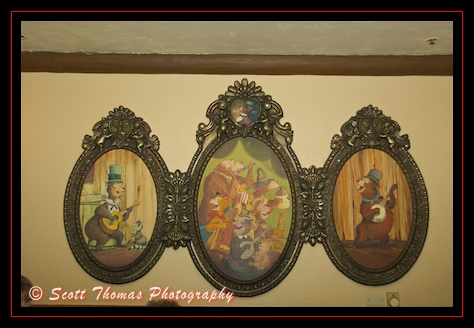 Country Bear portraits hanging in Grizzly Hall.
Nikon D70/18-200VR, 1/60s, f/4, 250 ISO, +0.3 EV, 28mm focal length
When visting Frontierland in the Magic Kingdom, I make it a point to stop by and see the Country Bear Jamboree. The first major attraction to premier at Walt Disney World before later debuting at Disnelyand and Toyko Disneyland. While waiting for the show to start in Grizzly Hall, I took this photo of Henry, the Five Bear Rugs and Wendell paintings for my Disney Pic of the Week on Frontierland.