Walt Disney World is, of course, a family-fun destination. There are lots of attractions and entertainment that the whole clan can enjoy, from toddlers to grandparents, just as Walt Disney envisioned.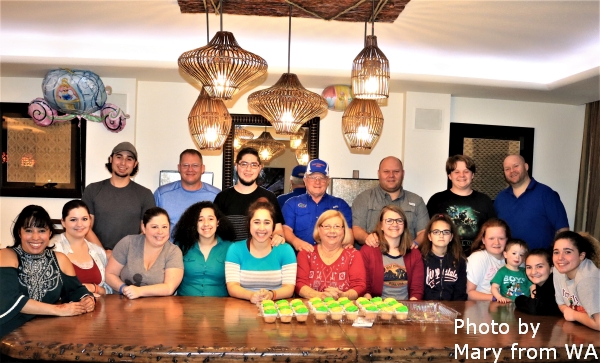 But there are some rides that may turn little smiles upside-down. This list of five attractions that *might* scare your small Mouseketeers can give you some food for thought as you plan out your ultimate Disney vacation.
5: Star Tours – The Adventures Continue
A lot of families are big Star Wars fans! And what's not to love about Star Tours: The Adventures Continue? It's in 3D, features lots of favorite Star Wars characters, and it features different scenes with every ride! However, some of these stories have Imperial bad guys Darth Vader and Kylo Ren, as well as battle scenes that may be too intense for your little Jedis, even if they meet the 40-inch height requirement.  If you think this might be the case, we recommend watching the stage show Star Wars: A Galaxy Far, Far Away. This way the kids can see those baddies and you can gauge their reaction out in the open — not while they're belted in the confines of a StarSpeeder 1000.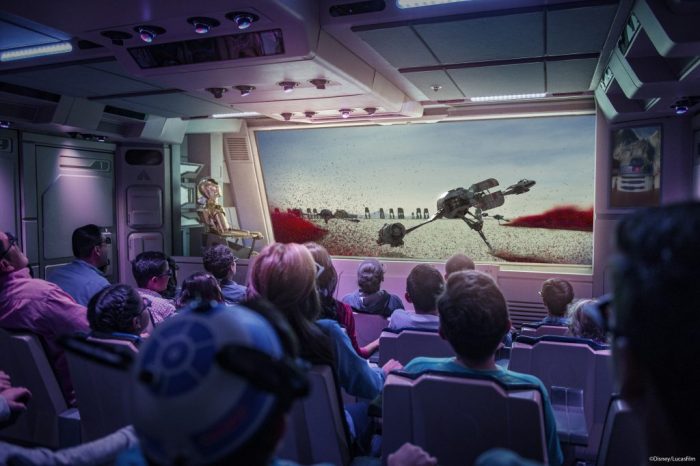 This Magic Kingdom classic is home to some happy haunts — 999 to be specific. While there isn't a height requirement for this attraction (infant lap seating is allowed), the spooky theme and dark moments might be too much for some children. Thanks to the Imagineers, this ride is designed to have the scarier parts at the beginning, and lighthearted, fun ghosts at the end. This layout may help with some upset kiddos — hopefully they forget anything that frightened them, and enjoy the music of "Grim Grinning Ghosts" by the end. However, if the stretch room (the first scene of the Mansion) ends up being more than they can handle, there is a last-chance exit. Just ask a cast member — that is, a Mansion maid or butler — to point you in the right direction.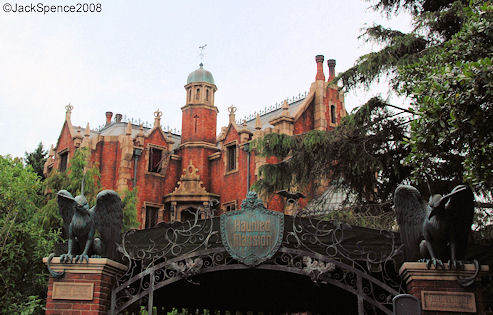 Nestled deep within the roots of the Tree of Life, is a theater home to some of your favorite, and smallest, Pixar pals!  It's Tough to Be a Bug is a 4D experience featuring characters from the animated film A Bug's Life, including Flik and Hopper. Upon arrival you are given "bug glasses" that allow you to see the film in 3D. The experience is combined with large audio-animatronics, smells, squirts of water, blasts of air, and even physical poking sensations to give you a full sensory experience. Some of these effects are very intense and frighten children — especially when Hopper and his army of giant spiders and hornets join the show. Who can blame anyone for crying over large spiders? We recommend sitting toward the back of the theater if you have little ones, as the effects are less intense. Removing the 3D glasses also may help lessen the experience. If you have doubts, it's probably a good idea to have older kids or an adult see the show first, to gauge whether or not your younger children can handle it.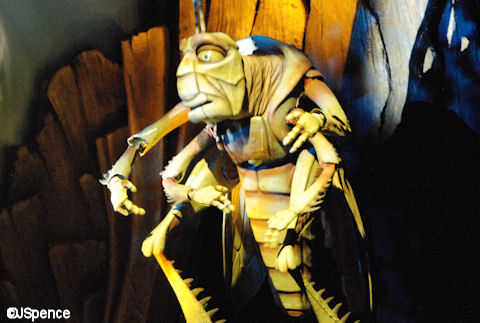 Yo ho, yo ho, a pirate's life might not be for you! Pirates of the Caribbean is another Magic Kingdom classic, and a fan-favorite attraction. Some elements, though, may not be the best for your smallest buccaneers. The opening scene of this ride features skeletons and a dark (short, gentle) drop, and the ride continues to pirate raids and cannon blasts. There's lots of fun on this attraction you can point out to your kids — Captain Jack Sparrow pops up in several surprising places. Plus you can keep your eyes peeled for a muddy pirate and his pigs, a sing-along donkey, and a dirty, hairy pirate foot. Hopefully keeping their eyes on something funny will allow them to enjoy this ride without any tears and they'll join in with the classic theme song, "Yo Ho A Pirate's Life for Me?"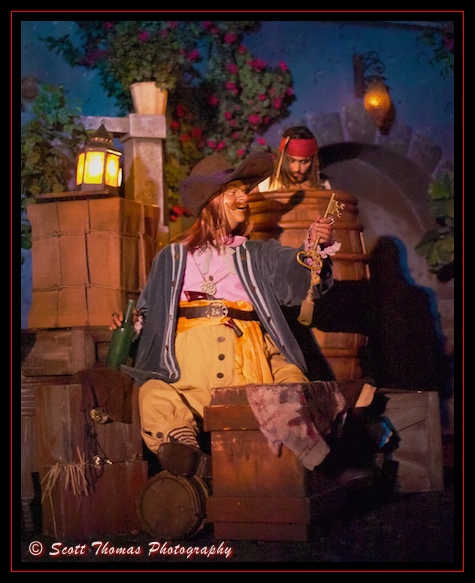 1: Dinosaur
Animal Kingdom's Dinosaur takes you back in time to save a huge herbivore before the big meteor shower hits! No surprise that something goes wrong along the way, and you run into some complications, including a couple of big, long-toothed Carnotauruses. Even if your little paleontologists measure up to the 40-inch height requirement, this attraction is extremely realistic, dark, and bumpy. We even know some adults who get scared. This is another attraction we recommend riding before deciding if your kids can handle it without tears that derail the day. If you decide against riding, we recommend walking through Cretaceous Trail, at the exit of Dinosaur. This short path features a few dinosaur statue photo ops and gorgeous vegetation.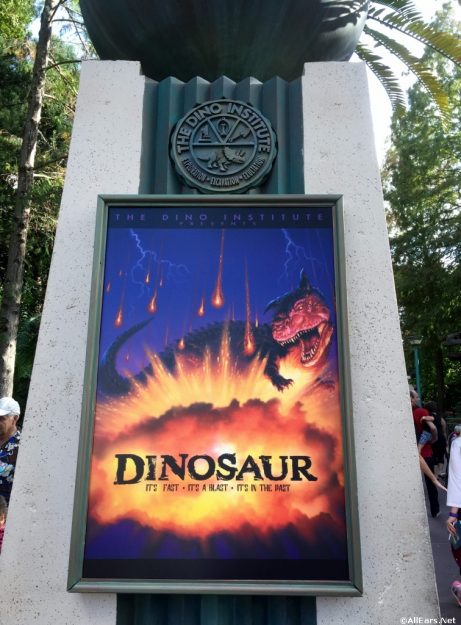 Which attractions at Walt Disney World have given your kid a scare? Share in the comments!
And don't forget to subscribe to the AllEars® newsletter so you don't miss any exciting Disney news here!