We knew that we should be on the lookout for Kevin from the Disney-Pixar film Up! in Animal Kingdom this month — and now Disney has confirmed her arrival in the Park!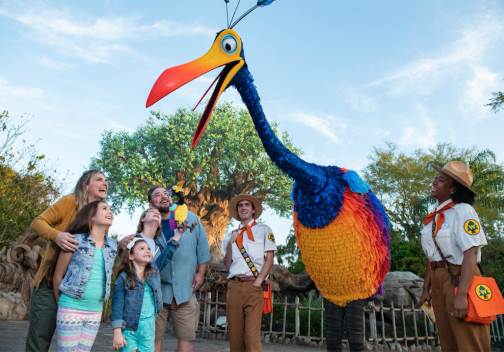 You'll be able to find Kevin on Discovery Island on your next visit to Disney's Animal Kingdom.
Kevin's arrival in Disney was announced earlier when it looked like her migratory path from Paradise Falls would bring her to Animal Kingdom. Disney's Animals, Science and Environment team shared that one out of five birds – more than 2,000 species – migrate from one geographic location to another every year.  Many of those migrating birds pass through Walt Disney World Resort on their travels.
Nearly one-third of the Walt Disney World Resort serves as an important corridor for many species, such as purple martins who spend their entire winter in Disney World and raise a family before returning home to Brazil. To learn more about migratory birds, visit DisneyAnimals.com.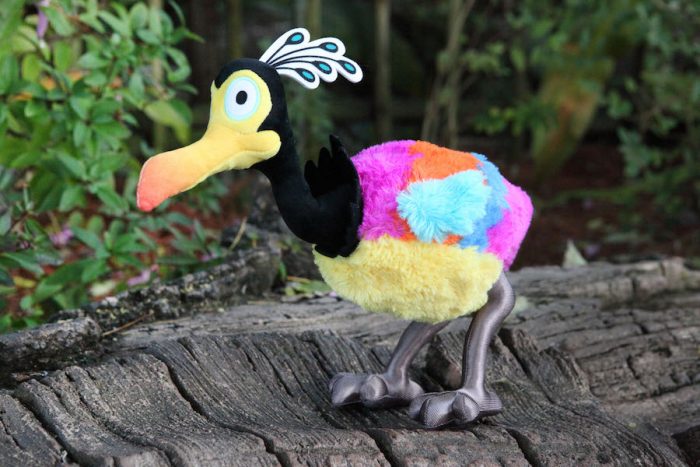 A plush version of Kevin will be available at Island Mercantile and Discovery Trading Co. in mid-February.
Check out his fun video of two Wilderness Explorers looking for Kevin — she is kind of hard to miss!
Will you be looking for Kevin on your next visit to the
Animal Kingdom
? Let us know in the comments below!
Remember! When you're in Disney tag us @allearsnet in your photos!
Want more AllEars.net content? Be sure to check out our YouTube Channel for reviews, news, information and more! 
Subscribe to the AllEars® newsletter so you don't miss any exciting Disney news!