Loyal readers of AllEars.Net will know we work to continually maintain and update our menus for every single location in Walt Disney World and Disneyland.  As we come across changes we find significant we highlight them for you. Recently, we spotted the removal of a favorite from the menu at Pandora's Satu'li Canteen in Disney's Animal Kingdom.
The Cheeseburger Pods have been removed from the menu… in a way.
These popular pods have been removed from the adult menu only. The adult serving came as pictured above with two cheeseburger pods, vegetable chips, and slaw — for $10.99. However, if you have a craving for the pods, you can still get them at this location on the kids' menu. The kids' serving includes one pod, vegetable chips, and grapes along with water or low-fat milk for $7.99.
The second change we noted was the Sustainable Fish Filet has been removed as an option in the Satu'li Bowls. You can still create your Satu'li Bowl with Grilled Beef, Chopped-Wood Grilled Chicken, or Chili-Spiced Crispy Fried Tofu.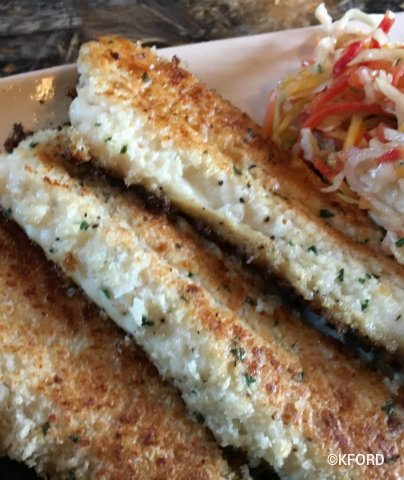 We update our menus very frequently, and if you're curious to see the recent changes we now have a way for you to do that. Just click on, "Click here to view recent changes" under the Last Updated date on the menu page and voila! You'll see what changes have been made to the page.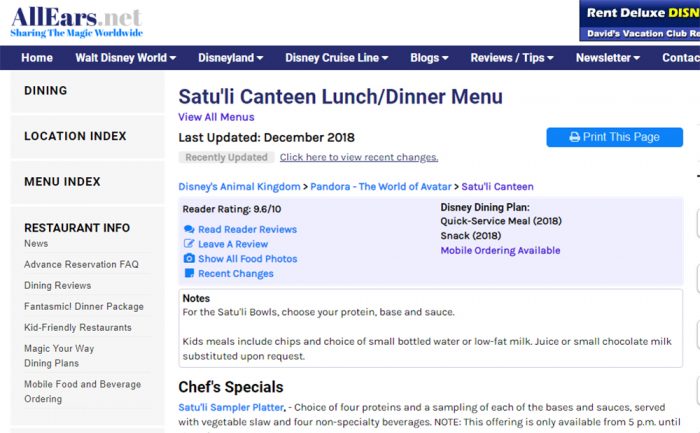 Are you a Cheeseburger Pod fan? Will you miss these or order them from the kids' menu? Let us know in the comments below!
Remember! When you're visiting Disney Parks tag us @allearsnet in your photos!
Subscribe to the AllEars® newsletter so you don't miss any exciting Disney news!