To all who come to this photo trivia game, Welcome! Along the way, the photos can make us relive memories and see details Walt's Imagineers put into everything we love in Walt Disney World!
For everyone who is celebrating it: Happy St. Patrick's Day!

And here's hoping that Spring really is going to arrive this week!

From last week: Challenge #32: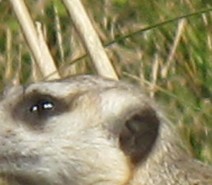 And here's the answer: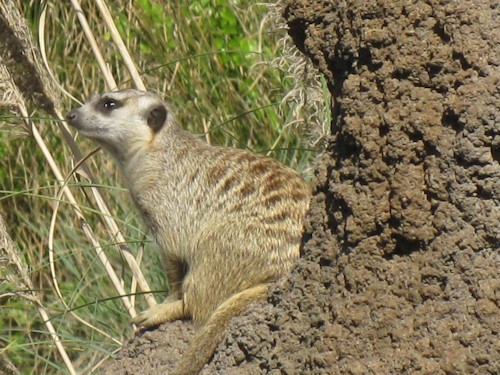 Copyright © Erin Blackwell
It's Timon for real! A meerkat keeping watch on the Pangani Forest Exploration Trail in Disney's Animal Kingdom. One of my favorite places! I have millions of photos of these sweethearts.
Kristi Strembicki were the first to send in the correct answer! Congratulations to Kristi and to all our winners this week! Murr Family, Donna Frank, Ed Suscreba, Sharon Pierce, Tiffany Gibb, The Kertes Family, Jim &Lorie Sonnen, Nan Amor, The Kahle Family, Linda Ranatza, Carol Ney, Jennifer Rowell, Elaine Kleinhenz, The Gunnels Family, Tricia Petty, Ellie Argaluza, Danielle Harsley, Julia Wickware, Kris Nixon, Sandie Albrecht, Lisa Honard, Jennifer Bowling, Candice Grimes, Janet T Thorn, Deb Ragno, Nicolle Clement, Trish Roam, Amber P, Carla C, Cj Muma, Steve Berlin, Stefanie Johnson, Ellen Sullivan, Dee Dee Kenney, Chris England, Jennifer Harmon, Bob Patterson, Kathy Morris, Tiffany Ray, Debbie Marielle, Pam Manseau, Jeff Robertson, Amiee Augustine, Maureen Handy, Maryann Eckenrode , Curt Benson, Eric Johnson, Robert Wescovich, Adam Lucas, Mike Romig, Jimmy Gandy, Rebecca Smith, Cathy Derecola, Team Hill, Joe Derecola, Michele Smith, Melissa Rymer, Jim Garrison, Jodi Lupp, Donna Begley, Vernon Push, Virginia Pierce, Mary Ann Lamay, Nancy Johansen, Les Whitten, Dawn Rye, Chris Horne, Grumpy's Groupies, Mary Beth Tarbet, Carol Gilliland , Jaclyn Drexler, David Gould , Bryant And Ruben O'meara, Mike Amor, Jim Garrison, Gabriella, Terry And Matthieu, Pam Vanaustin, Pat Clark, Jodi Cook, Sylvia Sherwood, Kirsten Miller, Lindsay Coram, Belicia Cullen, Scott Cullen, Cathy Connors, Shari Prater, The Parker Family, Kelly Sroka, Theresa Rucando, Chris Kelly, Jeff Sidebotham, Wendy Markwood, Mike Haeberle, Daniel Record, Nick Cristea, Hayley Valk, Michelle Darabaris, Vicki Christensen, Erica Sipich, Tom Koval, Kaysha Godsey, Christi Ison, Maggie Klotz, Jeremy Hardy, Bill Mckim, Hobbes And Snorky, Liz &Dave Fullerton, Shawn Macphee, Scott Precise, Eleanor Taberski, Robin Robinson , Antoinette Leblanc, Marianne, Trisha Johnson, Jim Finley, Karen Schlumpf, Erin Hammer, Kerri Coggins, Diane Furtado, Claire Gregory, Jonathan Ward, Chuck Sands, Cindy Pink, Susie Howard, Gerald Skanes, Vera And Izzy Williams, Gail States, Lori Rienhardt, Louise Barton, Caryn Schill, Chris, Gretchen, And Katie Barnes, Brian Miller, Michele Zowacki, Chris Nichols, Angie Grimes, Theresa Maradei, Maryann Romagnano, Liz Moreau, Sydney Mcdaniels, Billie Jean Albolino, Jeff Blank, Luis Rodriguez, Eric Enli, Kristyn Scibienski, Sarah And Chris, Kevin Parmeland, Mike Kaczanowski, Matt Holley, Melody Odonnell, Cheri Palmisano, Chuck Everson, Craig, Linda College, Bill Schmid, Dave Carriere, Anastasia Macneil, Sarah Orman, Jennifer Mercier, Terry Fleming, Terry Blair, Annie Snodgrass, Vicki Britt, Erin Loring, Dennis Loring, Alison Rosenberger, Wendy Snelgrove, John Pasqueralli, Blaine M., Heidi Goodhue, Bonnie, Cheryl Costello, Wayne Chadourne, Eileen Miller, Lisa Zitek, Kara Morton, Renee Hardiman, Mike Aldrich, Andy Schumacher, Jen Tremley, Smitty, Emily Hudson, Jackie Graebel, Patrick Broaddus, Walter N. Clark, Jennifer Bogdan, Vicki Shearman, Jane Johnson, Team Bonnie Sue, Joseph M. Zafia, Team Meeker, Kathryn Hughes, Stacy Guarracino, Cameron Lange, Meredith Rule, George Mundy Jr, Shirley Garcowski, Ron Harper, Agnes Ciotti, The Tisdale Family, Danielle Murgia, Karen Genda, and Alan Mize. Each of you are entered in this month's winners' drawing.
__________________________________ _____________________
Challenge #323 Where in the world is this?
We're doing something tougher this week. Now, where in Disney World is this baby duck?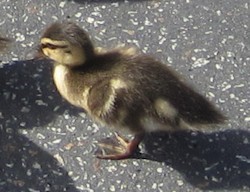 Just kidding! But now this real challenge will hopefully seem easier. We're in a park!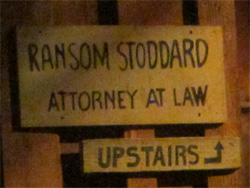 Do you know? Do you have a guess? Please send in your answer, before the end of the day on Thursday, March 20th, by clicking on the blue box below. Please do not post answers using the Feedback Form link at the bottom of this post.
See you next week, Players!


_______________________________________________________________________
Everyone who sends in a correct answer to a Where in the World Challenge this month will be entered in a drawing at the end of the month for some special AllEars® goodies!