The JAMMItors have been playing Epcot's Future World well, as long as I can remember. At least since the 1990s!
On a recent trip, I got to enjoy their special brand of music for the entire set. Here are some photographs followed by a (beta test) video of one of their songs. Enjoy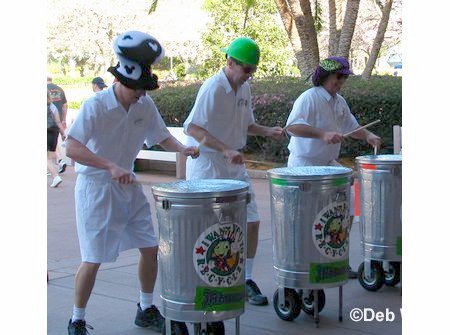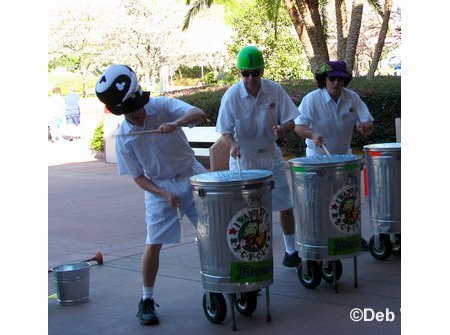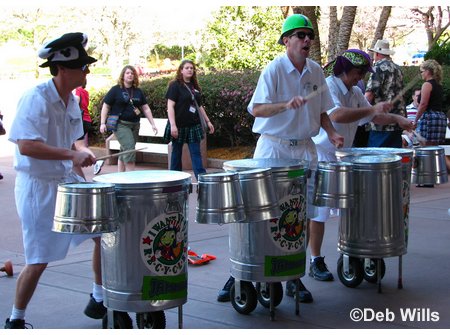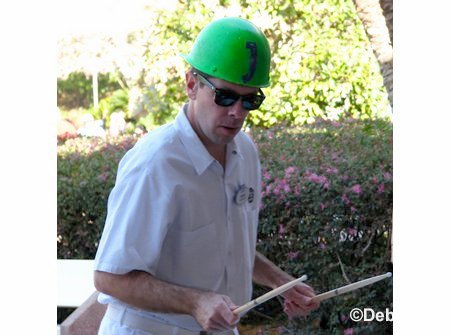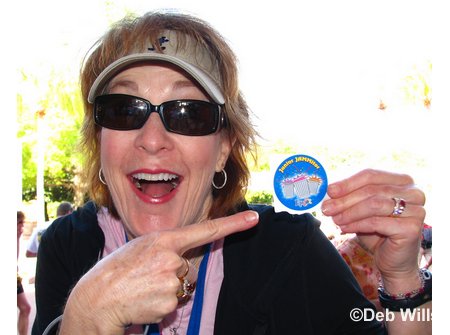 See my October 2008 blog of the JAMMin' Chefs
According to DisneyWorld.com: "Feel the beat of the JAMMitors, the percussion-playing clean-up crew that really cleans up! Using regular trashcans, dustpans, hardhats, flyswatters and more, this trio of custodians are actually percussionists who bang, clap, clip and clomp to your heart's delight. The JAMMitors show runs approximately 8 minutes and, in addition to percussion, features syncronized choreography that adds to the jammin' good time. "
What can you share about when the JAMMitors started playing in Epcot?