What I Love About Disney World
by Natalie Holsten
AllEars® Guest Columnist
Feature Article
This article appeared in the June 14, 2016 Issue #873 of ALL EARS® (ISSN: 1533-0753)
Editor's Note: This story/information was accurate when it was published. Please be sure to confirm all current rates, information and other details before planning your trip.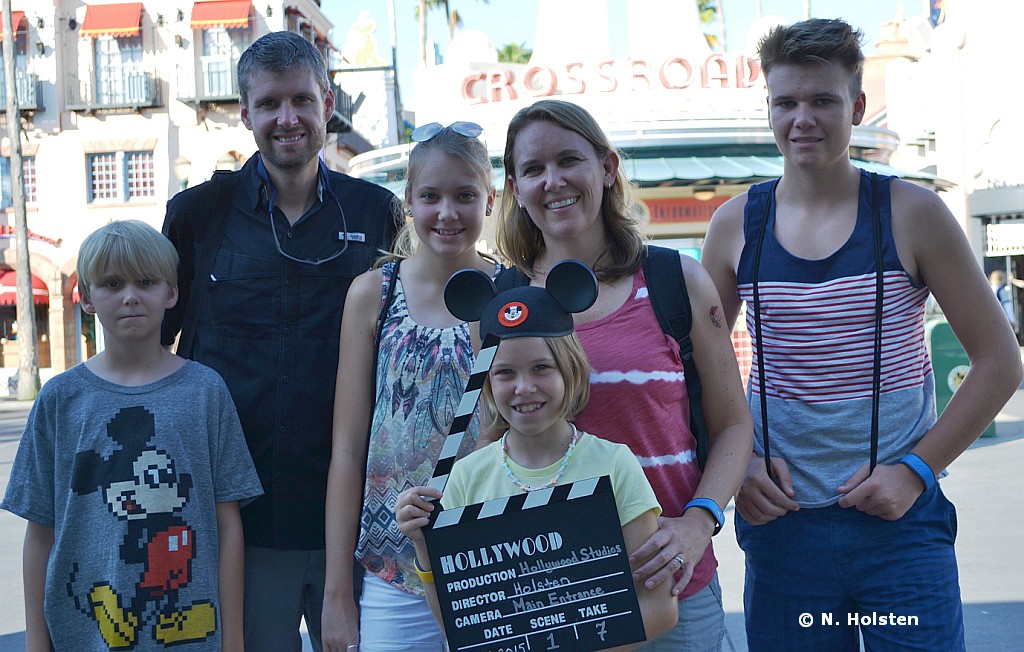 Like many of you, I love Walt Disney World. And perhaps many of you, like me, love that feeling when you arrive at Disney and you see the sign welcoming you there. It always makes me feel — well — magical.
So imagine how I felt on our last trip to Disney World when my husband was driving and taking an alternate route in to WDW, one that would not take us by The Sign.
"What are you doing? Where are we? This doesn't look familiar," I sat forward, atlas in hand, very concerned. "What about the sign? Are we going to see THE sign?"
"It's an alternate way, according to the GPS," he assured me. "It will get us there faster." My husband is a pilot, so efficiency is paramount and takes precedence over anything as silly as a sign.
I was panicking. "But we HAVE to see the sign! It's magical! It means 'we are here, we made it, let the fun begin!' "
My husband gave me a sideways glance. I know I sounded like a pouty child, and I think I surprised myself at suddenly how important seeing the sign was to me.
"I don't want an alternate way," I told him. "I don't want to see the back side of Disney." Sure enough, a few moments later, into view came maintenance buildings and parking lots, full of service vehicles. And then, to my right, there was Space Mountain, but at this weird "alternate route" angle, it didn't seem right. I shouldn't be seeing Space Mountain without seeing the sign first!
Well, to make a long story short, we bypassed the sign, arrived at our hotel efficiently, and managed to have a laugh about it. But it did set me thinking, 'What is the big deal? So what if I see a few service vehicles?' I began to deconstruct what it is I love so much about Disney World.
I have been taking trips there since I was a little girl in the 1970s, and so my affinity for the "Most Magical Place on Earth" started at a young age. My first trip was when I was 2 years old. My parents, older brother, grandparents, and I went to Magic Kingdom and camped at Fort Wilderness (in August — and my poor sainted mother was very pregnant with my little brother). I don't remember the trip, but it launched our family into becoming Disney World aficionados.
There were a half-dozen magical trips to the World during my childhood. I remember once when I was about 6, we ate in Cinderella Castle, when such a thing didn't require making reservations months in advance. I was fascinated by the silver goblets and the Mickey Mouse-shaped pats of butter.
Then when I was a senior in high school, I went to Grad Nite, an annual event when Magic Kingdom would close to the general public, and be open all night for groups of graduating high school seniors. My teenagers can't believe this, but we seniors were required to dress up to attend this event, so there I was, in a dress and pantyhose, running all over the Magic Kingdom. My husband was just a friend way back then, and we spent most of the night together, deliriously riding Tea Cups and Astro Orbiter at 3 a.m. It was his first trip to Magic Kingdom, and I think for him it was enough Disney to last a lifetime.
For me, Disney World only got more magical once we had kids and I got to experience it all through their eyes. There was the time our family was on Big Thunder Mountain Railroad and a thunderstorm broke just as we were setting off. It was the craziest, scariest ride, and we laughed and screamed our heads off. Another memorable time was when our youngest daughter was chosen to play the part of Beast at Enchanted Tales with Belle. I was in tears watching her waltz around the room with one of her favorite princesses.
Since 2001 we've made our home in Indonesia, where we work with a non-profit organization. (Not sure where Indonesia is? Put one finger on Disney World on a globe. Find the point on the exact opposite side and that is where we are.) Every few years we head back to the U.S. for a visit and, if we can swing it, we usually make a trip to WDW, which makes our four kids extremely happy. And their mama, too.
The world we live in — our little corner of Indonesia — can feel very unstable at times. We live with the reality of earthquakes, occasional political unrest, sketchy roads, tropical diseases. We are aware of the risks but we feel the service we provide to the people here is worth it. But that doesn't mean we don't feel stressed out at times.
When we go to Disney World, everything seems safe. Climate-controlled. Friendly. I don't have to worry about malaria, or cooking in a 90-degree kitchen, or if the power will stay on. The most stressful decision I might have to make while at Disney World is whether I should get a Dole Whip or a Dole float. It is the opposite of my life in Indonesia.
The contrast between our life in Indonesia and a trip to Disney World is most clearly seen on the Kilimanjaro Safari ride at Animal Kingdom. There is one point on the ride when the truck drives slowly over a bridge that seems like it might collapse at any moment, only, of course, it doesn't. It only gives the illusion that you might go plummeting into the ravine below. I don't know where the Disney Imagineers got their inspiration for the bridge, but I swear its "twin" is where we live! Every time we drive over this particular bridge, we're thinking and praying, "Please don't collapse!"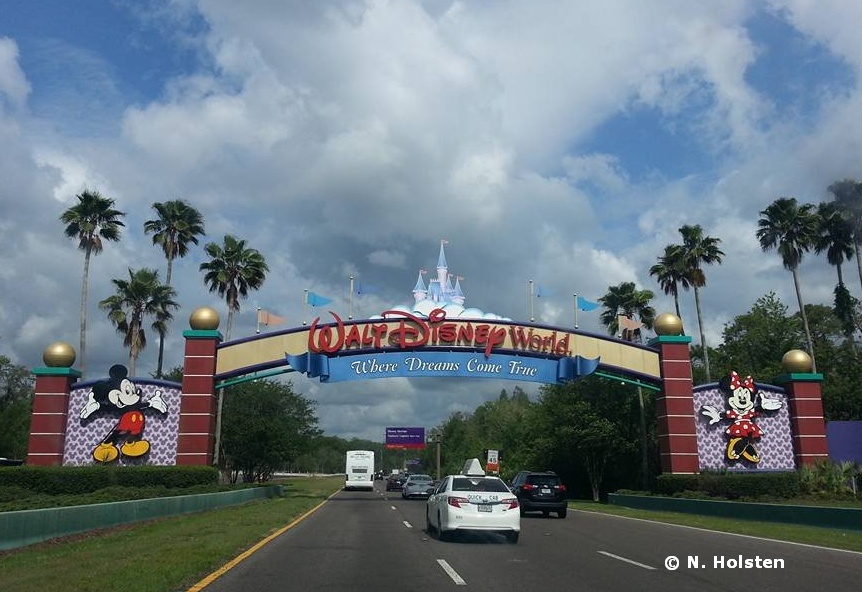 So I think that is why I had such a hissy-fit about seeing THE sign on our last trip. Seeing the sign, for me, marks leaving behind our "regular world" and entering the fantasy of Disney World.
We all have stuff in our lives that is stressful. Loved ones who are sick. A difficult situation at work. We know that a trip to Disney World won't make those problems magically go away, but it is OK to go and pretend for a little while, to rest and relax and laugh with your people, and enjoy the magic. The magic that makes you almost believe, like Walt Disney, that there is a Utopia. A world without potholes and sickness and poverty and bridges on the verge of collapse. A world where dreams come true, for everyone, not just those of us blessed enough to be able to take a vacation at the most magical place on earth.
= = = = = = = = = = = = =
RELATED LINKS
= = = = = = = = = = = = =
Disney and Back Again: A Dad's Journey
Why I'm Grumpy, or "Yes, I'm Going to Disney World Again…and Here's Why!"
-=-=-=-=-=-=-=-=-=-=-
ABOUT THE AUTHOR:
Natalie Holsten, a native of Savannah, Georgia, loves traveling, reading, and all things Disney. She and her husband and four kids live in Indonesia where they work with the non-profit organization Mission Aviation Fellowship.
-o-o-o-o-o-o-o-o-o-o-o-
Editor's Note: This story/information was accurate when it was published. Please be sure to confirm all current rates, information and other details before planning your trip.