How Do You Choose a Favorite Disney Vacation Club Resort?
by Shontell Crawford
AllEars® Guest Columnist
Feature Article
This article appeared in the April 10, 2018 Issue #968 of ALL EARS® (ISSN: 1533-0753)
Editor's Note: This story/information was accurate when it was published. Please be sure to confirm all current rates, information and other details before planning your trip.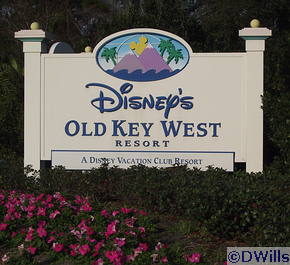 I am often asked, "What's your favorite resort?" by clients who are learning about the Disney Vacation Club (DVC) or considering adding more points to their existing membership. It's similar to asking a parent, "Which is your favorite child?" They are all fantastic and each has its own unique qualities that endear it to your heart. Don't ask me to pick a favorite! But alright, if I must…
Let's look at the endearing qualities of some of the DVC resorts and why each has its own loyal following when it comes to tugging at DVC members' heartstrings:
Old Key West
Shall we start where it all began? Lovely Old Key West. It is the flagship DVC property and has the largest rooms. Seriously, the two-bedroom that sleeps eight comfortably has more square footage than the average American home! Not to mention it offers the ability to drive up and park in front of your unit for the road-trip or rental car-loving family. More than anything, it's the epitome of the Florida lifestyle:
— laid-back atmosphere
— palm trees
— pools
— volleyball
— island music playing
— umbrella drinks
For all those reasons, it remains my favorite summertime resort.
Wilderness Lodge
For a completely different vibe, let's talk about Wilderness Lodge. No, I won't be separating them into Copper Creek versus Boulder Ridge, because let's face it, the feel is exactly the same. Oh, but what a delightful feeling it is to walk into this rustic, warm, somewhat overwhelmingly large and spectacular lobby!
The focal point is the massive fireplace that essentially begs you to come sit in its adorning rocking chairs and drink hot cocoa with your loved ones. Add the babbling brook, dark-green foliage and you'd swear you were in a Twilight movie awaiting your Bella, Edward or Jacob to come along… uh, wait, that's not a Disney movie, and vampires and werewolves probably aren't an appropriate reference here. Joking aside, this is my all-time favorite resort to visit in the winter. It simply says, "Cozy, warm and safe from the cold" like no other resort.
Animal Kingdom Lodge and Kidani Village
Speaking of wild animals, how about the fantastic Animal Kingdom? It really needs no added attraction beyond the amazing wildlife that can be seen from our balcony. When my curiosity needs stimulating, this is the resort that draws me. With two epically gorgeous lobbies at Jambo House and Kidani, we are immediately immersed in African culture. It has all kinds of nooks and crannies to discover each time I visit. Animal Kingdom Lodge is also known for its concierge service, which is just the icing on the cake of my visit — but the main attraction is that I can hang out with a giraffe each morning.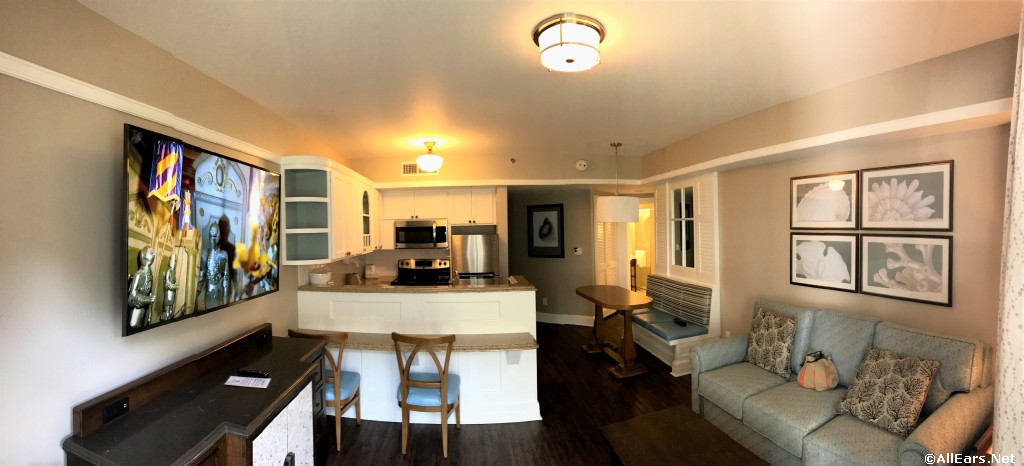 Beach Club or BoardWalk
Did someone say cake? The Epcot Food & Wine Festival is pretty much my favorite time of the year. Held starting in late August and extending into November, the weather cools off during this festival, as do the temperaments of Floridians. I love to walk around with friends enjoying the culinary creations from chefs all over the world. With accompanying beer, wine and creative libations representing the international community, walking home is ideal. So which home would that be? The Beach Club or BoardWalk, of course. Both are conveniently located adjacent to Epcot, both offer the blues and greens of the shore, and carnival days of an era gone but not forgotten. The Beach Club is incredibly popular for its unique pool and Stormalong Bay, but for a great getaway and convenience, neither of these can be beat.
Grand Floridian
The Victorian era is another one not forgotten, thanks to the Grand Floridian. This posh property always makes me stand up a little straighter and marvel at the beauty, while still having that relaxed vacation vibe. The most formal of all the properties, if you want to feel a little richer, a little more catered to and perhaps have high tea while you're away, this is where you'll want to be. This is the resort I like to visit when I want an excuse to dress up and be spoiled.
Saratoga Springs
Another place to be spoiled that most may not realize is Saratoga Springs. The property is vast, with five pools, so you can choose to be with the crowd or tan on your own. For the athletic at heart, paths and walkways offer access to plenty of walking and running spots, including a trip to Disney Springs. For me, this is a great weekend getaway resort with the girls to get pampered in the spa, relax by the pool and then go shopping in Disney Springs!
Polynesian Village
If the not-quite-on-Disney-property feel is what you seek, the Polynesian is a paradise among the parks! Whether you've dreamed of visiting Hawaii, Tahiti or Fiji, this lush tropical resort is unparalleled as it evokes all the flame-throwing, grass-skirt wearing, luau dining and even Stitch-sighting home away from home. I adore this resort, as it truly immerses me in a different reality that is fascinating and beautiful. Nothing beats relaxing on a villa porch overlooking the water and watching the Magic Kingdom fireworks with the audio piped in! Talk about magical.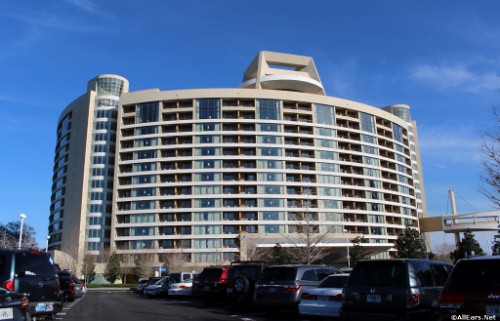 Bay Lake Tower
A brief walk to the Magic Kingdom? Yes, please! Last, but definitely not least, is the Bay Lake Tower at the Contemporary. If I had to pick a favorite property based on interior design, this would be my winner. I love clean lines, modern furniture and art in wide open spaces. I'm probably also partial because the Contemporary was the original resort I stayed in with my parents as a kid. I love that Walt's vision of the contemporary and modern continues to evolve as we do, through the Disney Imagineers and Interior Designers. Getting to walk out the back door and go parasailing adds even more appeal; but wrapping up an evening watching the Magic Kingdom fireworks from the Top of the World lounge or my own room is simply priceless!
We'd love to hear which DVC resort is your favorite and why! Drop us a line using our Contact Us form!
= = = = = = = = = = = = =
RELATED LINKS
= = = = = = = = = = = = =
Disney Vacation Club Resales 101
= = = = = = = = = = = = =
ABOUT THE AUTHOR
= = = = = = = = = = = = =
Shontell C. Crawford, CEO and Founder of DVC By Resale, has been helping Disney lovers save when buying their piece of the magic for more than 20 years. A DVC member herself since 1999, Shontell knows the intricacies of the Disney Vacation Club. She has enjoyed more than 10 DVC member cruises, stayed in almost every DVC resort, maintains an annual pass to Walt Disney World and has shared the magic with thousands of friends and clients.
-o-o-o-o-o-o-o-o-o-o-o-
Editor's Note: This story/information was accurate when it was published. Please be sure to confirm all current rates, information and other details before planning your trip.