TOURING
AT A GLANCE...
Pandora - The World of Avatar
Official Opening May 27, 2017
ENTERTAINMENT
IN-DEPTH BLOGS
Special Reports
OTHER WALT DISNEY WORLD
THEME PARKS
OTHER DISNEY THEME
PARKS
Rivers of Light
Animal Kingdom

Rivers of Light Officially Opened February 17, 2017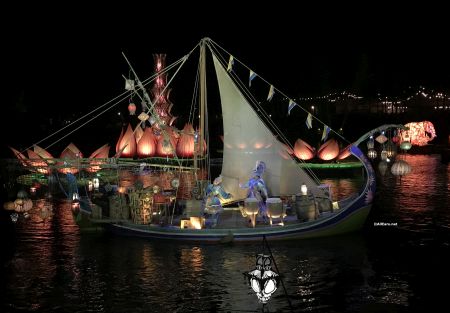 TIPS for Viewing Rivers of Light
Rivers of Light is a 15 minute show rich in symbolism and storytelling.
"Disney's Animal Kingdom is built around the lives of animals, built around the rules of nature, and those rules dictate that as you move between day and night everything changes…and you're going to want to see that," said Joe Rohde, Creative Executive, Walt Disney Imagineering. "It all really is summed up by Rivers of Light. In the show, we take this combination of light and water which create life, and out of that comes this fantastically rich explosion of animal life that ultimately rises up and joins the stars."
Rivers of Light takes place most evenings at Animal Kingdom in a 5,000 seat amphitheatre.