Have some pin lovers in your family? There's a new location for the interactive game, PinQuest, in Disney's Animal Kingdom that might be right up your alley!
PinQuest is a fun, in-park game where QuestEARS search for clues (you have to purchase each one, natch) and collect pins throughout their quest.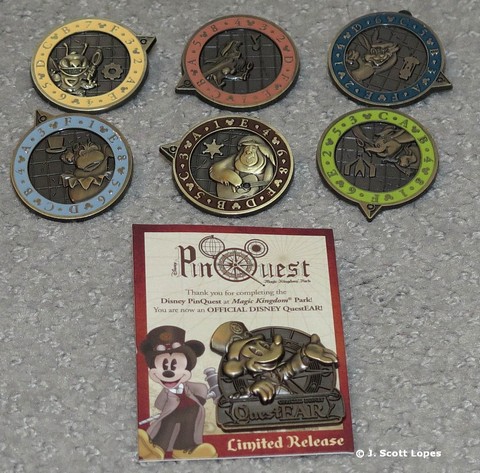 To participate in PinQuest in Animal Kingdom, players must purchase a starter kit at one of the PinQuest locations (we found ours at Riverside Depot).
The Starter Kit includes a lanyard and pouch for storing your pins and clue cards, a decoder medal, a map of the Animal Kingdom Pin Quest destinations you'll be visiting, and a legend card to note your completed clues.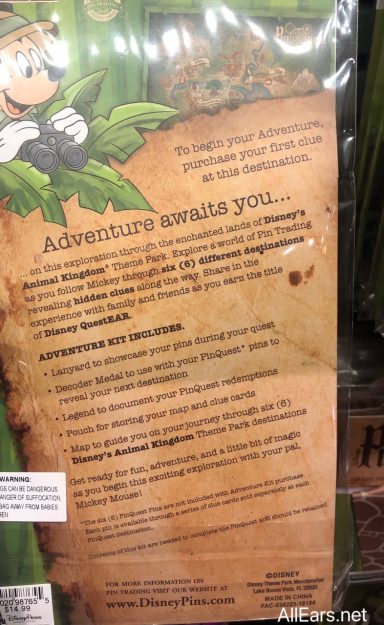 It's a fun adventure for kiddos and families to share together, but it's not cheap — so be prepared to lay out over $75 to participate in the whole game. But, honestly, if you were to purchase seven limited-edition Disney pins, $75 would actually be a bit of a bargain, so… to each his own!