TOURING
AT A GLANCE...
Entertainment
In-Depth Blogs
Special Reports
OTHER WALT DISNEY WORLD
THEME PARKS
OTHER DISNEY THEME
PARKS
Animal Kingdom
Archives

March of the Art-imals

The March of the Artimals parade is no longer performed,
but sometimes these characters can be seen around Animal Kingdom.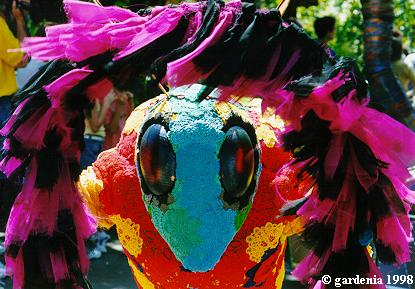 March of the Artimals
Talking to a Cast Member during the parade, I asked if the parade characters were still waiting for their mesh "faces" (like all other non-face characters have at Disney) and he said that there was not going to be any mesh that covered their faces... that the gist of this parade was a bunch of artists got together and decided to celebrate animals by making costumes. Artistic these are!
Made with various "supplies" such as wire and rubber bands, doilies and ribbons, the costumes are exquisitely beautiful! I hope you enjoy their pictures as much as I enjoyed taking them.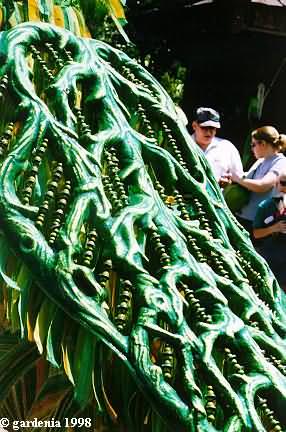 the Praying Mantis' tail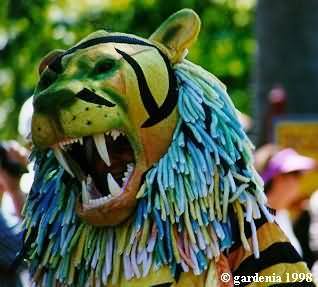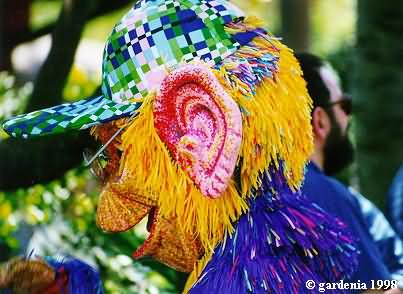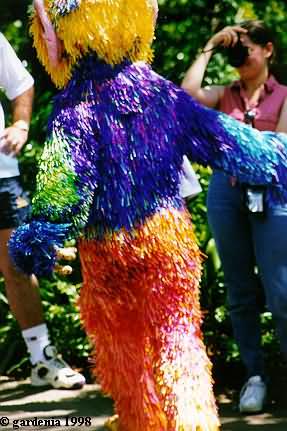 the back of the monkey