I have to make reservations at the Coral Reef Restaurant at Epcot to admire the classic Hidden Mickey in the decorative tile inside. (This is one of the Disney restaurants that you can't just stroll into for a Hidden Mickey hunt; you need to make reservations for a meal in order to study the inside restaurant decor). We had delicious food with friends Mark (on the left) and John (in the middle) at Coral Reef:
As you face the Seas with Nemo aquarium on the second level of the Coral Reef Restaurant, look for a small classic Mickey made of tiles on the third vertical divider from the left. It's about one quarter of the distance down from the top and on the rear of the divider.
Each year, I like to wave at the Headless Horseman at Mickey's Not So Scary Halloween Party. He gallops through the Magic Kingdom before the parade.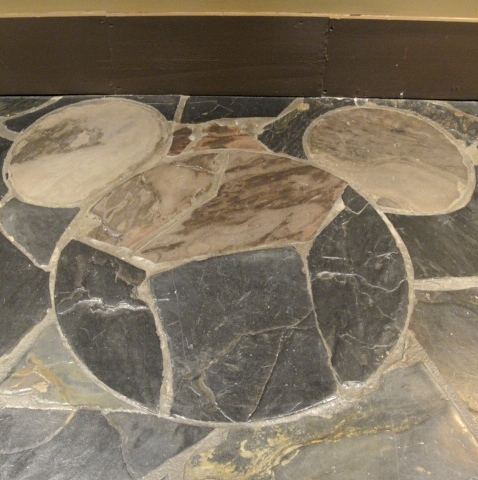 Plenty of Disney Characters greeted us during the parade, including one of my favorites – Goofy: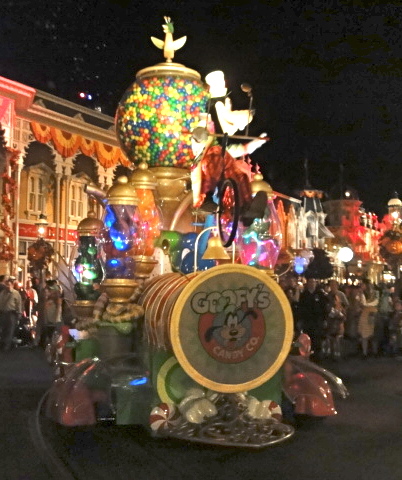 The wait to meet the Seven Dwarfs (near the Splash Mountain exit) was really long.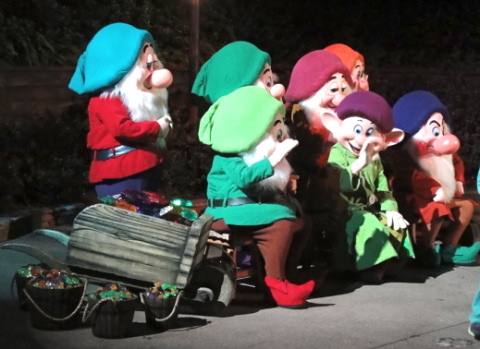 The Halloween Wishes fireworks show was awesome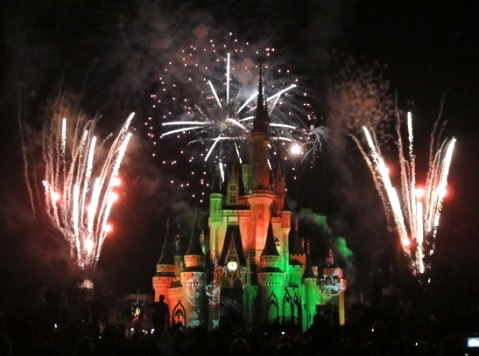 Autumn is a wonderful time of year at Walt Disney World!