Consider the following images. Are some of them close enough to be included as bona fide Hidden Mickeys?
As you approach the entrance to The Land pavilion at Epcot, check out these circles in the outside mural on your right. You'll find them just inside the beginning of the mural roof and close to the top of the mural. The group of three circles tilts to the left. (Thanks to Karen Dodson).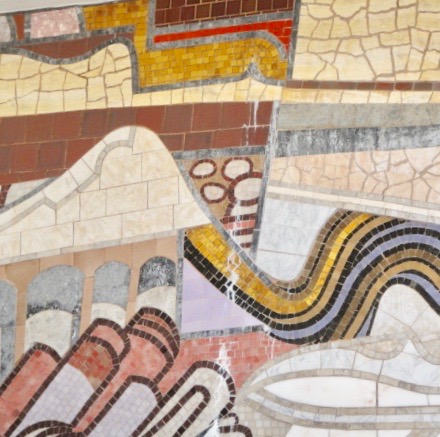 As you walk through the "Maharajah Jungle Trek" in Disney's Animal Kingdom, several wall carvings in relief are on your right, just before you reach the aviary. In one carving, a man appears to be dancing with his hands in the air. Directly to the right of the man are three circles (?groups of tree leaves) that might form a classic Mickey tilted slightly to the right. (Thanks to Abhilasha Khetan).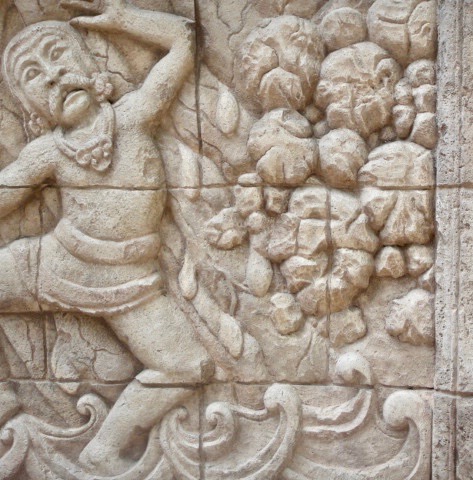 This next image seems pretty good to me. Inside the Riverside Depot on Discovery Island, walk to the rear wall opposite the entrance door from the walkway between the Oasis and Discovery Island. On an upper shelf in a tall merchandise cabinet at the middle of the wall, three baskets come together as a classic Mickey, tilted to the left. (Thanks to Matt Mellarkey).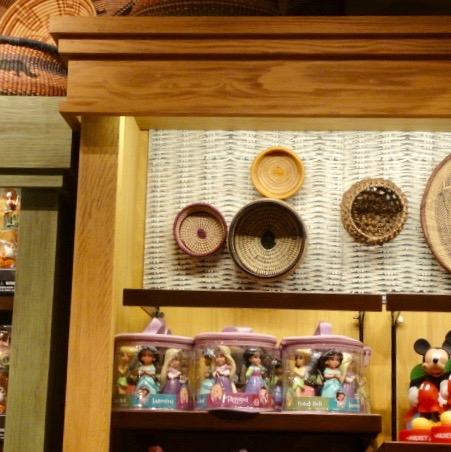 Here's another image I rather like at Kidani Village, Animal Kingdom Lodge. In fact, over the years, I've looked for it, but I never found it until a few months ago! A classic Mickey is lightly traced in cement in the walkway from the Kidani Village main lobby to the Samawati Springs Pool. It's near the curb and about 25-30 feet before the parking directions sign. (Thanks to Sarah Barnes and son, and Ryan Gatewood).

Hoofprints are impressed in cement along the walkway to Winter Summerland miniature golf course. Do these three make a Mickey? They're just outside the reindeer shed on your left, before you reach the check-in area. Look to the right of the leaf. (Thanks to Ashton).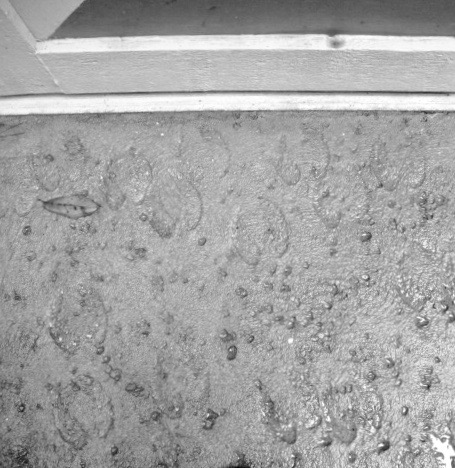 Have a blast with Hidden Mickeys!