Disney Consumer Products and Interactive Media (DCPI) has announced a new campaign designed to appeal to all types of buyers: "Marvel Heroes Come in All Sizes." Of course, from a business standpoint, this kind of marketing strategy is important to appeal to a wide range of consumers for the variety of cool Marvel products in the pipeline. But as a mom, I applaud the inclusiveness of the campaign, which, of course, implies that the people who enjoy super heroes are as varied as the heroes themselves. In my family, it's my daughter who loves super heroes, not my son.
The "Marvel Heroes Come in All Sizes" campaign is a celebration of Marvel Super Heroes — and everyday heroes — and will reinforce the idea that the best way to measure a Super Hero is by the size of their heart, according to a news release. This is yet another positive message in diversity.
"Whether you are big like Hulk, small like Ant-Man or smart and quick-to-action like Black Widow, Marvel truly has a hero for everyone," said Paul Gitter, senior vice president of licensing for Marvel at Disney Consumer Products and Interactive Media, in the release. "From young kids to teenagers, to a casual fan or a diehard adult collector, Marvel Heroes Come in All Sizes showcases that there is no singular definition for a hero and that our diversity is what makes us so powerful."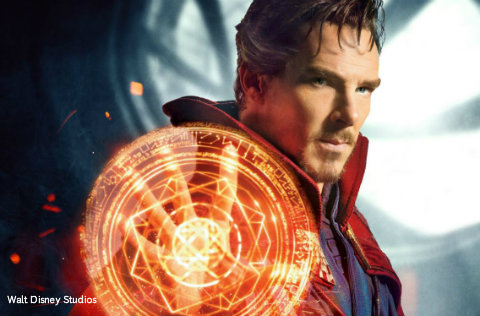 Having a memorable marketing campaign is critical for all the new products related to Marvel stories starring super heroes that are soon to hit the shelves and screens. Marvel's Doctor Strange movie will be released on Blu-Ray and DVD on Feb. 28. (Read my movie review here.) Also this month, Marvel Publishing launches the new Monsters Unleashed! comic series and Disney Publishing releases the first novel for young readers featuring Squirrel Girl in The Unbeatable Squirrel Girl: Squirrel Meets World and a picture book featuring Baby Groot. On the small screen, fans will be able to catch the season 3 finale of Marvel's Ultron Revolution and the season 4 finale of Marvel's Ultimate Spider-Man Vs. The Sinister Six. More Marvel favorites will be returning to television with the season 2 premiere of the Marvel's Guardians of the Galaxy animated series and the premiere of new "Rocket and Groot" video shorts.
New Marvel launches will be hitting digital platforms, as well, this spring, including unique video and gaming content for all ages that will bring the "Marvel Heroes Come in All Sizes" theme to life. This month, MarvelKids.com is launching the Scavenger Hunt Game. (If your Marvel fans have not seen this website, check it out now! There are all kinds of free games and activities.) In March, Telltale Games will be debuting its new Guardians of the Galaxy console game.
Marvel fan favorite toys and collectibles will be getting a new look with the debut of six-inch Marvel Legends figures from Hasbro, new larger scale Funko collectible characters, and updated Mighty Micros from LEGO. New products will also debut this spring, including additional Tsum Tsum characters from Jakks, diecast figures from Jada Toys, and the debut lineup from new collectibles partner Schleich.
Not only will the Marvel super heroes be marketed as inclusive, from the sound of it, they also will be omnipresent. And with such a positive message, that's a good thing.