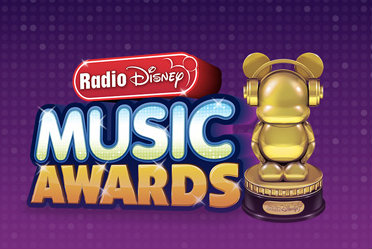 The 2015 Radio Disney Music Awards will be televised in a little more than a month, but in the meantime, fans can vote for their favorite musicians. In addition, Radio Disney is hosting a series of free concerts called "On the Road to the RDMAs" and one will take place at Walt Disney World.
The Orlando event will take place April 4 at Typhoon Lagoon, one of Walt Disney World's two water parks. Jacquie Lee, Sweet Suspense, The Fooo Conspiracy and Alex Angelo will perform, with Radio Disney's on-air personality Brooke Taylor hosting.
Lee is a pop singer best known for being a runner-up on Season 5 of The Voice. Sweet Suspense is an American all-female pop trio that were grouped together on "X Factor USA" by Simon Cowell. The Fooo Conspiracy is a Swedish pop boy band that opened for Justin Bieber at a 2013 concert. Alex Angelo produces and hosts his own weekly radio show on Radio Disney called the Saturday Night Party, making him the youngest nationally syndicated radio host. Last year, he was the DJ throughout the Disney Channel broadcast of the Radio Disney Music Awards.
The Typhoon Lagoon concert is included in the price of admission, which is $53 plus tax for ages 10 and older and $45 plus tax for ages 3 to 9.
The "On the Road to the RDMAs" concert tour kicks off on Saturday, March 21 in Macon, Ga. The Fooo Conspiracy, Megan Nicole and Alex Angelo will perform at The International Cherry Blossom Festival. The concert will be hosted by Radio Disney's Alli Simpson, sister of singer Cody Simpson, and Brooke Taylor.
Next, Jessica Sanchez, Jordan Fisher and Alex Angelo perform at the McDonald's Houston Children's Festival on March 28 in Houston. That concert will be hosted by Radio Disney's Candice.
Radio Disney listeners can win a trip to the Walt Disney World concert or one to be held at Disneyland in mid- to late April through its Radio Disney On the Road to the RDMAs Sweepstakes. The winner can choose which concert to attend and will view the concert by the stage, hang out backstage and introduce a performance with host Taylor.
To enter, listen for Radio Disney to announce the daily code word and enter it online. Code Word of the Day is valid from 6 a.m. ET on the day it is announced on-air until 5:59 am ET the following morning. The sweepstakes is open to legal residents of the 50 United States, DC or Canada (excluding Quebec), 16 years of age or younger. Sweepstakes ends at 6 p.m. ET March 26, 2015.
The 2015 Radio Disney Music Awards will be televised at 8 p.m. ET April 26 on the Disney Channel. Fans can vote until April 5 on the RMDA website, Facebook and Twitter, by text and through the Radio Disney phone app.