To all who come to this photo trivia game, Welcome! Along the way, the photos can make us relive memories and see details Walt's Imagineers put into everything we love in Walt Disney World!
Hold the phone, Players! One of our own just welcomed a new member to their family! Congratulations, Maryann Eckenrode, on your first great granddaughter!

Claire Gregory, I'm glad you're enjoying your Disney vacation!
Players ask me if it's okay to research for answers either to get names or to figure out the puzzle or backup their guess. The answer is: ABSOLUTELY! Lots of us haven't been to the parks in years or even at all. And Walt Disney World changes a lot; it's easy to not know something because something changed or is new. Please! Have fun and look around AllEars, the web, and talk with your family and friends! Like I say at the top, we're here to have fun, relive memories, and see the details & the magic built throughout the World!
Christina Rotella, did you dig out of the snow yet?
Here's last week's challenge:

And here's the answer:


Copyright © Erin Blackwell
It's the giraffe and okapi board on the Pangani Forest Exploration Trail in Disney's Animal Kingdom.
I'm so glad players said how much they love this area, like Jodi Cook, Andy Hickey, and the Hoekzema Family! It's one of my great favorite too. 🙂

Melody O'donnell's son James aced a school report on the okapi because of the Animal Kingdom. Good for you, James!
Cheri Palmisano, you've gotten 231 answers right out of 269? Good for you!! You get a medal too!

Betsy was the first to send in the correct answer! Congratulations to Betsy and all our winners this week! Kerry A., Colette S, Amanda Campbell, Andrew Carrieri, Ken Daube, Hayley Lawson, Ed Elder, Jenny Brennan, Lynette Michalos, Chris Masse, Dan Lower, Anne Marie Cronin, Jennifer Rowell, Tj Mahan, Marie Rogowski, Mandy Kromet, Mary Beth Tarbet, Veronica Upwood, Patti Gumiela, Mandy Kromer, Josh Carney, Christin Langtry, John Menjes, The Strukel Family, Maureen Handy, Teresa Pitman, Vera Dercole, Julie And Kody Rider, Shannon Savoia, Scott Precise, Linda College, Melissa Such, Tinkerbell Wells, Marguerite Garofalo, Paul Dickson, Debbie Desimone, Al Desimone, Debbie Desimone, The O'meara Family, Evanna Huda, The Kahle Family, Danielle Ciotti Harsley, Eileen Wiederspan, Herb Miller, Sara Holloway, Hoekzema Family, Jeanne Bancroft, Staci Plunkett, Pollyanna Buff, Cheryl Costello, Georgette Stippick, Theresa Rucando, Lee Anastasi, Deb Ragno, Team Hill, Gabriella, Terry And Matthieu, Christina Trigiani, Susan Bobjak, Tanya Hinnes, Jodi Cook, Ron Ferguson, Maryann Eckenrode, Leach Family, Rebecca Smith, Judy Simonsen, Rebecca Smith, Jennifer Snook, Joel Gainey, Kara Cummings, Misty Mehelic, Susie Howard, Bob Patterson, Jen Tremley, Dave Wang, Erin Hammer, Paul Moore, Amy And Noah Schweizer, Karen Nevill, Rob And April – Team Vanderpool, Kristi Strembicki, Sharon Pierce, Chris Kelly, Stefanie Vandiver, Linda Scrivano, Nathalie Periard, The Parker Family , Paul Newman, James Riddle, Kerri Coggins, Hobbes And Snorky, Les Stewart, Diane Curfman, Pam Vanaustin, Kara Jones, Ryan Esker, The Malesky Family, Andy Hickey, Brian Miller, Louise Barton, Bruce Hinterleitner, Agnes Ciotti, Michelle Boykin, Cynthia Hitchcock, Claire Gregory, Tom Koval, Kate Nejman, Chris, Gretchen, And Katie Barnes, Emily Hudson, Paul Moody, Sandie Albrecht, Kelly Cummings, Jennifer Greene, Robert Hildebrandt , The Kertes Family, Jeremy Mccaffrey, Patti Mccaffrey, Jeremy Hardy, Randi Balch, Paul Scimeca, Wendy Snelgrove, Doug Olson Family, Tim Johansen, Russ Morgan, Vera Williams, Jenny Stoneburner, Annie Snodgrass, Meredith Eng, Mitch Buska, Chris & Maranda Nichols, Jonathan Ward, Kelly Smith, The Patterson Family, Cathy Connors, Morag Lemon, Monica Owens, Wayne Chadourne, Carla C, Kate Fischer, Sharon Dale, Karrie Duffey, Steve Jordan, Melody O'donnell, Scott Sangston, Matt Holley, Hillary Waldroop, Cameron Lange, Barclay Bakkum, Carla Leger, Anastasia Macneil, Cheri Palmisano, Alan Mize, Ken Maikowski, Jessica Iglesias, Tim Johansen, Andrea Kruszewski, Karen Smith, Emily Harper, Angel Diven, Jim Finley, Craig, Stephanie Dollar, Julie Kuchar, Mitchell Holmes, Brent Hand, Hannah M, Matt Cofone, Heidi Goodhue, Mickey Eckert, Megan W, James Dezern (dzneynut), Katie Gale, Nick Cristea, Mike Haeberle, Ladonna Tisdale, Hailey Gill, Jackie Graebel, Jennifer Bogdan, Liz Moreau, Elaine Kleinhenz, Kris Nixon , Joseph M. Zafia, Tracy Discher, Kyle Burdo, Team Meeker, Brian Nale, Lori Rienhardt, Matthew Orlando, Jullie Pudem, Karen Aguiar, Mark Proper, Betsy Dross, Christina Rotella, Blair Bryant, Jane Johnson, Stacy Guarracino, M'shel Bowen, Kristen Mccoy, Chris Hills, Ron Harper, Rebecca Keenan, George Mundy Jr, Nancy Cole, Walter N. Clark, and Robert P. Flaherty. Each of you are entered in this month's winners' drawing.
In fact, it's time to announce the February winner! And that is Susan & Mike Hill! Congratulations! You'll get your prize from Deb Wills!
_____________________________________________________ _____________________
Challenge #270: Where in the world is this?
It's March! So let's start the month roaring in like a lion!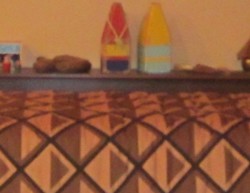 Do you know? Do you have a guess? Please send in your answer, before the end of the day on Friday, March 7th, by clicking on the blue box below.
Please do not post answers using the Feedback Form link at the bottom of this post.
See you next week, Players!


_______________________________________________________________________
Everyone who sends in a correct answer to a Where in the World Challenge this month will be entered in a drawing at the end of the month for some special AllEars® goodies!