The 19th Annual Epcot Flower and Garden Festival opened on March 7th.
I spent several hours in Epcot and just scratched the surface on what to see this year.
The floral displays begin before you enter Epcot with the Fantasia mushrooms.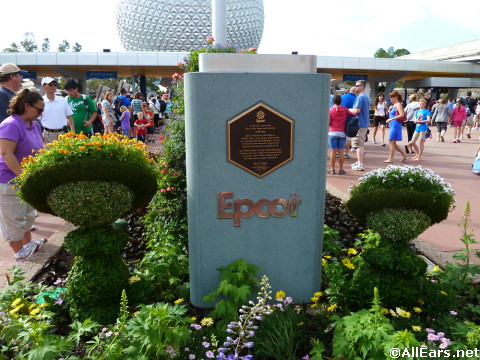 This year's grand entrance topiary is Sorcerer Mickey conducting Floral Magic.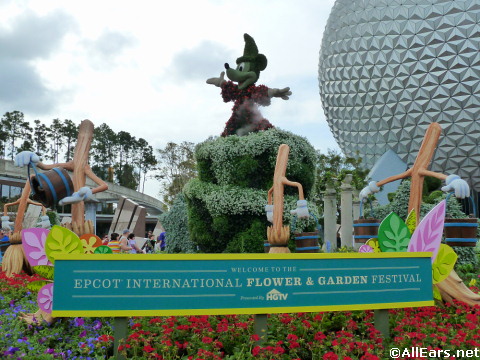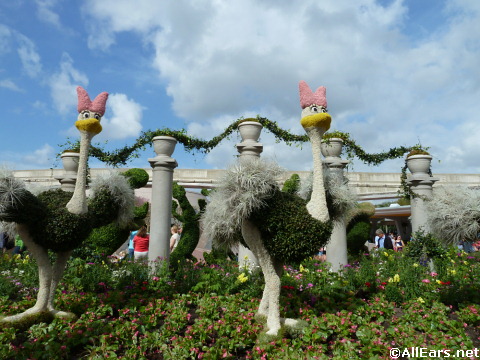 First thing to do as you enter Epcot, is pick up a Flower and Garden Festival Guide Map and the new Topiary Scavenger Hunt flyer. I didn't see any Scavanger Hunt flyers at the main entrance, but did find them at the Information Booth (back side of pin store). You can also download your own!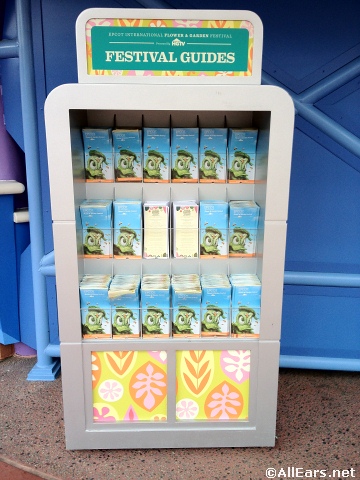 There is also a mobile website called Epcot in Bloom: http://m.epcotinbloom.com. You can look at it from home but certain features can only be unlocked when you scan a QR code inside Epcot. There are 12 audio tour locations and 14 topiaries that have QR codes.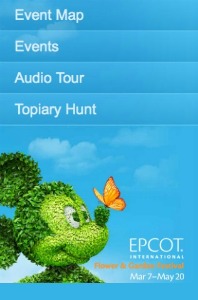 I liked the map feature of the mobile app. Also, if you are new to Epcot's Flower and Garden festival the audio tour provides interesting information. While it is true the there is in-depth information on the topiaries, the photos are from previous festivals so don't get confused if the photos don't match the locations in the app. Would be great if the photos were updated now that the topiaries are on display.
Here's more information on the Epcot in Bloom Mobile app!

Bambi's Butterfly House is always a favorite with adults and kids. This year it has moved across the way and is larger than before. It can get crowded in here which can make stroller and wheelchair maneuvering difficult.
There is a butterfly identification poster at each end of the exhibit. It is great to know what you are actually seeing. The butterflies are quite plentiful and found my bright yellow shirt particularly interesting. Several landed on me, briefly.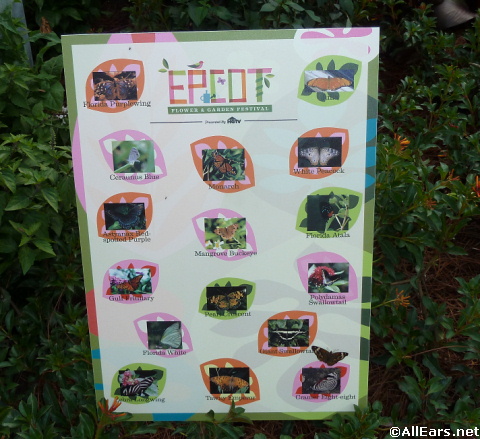 This is a Mangrove Buckeye butterfly.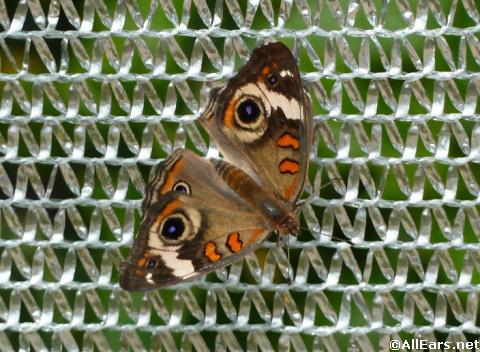 The ever popular Bambi, Flower and Thumper topiaries are now in the Butterfly house.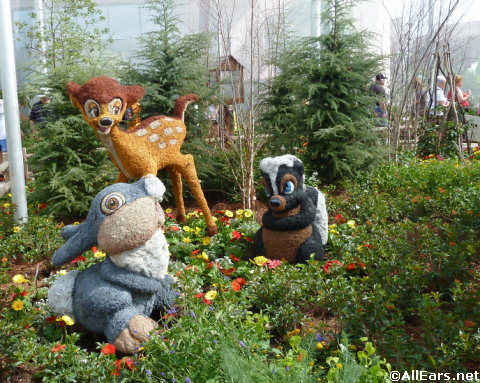 As you make your way to towards World Showcase, the fab 5 as farmers and gardeners greet you!
New this year is the Haiti exhibit. Be sure to check it out, there are even Haitian beverages for sale!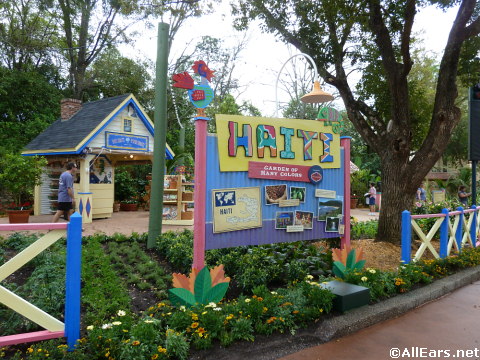 Be sure to check out the Flower and Garden Festival Kids Activities blog

AllEars will be bringing you lots more photos and information about this year's Flower and Garden Festival so be sure to check back for updates on our website!
Now, sit back, relax and enjoy a 10 minute tour of the Festival: