On Monday, May 16, I was lucky enough to be at Studios while they were testing, or soft opening, Star Tours. This was huge for me. I loved the original attraction and it's among some of my first Disney memories.
I won't spoil anything but I'll provide some generic details.
The new signs look fantastic.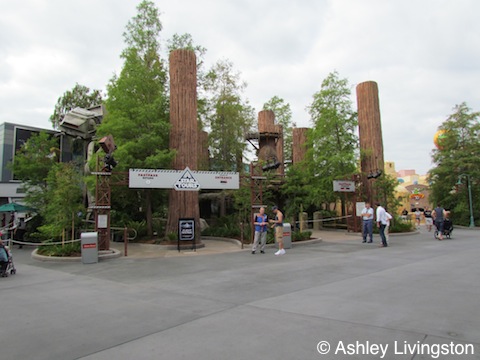 The attraction poster looked great from the queue.
The safety sign remains much the same.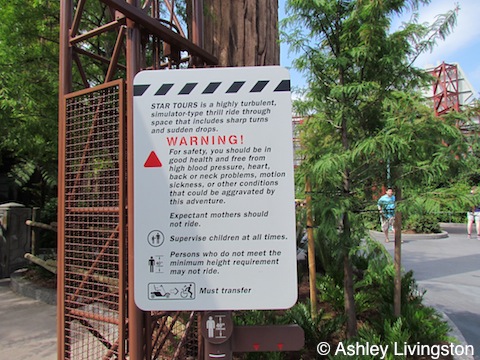 Inside the attraction, there was a very strict no photography policy until the attraction officially opens.
The "hot set" theme of Star Tours is gone. From the moment you enter the attraction, you're in Star Tours' port, ready to begin your travels to any of their destinations. If you haven't already chosen a destination, there is an arrival and departure guide to help you. Additional information is shown on this screen as well. The layout of the inside is largely the same. Only, now, it's the new Starspeeder 1000 is waiting for you. C-3PO has been polished until he absolutely shines.
When you turn the corner, you enter Star Tours security. You are "scanned" and a droid shows the contents of "someone's" luggage. Be sure to watch the screen. You never know what you'll see. To the left are some droids. Look closely and you should spot some very familiar faces.
Once you get up the ramp, you're into the boarding area. The gates are now A-F instead of 1-6. You are directed to a gate and asked to pick up a pair of 3D glasses. The glasses are very nice looking (they are black and resemble eye glasses) and very comfortable to wear. They are not like the PhilharMagic or Toy Story Midway Mania 3D glasses at all.
You're still sorted into rows much like the original Star Tours. The new pre-boarding loading video has several humorous moments so be sure to watch it.
The ride itself is very smooth. The graphics are top-notch and crystal clear. The effects, like going into hyperspace and such, felt more realistic but it didn't throw you around as much as the original Star Tours did. The 3D is incredibly realistic and not at all hokey. The 3D effects are used to show depth more than to have things randomly pop out at you. That's not to say, however, that there may not be a few things that pop…
The new Star Tours is a randomized experience. There are 54 possible combinations of the beginning, first destination, middle and end. At the Destination D event, they told us that you would have to ride for six continuous hours in order to experience them all.
We were able to ride Star Tours a total of 5 times in a row. The first three times were essentially walk-ons. FastPasses were being distributed since it was a full test.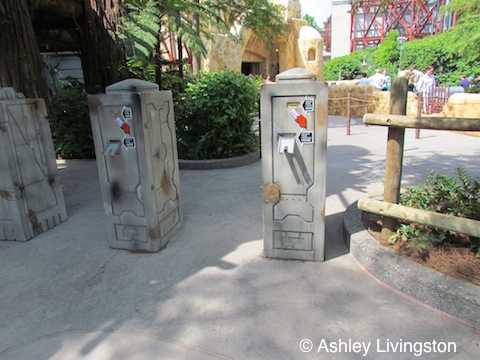 Since the ride does not officially open until May 20, testing can be stopped at any time.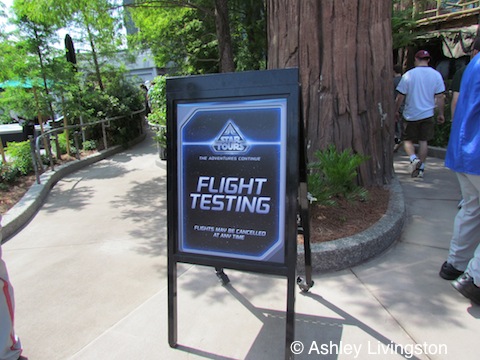 To sum up how I felt about the new Star Tours: WOW!!!!!! I went into the ride for the first time with no expectations and just… WOW!!! Every time we rode, our speeder clapped and cheered at the end. Disney and Lucasfilm should be very, very proud of this ride. I hope you enjoy it as much as I did when you get to experience it.
Keep an eye on AllEars on and around May 20 for more Star Tours coverage. 🙂
May the Force be with you!