From savory to sweet, there are literally HUNDREDS of snacks to try at Walt Disney World. But there are just a handful of these tasty treats that we'd call "iconic." These are the snacks that just scream "Disney World" to us.
If you ask anyone who has been to Disney World what their favorite snack was, it's likely to be one of these classic favorites. What are they? Where do you find them? Don't worry! We have them all right here!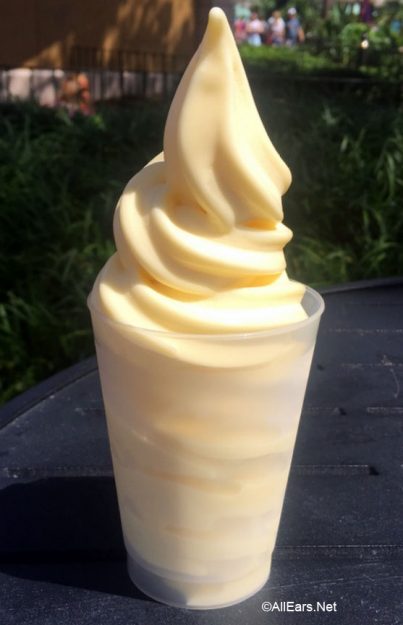 Dole Whip
Any Disney theme park-goer knows that there is nothing quite as refreshing on a hot, sunny day in Florida as this pineapple-flavored soft serve. For a extra helping of hydration, order your Dole Whip as a float. You'll get a small smackerel of pineapple juice to round out your cup. Aloha Isle in Magic Kingdom's Adventureland serves these up all day.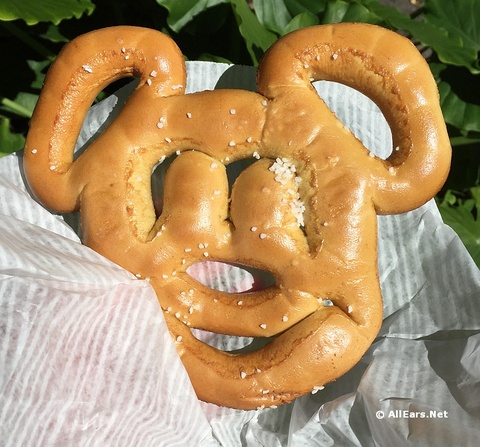 Mickey Pretzel
A great snack for sharing (or to keep to yourself)! There is just the right amount of salt to balance out the warm, doughy goodness. Pick up some cheese dip for more flavor. Mickey-shaped soft pretzels are a great item to tide you over until your late dinner reservation, especially if you took your lunch break too early. You can find these beauties at numerous snack carts throughout the parks. Try the Harambe Fruit Market in Animal Kingdom or Pretzel Palooza outside of Hollywood Studios' Rock 'n' Roller Coaster.
Churros
Speaking of warm, doughy goodness… What could be better than hot fried dough rolled in cinnamon sugar? If that sounds right up your alley (and how could it not?), you're ready for a long, luscious churro!
Used to be you could only find these mouth-watering delights in Epcot's Mexico pavilion, but their popularity has soared. Now they're on the menu at quite a few snack carts in all the theme parks, like Dino Diner in Animal Kingdom and the obviously named Frontierland Churro Cart in Magic Kingdom.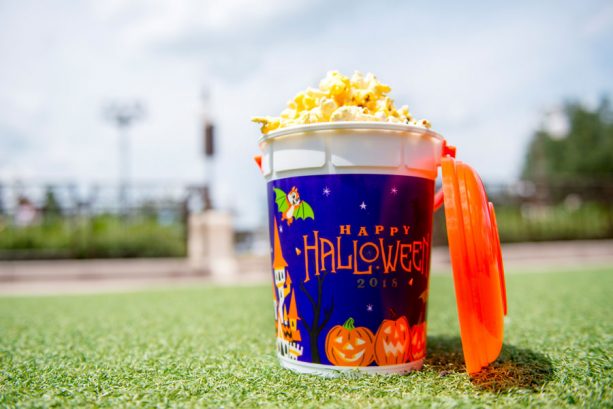 Popcorn
When you first enter Main Street, U.S.A., a smell will greet you. Salty. Buttery. Corny. This aroma is unmistakable. You're likely going to encounter this tempting treat throughout your trip, so you might as well get the refillable popcorn bucket — besides, it makes a great souvenir. We recommend getting popcorn right before you take your seats for outdoor entertainment, like parades and fireworks. You can find a popcorn cart almost everywhere!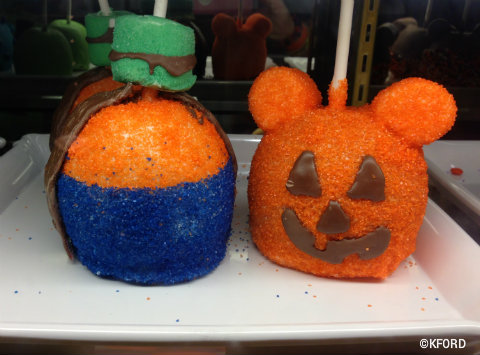 Candy Apples with Character
If you go into any location with a bakery-style counter, you're in the right place to pick out an apple decorated in your favorite design. Traditional candy and caramel apples are dressed up to look like your favorite Disney characters with marshmallows, sprinkles, and other candies. If you're there during a holiday, you'll even find some whimsical limited-time themes. You'll find these apples in so many places, but we're partial to those in the Main Street Confectionery in the Magic Kingdom and the caramel dipped apples in Karamell-Kuche in Epcot's Germany pavilion. Mmmm…
Turkey Leg
These giant drumsticks are what carnivore dreams are made of. Terrific roasting at the perfect temperature creates tender, smoky meat in every bite. You can pick these up in a few dedicated locations. Look for the cart in the Liberty Square Market in Magic Kingdom and the Fife & Drum Tavern in the American Adventure Pavilion at Epcot.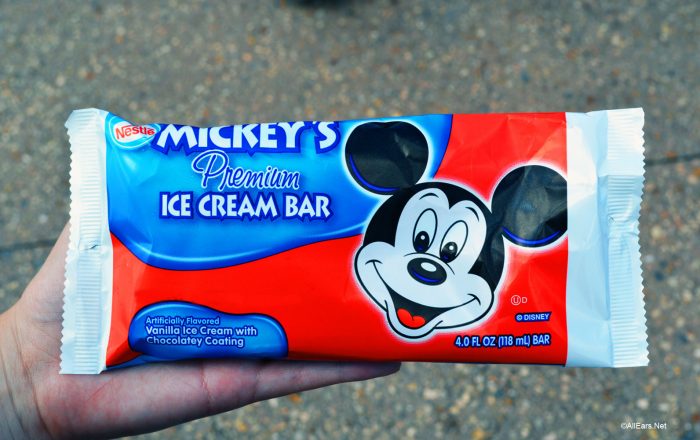 Mickey Bar
Finally, there's the singlemost iconic Disney snack ever, the Mickey Ice Cream Bar. Summed up in one word: CHILDHOOD! If your kiddo's face isn't smeared in chocolate and their fingers dripping with melted ice cream within five minutes, they're doing it wrong. These Mickey head-shaped ice creams on a stick are Instagram famous. Most ice cream carts scattered throughout the parks will have these among other frozen delights — if you can't find one, you're not looking hard enough!
So, whether it's your first trip to Disney World or your 50th, just take our word for it — these snacks are what vacation memories are made of! Make sure you try at least one of them… but all if you can! Let us know what your faves are below!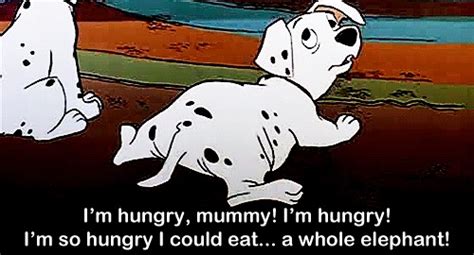 Check Out What Fans Have to Say
Now that you've got a rumbly in your tumbly, go out there and grab up these iconic snacks. Don't forget to use your Disney Dining Plan snack credits if you have them. In her review of the Dining Plan, AllEars.Net reader Jen says, "Prepaid and 2 snacks each! Also can convert meals into snacks…" Have you used the dining plan before? Leave your review HERE!