The 2018 Walt Disney World Swan and Dolphin Food and Wine Classic is fast-approaching!
This annual event, now in its ninth year, features a wide selection of food and beverages, along with interactive seminars and live entertainment. The festivities are held along the causeway between the Swan and Dolphin hotels, spilling over to the nearby areas.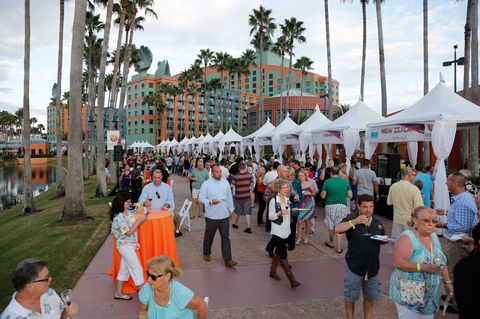 This year's Classic runs October 26-28, and today we were treated to a tasty preview.
The Classic boasts 90 food and beverage stations this year, covering all types of cuisine, from sushi to smokehouse, showcasing the talents of the Swan and Dolphin's restaurants and chefs.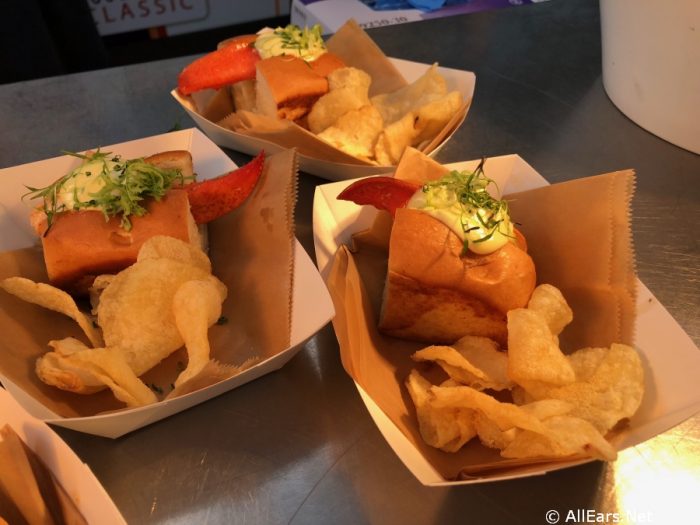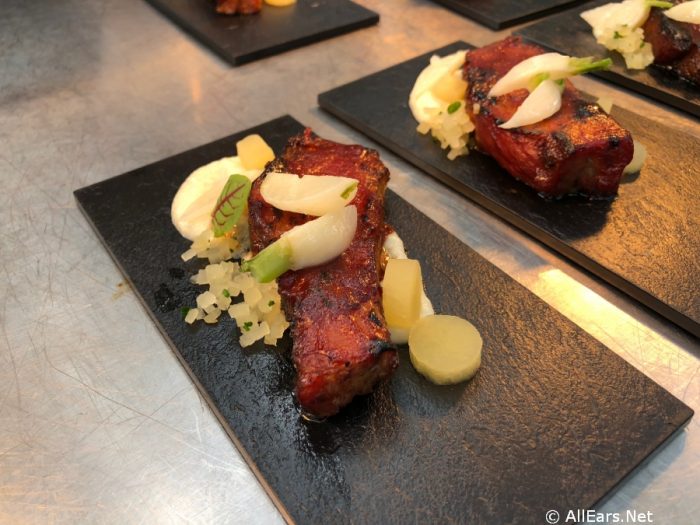 Among the 10 seminars this year are "It's Better to 'Wine' in Italian" (covering Italian wines, of course!), the self-explanatory Wine Blending, and Craft Cocktails, in which you'll learn what goes into making the perfect drink.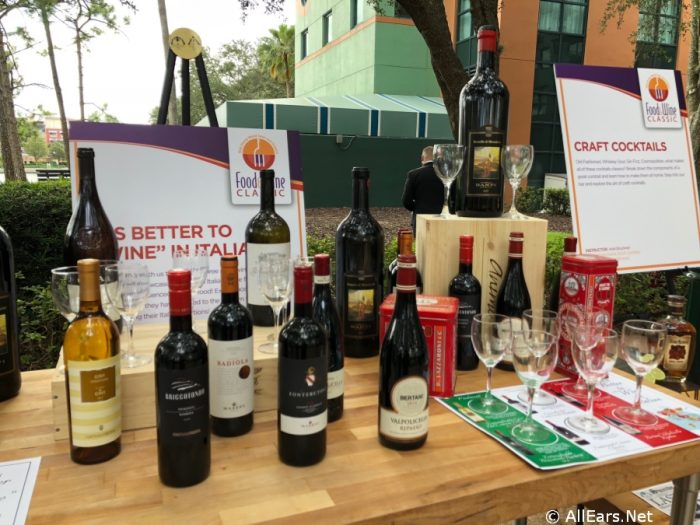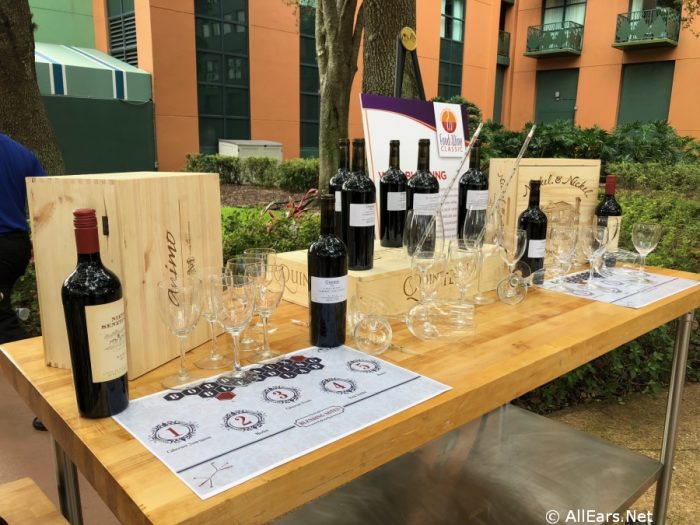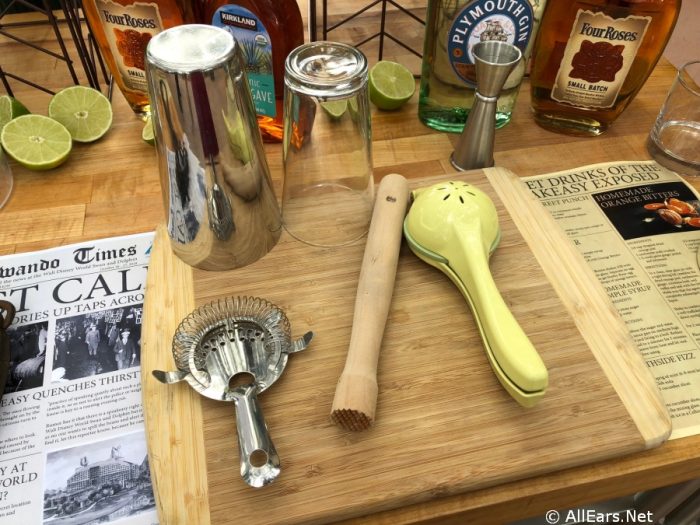 There will also be five specially themed areas: Chinatown, Carnival Corner, Beer Garden, Bubbles Lounge and, new this year, The Pig and the Poke.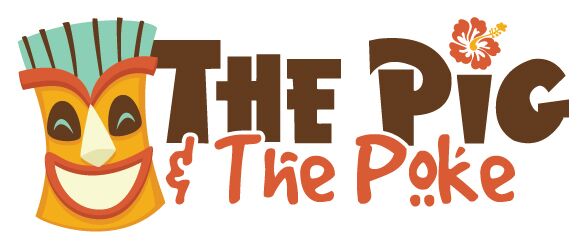 This Hawaiian luau-themed area is designed to take guests on a culinary journey to the Pacific. It will feature Hawaiian decor along with several food favorites:
— Traditional Earth Baked Kalua Pork with steamed white rice, barrel aged tamari and Napa cabbage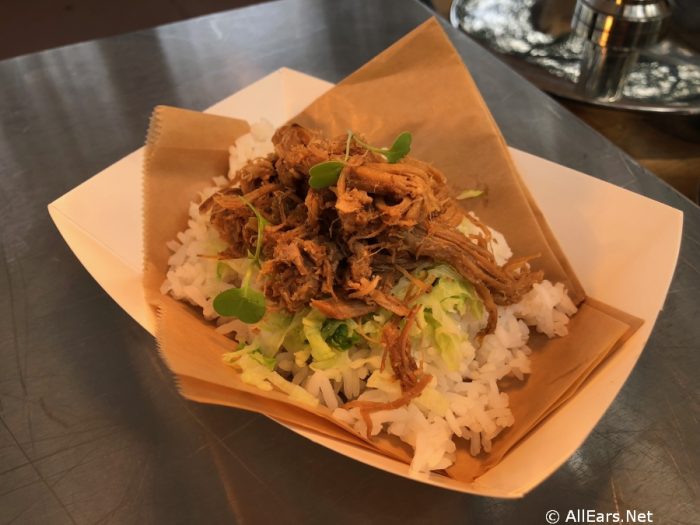 — Tuna Poke featuring Hawaiian yellowfin tuna, sushi rice, avocado relish and crispy fried wontons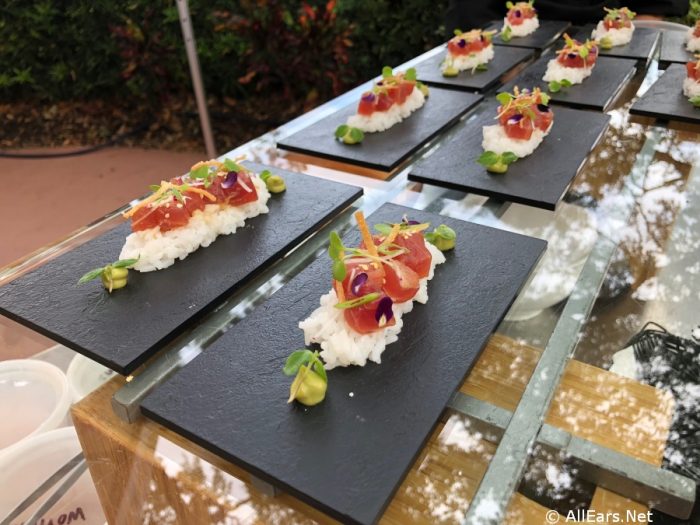 — Finely Shaved Ice in a variety of tropical flavors: guava, pineapple, coconut cream, passion fruit, lychee, kiwi and mango
The returning themed areas also offer specialty cuisine in immersive atmospheres.
Carnival Corner, for example, features a "Funfetti"-coated, deep-fried Oreo cookie, like you might find at a neighborhood carnival. While in the area, you can play a few carnival games, such as Bucket Toss. Proceeds from some games will be donated to the Children's Miracle Network.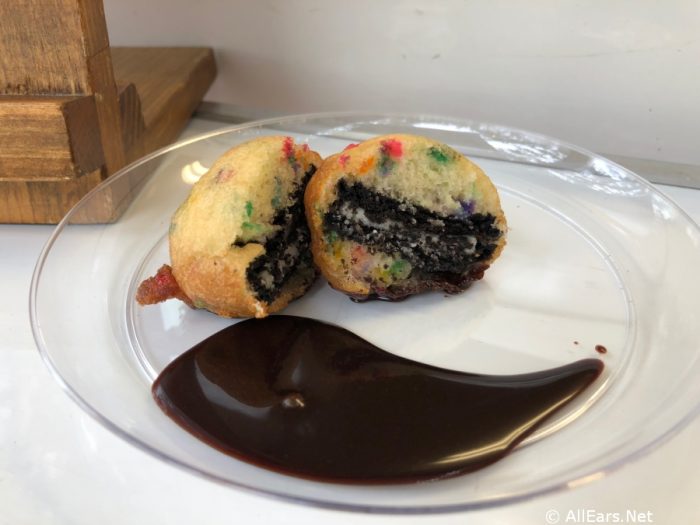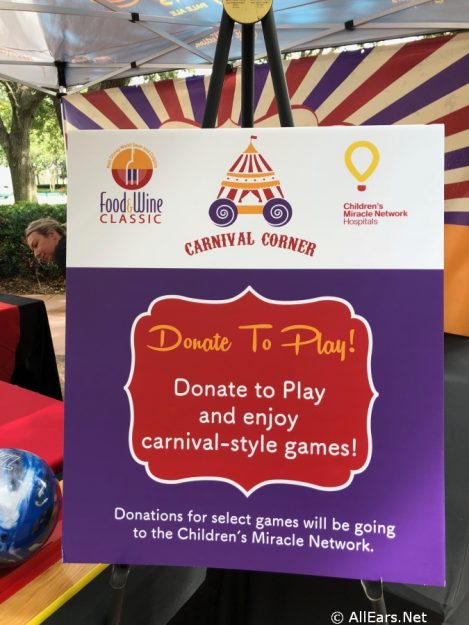 In Chinatown, one of the items you'll be able to enjoy is Crispy Duck on a steamed bun, with cucumber and hoisin sauce.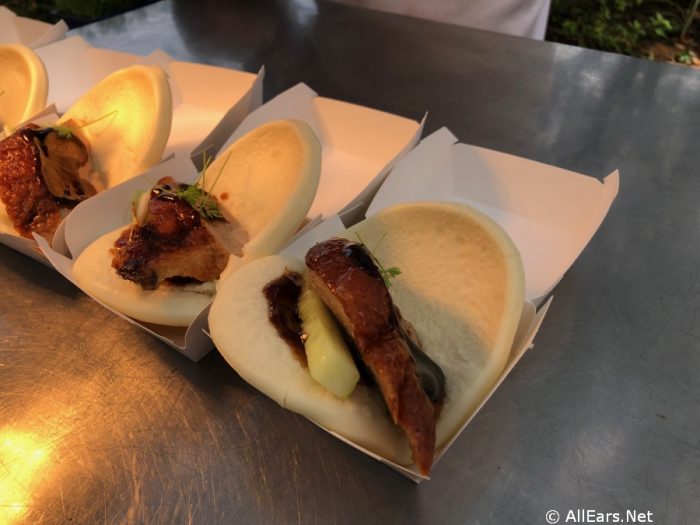 The Beer Garden features several types of brews, while in the Bubble Lounge, which was inspired by old-time band leader Lawrence Welk and his champagne style, you can enjoy sparkling beverages, including champagne and sparkling wine.
Speaking of bubbles, the Sunday Bubbles Brunch will return for its third year.  Offered on October 28, this brunch is held at Il Mulino in the Walt Disney World Swan and requires a separate ticket from the other Classic events.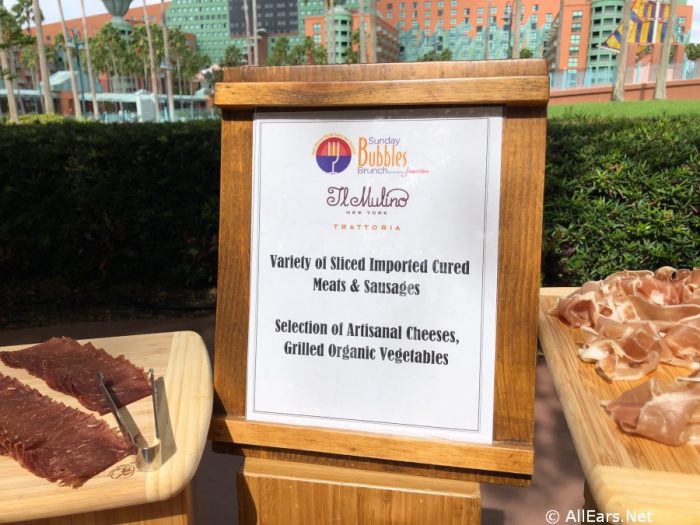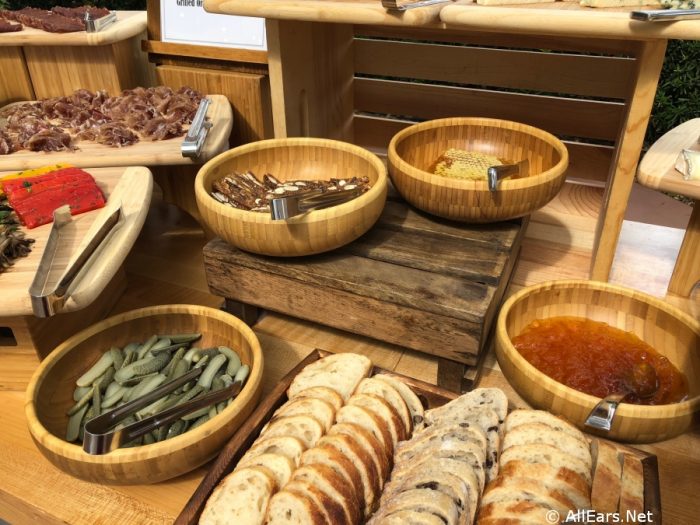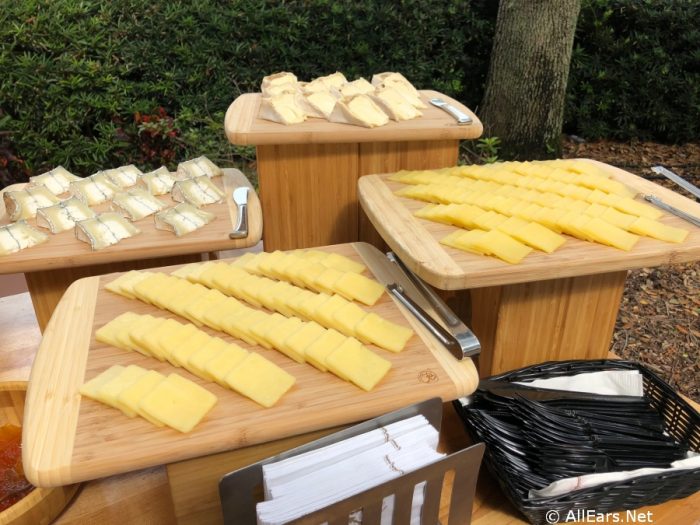 Along with all this eating and drinking, you'll be entertained by a variety of live performances. There are three new acts this year, including Manureva, which will perform Polynesian music at The Pig and the Poke. Returning acts include the Atlantic City Boys, showcasing the sounds of bands like Frankie Valli and the Four Seasons.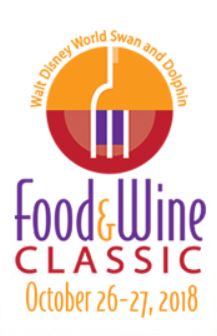 Advance purchase tickets for the Food and Wine Classic are $127 per person, which enables you to enjoy unlimited food and beverage samples.  Seminars start at $50 per person, per class, including taxes. The Sunday Bubbles Brunch is $94 per person including taxes.
Visit www.SwanDolphinFoodandWineClassic.com to view the complete food menu and schedule for the 2018 event, as well as to purchase tickets and overnight packages. Overnight and multiple-night package options starting at $445 are also available by calling 1-888-828-8850.
Disclaimer: AllEars.Net was an invited media guest of the Walt Disney World Swan and Dolphin for this preview, but this did not affect our opinions. Our opinions are our own.
Will you be attending this year's Food and Wine Classic at the Walt Disney World Swan and Dolphin? Have you enjoyed it in the past? We'd like to hear your thoughts. Comment below, or leave a review in our Rate and Review section.