If you're like me, you're getting antsy waiting for the new land, Star Wars: Galaxy's Edge, due to open in Disney's Hollywood Studios in the late fall 2019.
So to get a little Star Wars fix I paid a visit to Star Wars Launch Bay, which I hadn't seen since its update a few months ago — new models, props and costumes were added from the most recent film in the franchise, "Solo: A Star Wars Story."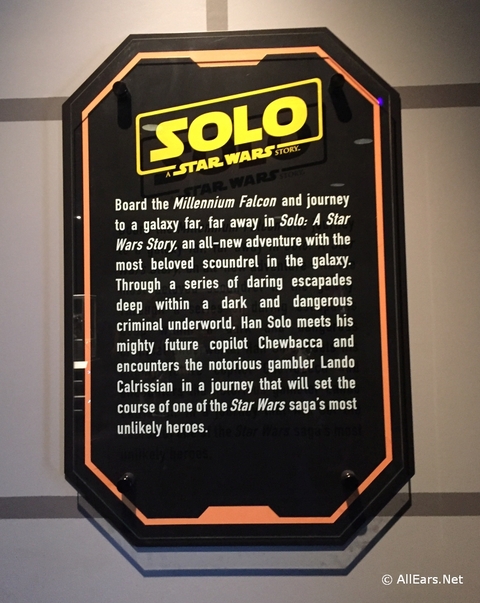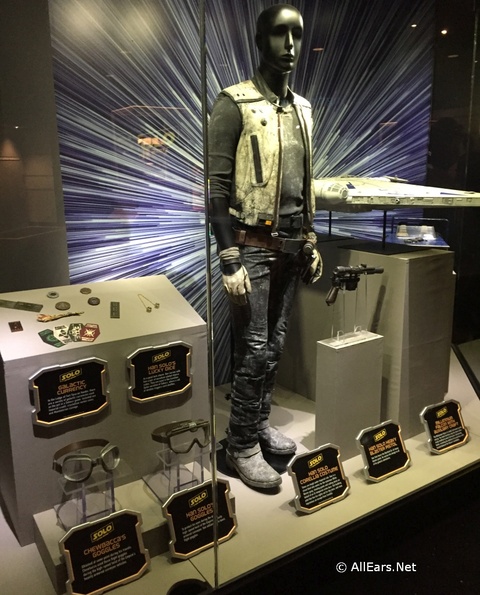 I can't believe I haven't seen the Solo movie yet — bad Star Wars geek! — but it was cool to get this "insider's" look at some of what I will be on screen when I eventually view the film. (And I will, soon, I promise!)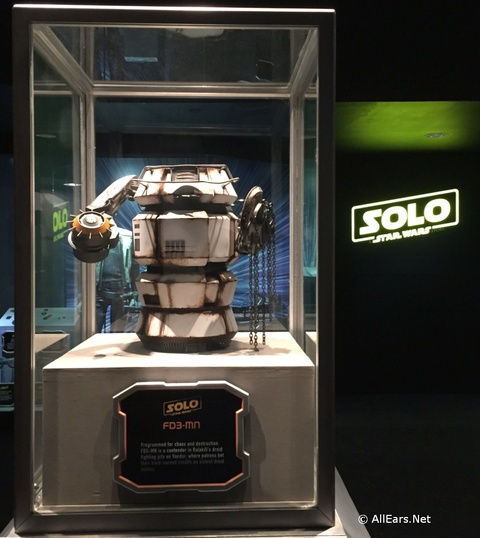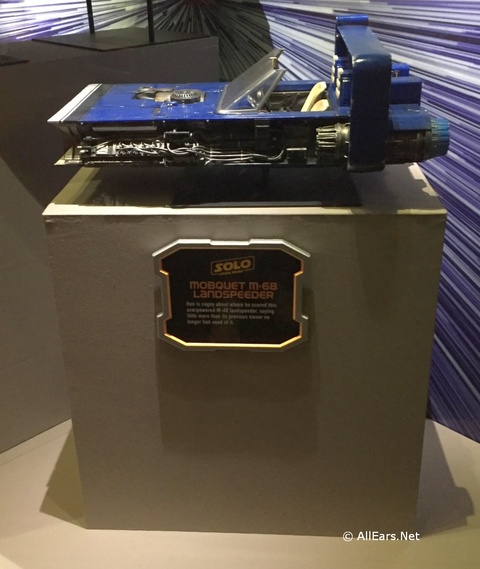 Despite the reviews, I'm still eager to see Han Solo's origin story, as well Donald Glover as the young rascal, Lando Calrissian. Seeing the costumes they wore and the weapons and props used in the film gave me a good taste of what's to come.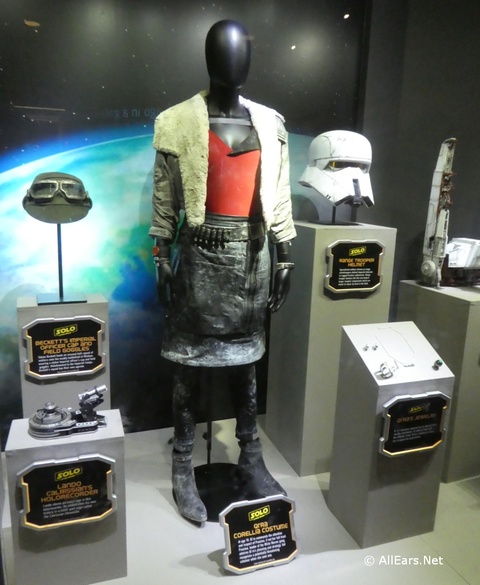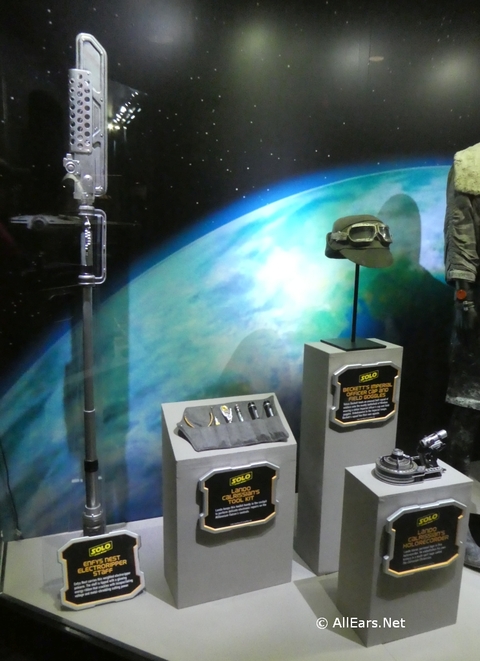 There's lots of other things to see while you're visiting the Launch Bay — vehicles, posters, and other props from the earlier films — and of course you must exit through the Cargo Bay shop, where you're encouraged to part with your hard-earned dollars. There are tempting specialty Star Wars items, toys, limited edition pieces, even customized Star Wars MagicBands… everything a Star Wars junkie might dream of.
When was the last time you visited the Star Wars Launch Bay in Disney's Hollywood Studios? The next movie in the Star Wars franchise isn't due out until December 2019, AFTER Galaxy's Edge debuts, but in the meantime, the Launch Bay is a great place to get a healthy dose of all the latest in the Star Wars universe while you're at Walt Disney World.