Disney Channel's eagerly anticipated sequel to its popular new franchise "Descendants" debuted on multiple networks on Friday, and according to the viewership numbers and audience feedback, it was another big hit.
About 13 million viewers tuned in Friday night on six networks, which is almost double the number who watched the original during it's first screening, according to Variety.com, which cited Nielsen numbers. But the original only aired on Disney Channel in 2015. That viewership number increased to 12.2 million when the number of views during the first week was measured.
"[Descendants 2] also broke social media records for Disney Channel, with 174.1 million video views, 90.8 million impressions, and 14.6 million engagements, making it the biggest social campaign in the network's history," Variety.com reported.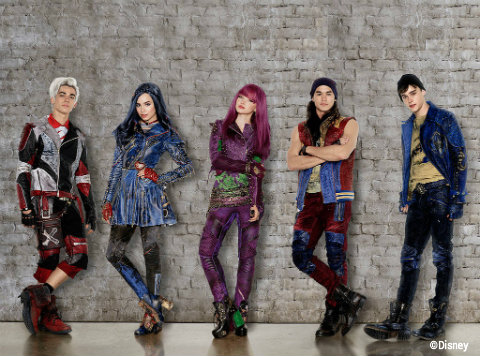 I watched "Descendants 2 " live with my 12-year-old daughter, and my tween has been replaying it ever since. Like many other viewers, she just cannot get enough of the Villain Kids: Dove Cameron (Mal — daughter of Maleficent), Cameron Boyce (Carlos — son of Cruella de Vil), Sofia Carson (Evie — daughter of the Evil Queen), and Booboo Stewart (Jay — son of Jafar). And it's easy to see why — the beautiful costumes, the catchy music and choreography, and the relatable characters draw in younger viewers.
It's no secret that the movie is largely about Mal's desire to return to the Isle of the Lost so she can be carefree when she is feeling the pressure of being King Ben's girlfriend. She sneaks back to the island and is forced to confront new lead Villain Kid Uma, the daughter of Ursula (played by China Anne McClain), and sidekicks Harry, son of Captain Hook (Thomas Doherty), and Gil, son of Gaston (Dylan Playfair). Her reformed friends in Auradon must come to her rescue, which is how they all end up on the Isle.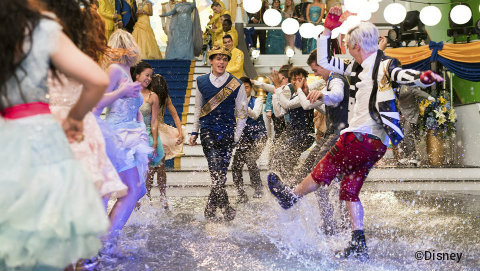 Along the way, audiences get caught up in the musical, which is directed and choreographed by Kenny Ortega of "High School Musical" fame. His influence is clear in the sweeping production numbers and even the dance moves themselves. In one catchy song, "Chillin' Like a Villain," some of the movements are reminiscent of those in Michael Jackson's "Thriller." And that is not such a stretch, considering Ortega was working with Jackson on his last tour before he died. The opening number, "Ways to be Wicked," strives to be inclusive, showing a girl in a wheelchair choreographed into the dance number.
In "Descendants 2," the iconic outfits of the four main characters have been revamped with more accessories and pops of color, but they still are clearly recognizable as those of the Villain Kids. Plus, there are many more costume and hairstyle changes in this movie. Little fashionista Dizzy, daughter of Cinderella's evil stepsister Drizella and granddaughter of wicked stepmother Lady Tremaine (Anna Cathcart), is a welcome addition to the cast.
Disney fans are sure to enjoy all the references to Disney stories. Early in the movie, we see that Mal has a lizard in a cage with a sign that reads, "Don't feed my mother." In the original "Descendants," Maleficent was turned into a lizard instead of a dragon to match the size of love in her heart. Later, Gil, son of Gaston, reminds King Ben, son of Belle and Beast, that they know each other. He describes his dad as "Quick, slick and his neck is incredibly thick" just like the song in the movie, "Beauty and the Beast." And even Jane, Fairy Godmother's daughter and the love interest of Carlos, refers to canon when she says that she chose pumpkin pie instead of the carrot cake.
Overall, "Descendants 2" has stepped it up a notch and clearly is once again appealing to the tween set. Parents like myself may even find themselves humming along to the songs and certainly will appreciate the classic theme of being true to yourself.