Like everything else at the Studios, the Animation Courtyard has undergone a number of changes over the years.
At one time, you could get a glimpse as some very cool autographs and hand prints back in that area.
Jim Korkis wrote the story about these hand prints his blog: The Hidden Hand-prints of The Magic of Animation I was fortunate enough after reading about these to go and take photos of the hand-prints.
Here is one I really like by Ward Kimball: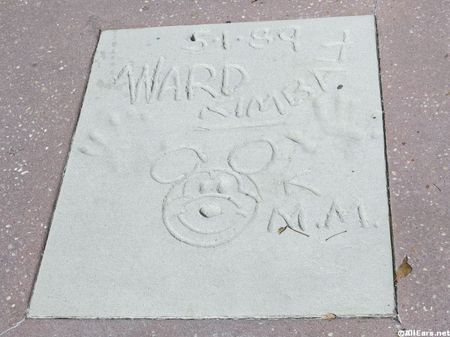 Sadly, this area no longer exists today. Does anyone know what happened to these hand prints and autographs?