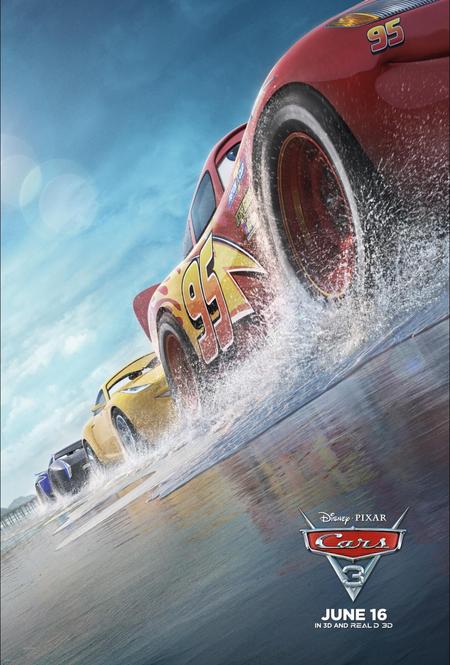 "Cars 3" is rapidly approaching the finish line for release this June 16th. To learn more about it, AllEars.Net was invited up north for an early look. (I detailed the first half of the presentations here.)
[Non-attributed photos and video are courtesy of Disney.]
So the second day of the press sessions began bright and early in the morning at the Sonoma Raceway.
To give us insight into Lightning McQueen's world of racing, we were taken in "hot laps" around the track, three cars at a time. Things I learned from this: 1) Toyota Camrys can go a lot faster than you'd think. 2) There are sheep and stuff out there around the Sonoma Raceway track. 3) Those cars come a LOT closer to each other while jockeying for position than you might strictly consider comfortable. Like really close. Like I could have stretched my arm out and high-fived the people in the car passing us.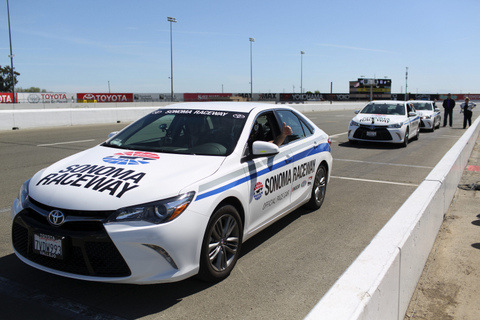 At any rate, it was a lot of fun! And I didn't die!
The next "Cars 3" presentation was "The Story of Our Story," with writers Kiel Murray, Bob Peterson, and Mike Rich, and Story Supervisor Scott Morse talking about the screenwriting process.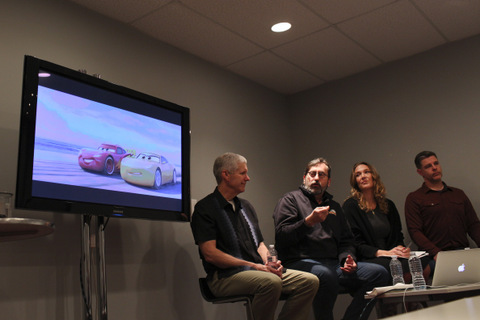 –When we last saw McQueen, he was on top of the world, living a great life…which is good for him, and bad for a story. Their immediate problem was to ensure that McQueen had a problem.
–"Cars 3" is actually the third act of the Cars story. When McQueen was young, he was brash and fast and had limited respect for the sport of racing. Now, he faces many of the same concerns as aging athletes–feelings of obsolescence and ending.
–Some athletes make the mistake of trying to stay young. The great ones adapt and learn to use the wisdom they've accumulated to find a place for themselves.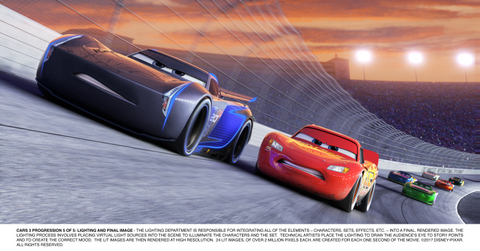 –Jackson Storm is the inverse of McQueen, with all the speed and swagger McQueen had when he was young. He represents the same thing McQueen represented to the older cars when he came along–the up-and-comer who can take their standing away from them.
–Cruz Ramirez was initially just a techie superfan, but failed to push McQueen to where he needed to be emotionally in that incarnation.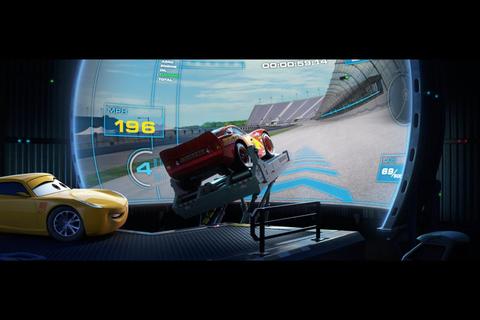 –Ultimately Ramirez evolved into a personal trainer that treats McQueen as an old guy…which is exactly what he does not want.
–The conversation that takes place between the two generations: McQueen refuses to face the truth that he is old, so he fails to accept it/move on, and Ramirez has accepted a bad "truth" about herself that she doesn't have what it takes to be a racer. As the movie progresses, the two heal each other.
–Cruz ultimately became an avatar of sorts for the lack of confidence/"imposter syndrome" that sometimes afflicts professional women both at Pixar and beyond.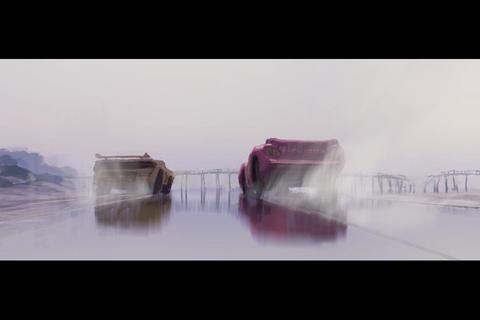 –"Cars 3" is more spiritually related to "Cars" than "Cars 2," which was more Mater's movie.
–Homage was paid to the late Paul Newman by using pieces of his old recordings for Doc Hudson in this film.
Our final panel was with Creative Director Jay Ward and Former Crew Chief for Hendrick Motorsports Ray Evernham on the "History of Racing."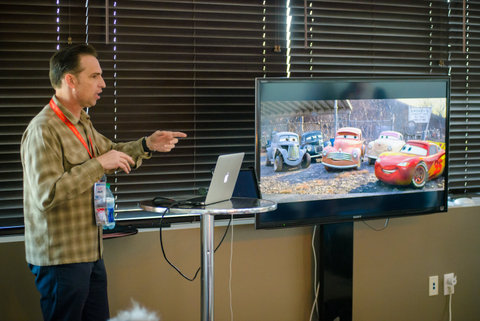 –NASCAR stands for National Association for Stock Car Auto Racing.
–After the war, the illegal production of moonshine became popular in the economically-depressed South.
–To distribute their product, Moonshiners would employ Bootleggers–fast drivers with souped-up cars that could speed their booze from the stills of the North Carolina woods to big cities like Charlotte and Atlanta.
–Rivalries eventually evolved to the point where drivers would compete in dirt fields to see who was fastest.
–As people began to come and watch the races, Bill France Sr. organized and promoted them into a money-making affair.
–The initial cars raced tended to be 1938-44 pre-war Fords. Bootleggers wanted cars that didn't stand out, and these cars were plain black with back seats that could be removed to run 100 gallons of product.
–Some of the legends of NASCAR are honored in "Cars 3" by having characters inspired by them, and in some cases getting to do the voices themselves.

From left: River Scott (voice of Isiah Whitlock Jr.), Junior "Midnight" Moon (voice of Robert Glenn "Junior" Johnson), Smokey (voice of Chris Cooper), Louise "Barnstormer" Nash (voice of Margo Martindale), and Lightning himself (voice of Owen Wilson).
After the panels we were treated to a brief walk around the racetrack in which we got to see a real-life Mack the Truck…
…And were taught how to change tires "pit-stop" style. Since I don't even know how to change a tire "normal" style, this was pretty interesting although given that the race car tires weigh about eighty pounds, I don't think I'll be volunteering for pit crew duty anytime soon.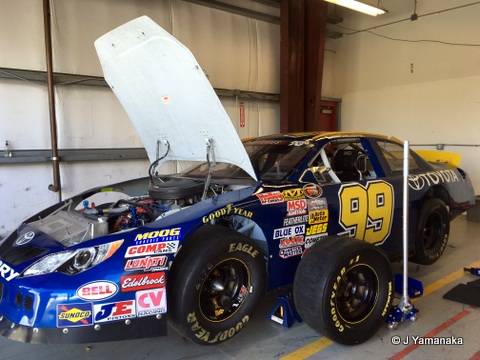 But I got to use an air gun on the bolts! And didn't die!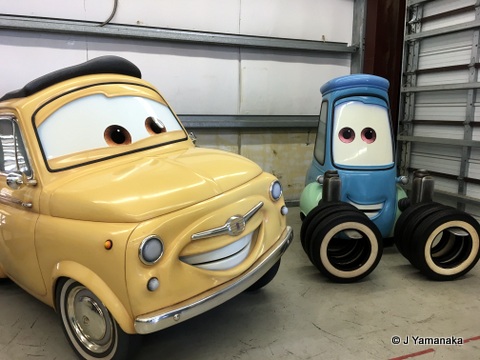 Guido and Luigi look on in horror at my tire changing skilz.
"Cars 3" opens in theaters June 16, 2017.