Maker Studios is in the news this week after parent The Walt Disney Company cut ties with one of its biggest YouTube stars, PewDiePie, over his anti-Semitic posts. And YouTube quickly followed suit, canceling plans for the second season of his reality series, "Scare PewDiePie." PewDiePie, whose real name is Felix Kjellberg, has 53 million YouTube subscribers.
The Walt Disney Company bought Maker Studios three years ago in a much-publicized deal for $500 million. Maker Studios is a multi-channel network and YouTube video supplier. It reportedly gets about 10 billion views per month across its 55,000 YouTube channels. Disney had planned to use Maker Studios as way to learn more about promoting its franchises online, as well as an acquisition of new content.
"Although Felix has created a following by being provocative and irreverent, he clearly went too far in this case and the resulting videos are inappropriate," according to a statement from a Maker spokeswoman, The Hollywood Reporter posted online. "Maker Studios has made the decision to end our affiliation with him going forward."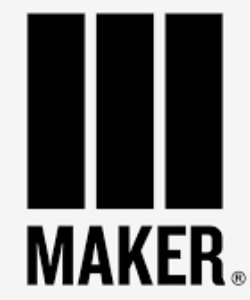 I first wrote about Maker Studios back in 2015 when its co-founder, video blogger Shay Carl Butler, was in Orlando to attend Playlist Live 2015, a three-day convention that focuses on video production from experienced creators and gives attendees a way to meet their favorite YouTube stars. Butler has his own popular family video blog, The Shaytards, that is among my teenage son's favorites.
The Wall Street Journal, which first broke the news about PewDiePie, also is reporting that in the wake of Maker Studios severing ties with him, the company is now looking at an uncertain future.
"The studio generated roughly $300 million in revenue last fiscal year but wasn't profitable, according to people with knowledge of the matter," the newspaper reported.
Other sources are reporting that layoffs at Maker Studios may be coming. Maker Studios is part of the consumer products and interactive division at Disney.
Meanwhile, plans for Playlist Live 2017, which features many Maker Studios stars, are moving ahead. The event will take place May 5 to 7 at the Orlando World Center Marriott. Tickets, with early-bird discounts, are on sale now at https://www.playlist-live.com/orl-tickets/products Passes start at $130, and there are a number of new ticket options this year.
RELATED LINKS:
Disney's Maker Studios to feature Marvel characters and partner with ESPN and ABC