Though the weather outside is a frightful 82 degrees, SeaWorld's Christmas Celebration is in full swing in Orlando. My family and I recently attended the holiday event and experienced a show we didn't see last year and a few new things along the way.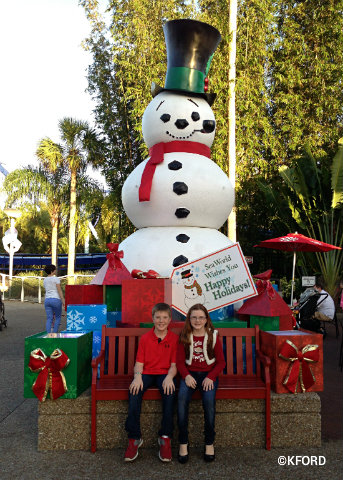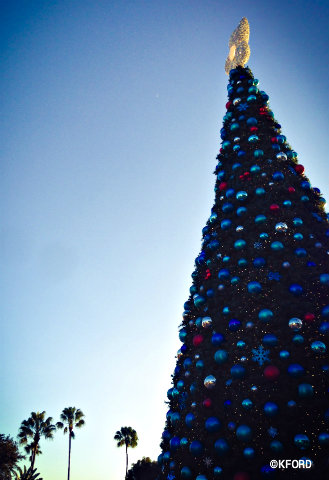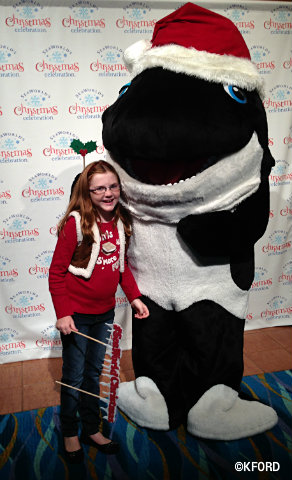 We started the evening for bloggers with a welcome from SeaWorld President Terry Prather. "Christmas at SeaWorld is not like any other place in Central Florida," he said. "In our world, we say that we own Christmas."
Despite the hyperbole, Prather's comment has an element of truth. There are so many Christmas-themed activities each evening at SeaWorld that it's impossible for a guest to view them all in one night. So, for first-time guests and those who only have one night, here's a look at all the experiences to help make your selections.
Last year, my son and I enjoyed dining at Santa's Fireside Feast, a traditional holiday meal with entertainment that included a visit with Santa and Mrs. Claus and reserved seating for "A Sesame Street Christmas." On multiple visits, we also experienced "Clyde and Seamore's Countdown to Christmas" and "Shamu Christmas — Miracles," two shows we definitely recommend. (You can read all about them plus see videos here.)
Although most of the Christmas activities take place in the evening, The Polar Express Experience is open all day long, so be sure to make that part of your early touring plan. The Polar Express Experience is a Christmas overlay at the Wild Arctic attraction, and it even includes a visit to Santa once you arrive at the North Pole and the opportunity to purchase hot chocolate (like in the movie) inside the attraction. (See a full report here.)
At dusk, Bayside Village opens along the walkway to Bayside Stadium. This area, which often serves as the centerpiece for other special events at SeaWorld, has expanded offerings for the 2013 holiday season. There are Christmas-themed games; photo opportunities; food vendors selling treats, including the new Hot Toddies and Hot Chocolate S'mores Cobbler; a large fire pit with seating; and an expansive model train display. Plus, the walkway overlooks the gorgeous, lighted Sea of Trees in the bay.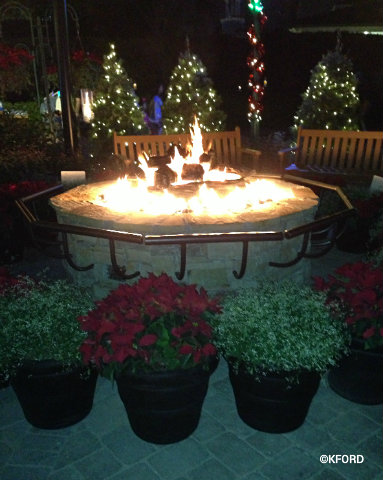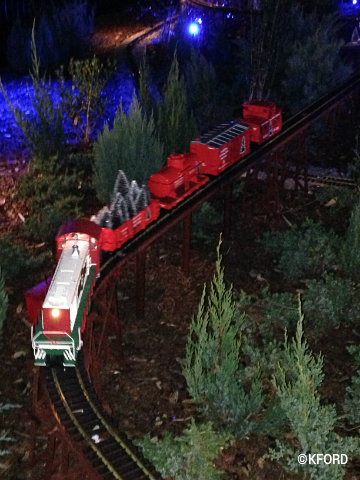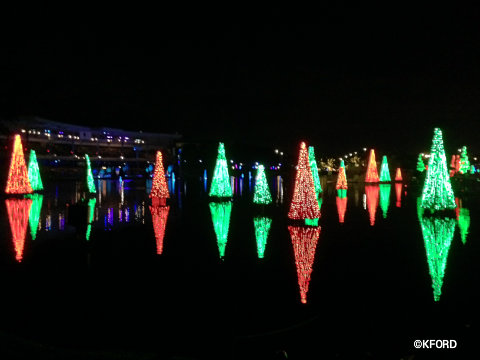 Along the Waterfront, visitors will find additional Christmas snacks and shopping, plus the life-size snow globe is back. This photo opportunity allows guests to step inside an inflatable holiday prop with pretend "snow" that actually makes it appear as though you are standing inside a huge snow globe. If you see a short line, be sure to take advantage because this is a popular holiday attraction. A professional photographer will take your photo, but you also can use your own camera, as well.
This year, my family and I made it a point to see "O Wondrous Night," a retelling of the Christmas story that is sure to be a hit with younger audiences. Our performance started with a violinist playing popular Christmas carols, much to the delight of the audience, of which many in attendance sang along. The actual show features live gospel-style music from singers with powerful voices. Using humor and song, some of these performers also use puppets to tell the story of the baby Jesus' birth from the perspective of the animals in the stable. The finale is an amazing sight with live animals, including camels.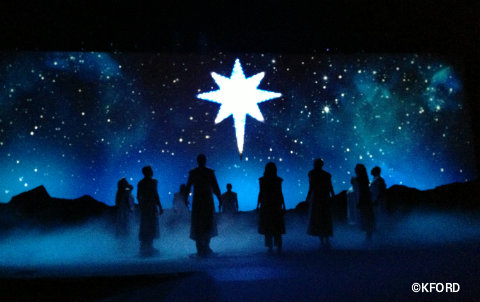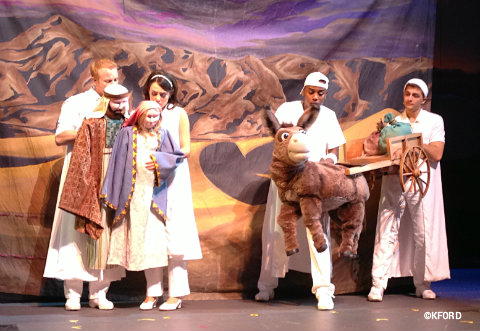 "We're very proud of how we use Christmas as a platform to not only celebrate what Christmas is all about — the reason for the season is really the birth of Jesus Christ and we talk about that — but more importantly, we use it as another way of celebrating, connecting, and showing people that we care," Prather said. "When you go to the shows, whether it's the ice show or "Shamu Miracles" or "O Wondrous Night" "� you'll see that we're all about connecting people to the natural world."
Speaking of the ice show, "Winter Wonderland on Ice" is a unique way to wrap up your holiday evening. Be prepared to be wowed by numbers with pairs and ensemble skaters. Many of the songs are the same as in previous years — including classics and even the popular hot chocolate song from "The Polar Express" — but the skaters have donned new apparel for the 2013 season.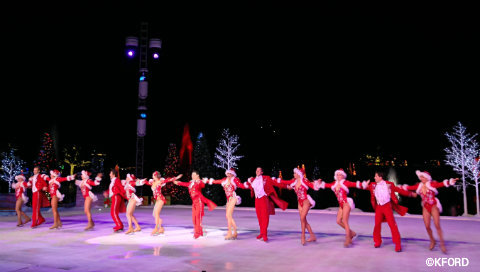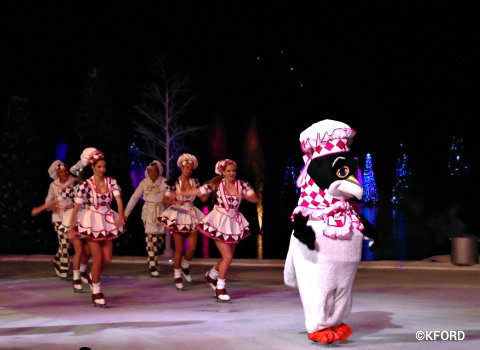 Don't jump up to leave at the end of the ice skating show, unless you want to miss the Reflections Fireworks. Bayside Stadium is aptly named, and the beautiful fireworks show over the water also includes water jets and laser lights.
With so many wonderful holiday attractions like these and more at SeaWorld Orlando, it's easy to be in the holiday spirit. Just leave the scarves and snow mittens in your suitcase.
DISCLAIMER: I was a guest of SeaWorld Orlando to experience its Christmas Celebration. This did not influence my story, and my opinions are my own.