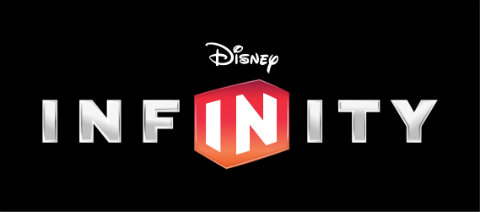 This week, Disney Interactive Studios officially announced it will jump on the Skylanders craze with its own version of the interactive video games called Disney Infinity. Judging by the popularity of the Skylanders franchise and the Disney brand, gamers probably are going to have a difficult time waiting until the June release date.
For those unfamiliar with the original 2011 game Skylanders: Spyro's Adventure and its 2012 sequel Skylanders Giants, the popular video games allow players to collect plastic characters that are able to be incorporated into interactive video games when they are placed on an electronic base. The physical characters bring different attributes to the video games and also are collectibles.
I had, of course, heard of Skylanders when they debuted, but my 10-year-old son did not become really interested in them until late last year, when Skylanders Giants were the top items on his Christmas list. Now that I've seen them up close, it's easy to understand why Skylanders are so much fun. Given the overwhelming popularity of Disney and Pixar characters, I certainly would expect the same level of popularity for Disney Infinity, if not much more.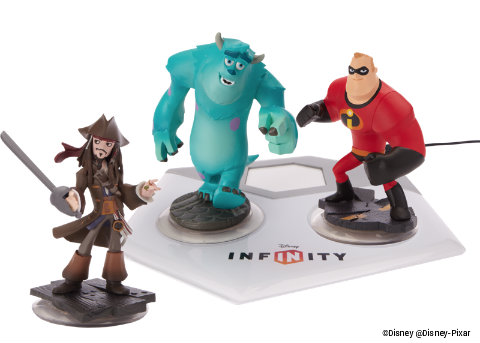 Disney Infinity will be played much the same way as Skylanders is with a console gaming system, physical characters and the Disney Infinity Base. There will be 17 initial characters, including Captain Jack Sparrow from Disney's "Pirates of the Caribbean," Sully from Disney-Pixar's "Monsters University" (the 2013 prequel to "Monsters, Inc.") and Mr. Incredible from Disney-Pixar's "The Incredibles." In addition, customers can purchase three play set pieces and 20 power discs (which can further change the play environment or a character's performance in that environment). The starter pack is priced at $74.99, and individual Disney Infinity figures will be $12.99.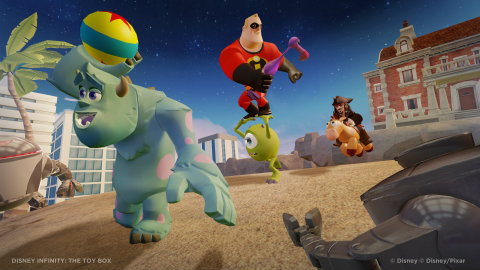 A unique aspect of Disney Infinity is the virtual toy box, where players can save the characters, vehicles, upgrades and gadgets they collect in their adventures. The toy box can be accessed at any time in the game to create one-of-a-kind experiences, even mixing items from the different movie franchises.
Like Skylanders, Disney Infinity will be available for a variety of console gaming systems, including Nintendo Wii, Nintendo Wii-U, Xbox 360 and Playstation 3. Disney's version also will be compatible with PC computers and mobile devices later in the year. One or two players can tackle the structured adventures, and "Toy Box" mode allows up to four players in the game.
The strength of Disney Infinity appears to be in its ability to allow players to create their own stories and solutions to obstacles. This open-ended style of play also is the focus of recent Disney Interactive products, Disney Epic Mickey 2: Power of Two and Disney Epic Mickey: Power of Illusion, which were released in November 2012.
RELATED LINKS: