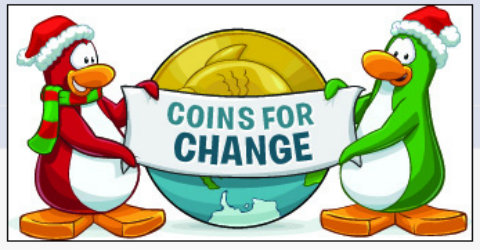 Here's a reason to actually encourage your child to play on the computer. Disney's Club Penguin, one of the largest online virtual worlds for kids, is donating $1 million to charities during the holiday season, based on its players' actions.
Club Penguin kicked off its annual "Coins for Change" program on Thursday, and it runs through Jan. 2. During that time, players can donate the virtual coins they earn on Club Penguin Island to three types of charities: providing medical aid, building safe places and protecting the earth. Those contributions will help The Walt Disney Co. determine how it will earmark its charitable giving.
The site has added a new feature this year to entice giving. At the virtual bake sale, players can purchase racer cookies and paid members can buy Reindeer Puffle and Frost Bites cookies. The types of cookies designate which charity receives the coins they spend for the cookies. As a reward for giving, players and members can transform into the shapes of the cookies for 10 minutes. Only the Frost Bites come with the special powers to freeze virtual items temporarily.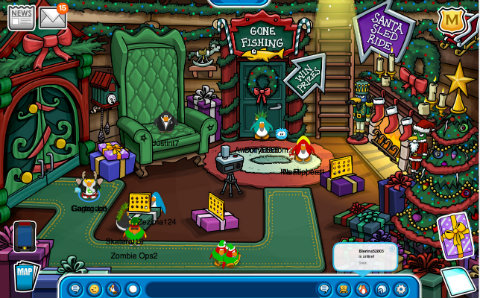 My 10-year-old son, who is an avid Club Penguin member, was so excited about the start of Coins for Change that he got up early on the first day to start his donations before school. For kids who are at the age where video games are a large part of their entertainment, programs such as Coins for Change send a positive message and help model behaviors that allow the kids to learn more about the world.
Since its inception in 2005, Club Penguin has given a total of $9 million to charities all over the world. The money has been spent in 42 countries on projects such as building new schools, libraries and playgrounds for kids, as well as ensuring clean water and educational programs for families.
"Over the past six years, Coins for Change has inspired our players to take action and make a difference in the lives of millions of kids and families all over the world," said Chris Heatherly, head of Club Penguin, in a written statement. "We hope this year's Coins for Change virtual bake sale empowers our players to start similar programs and make a positive difference in their local communities."
ClubPenguin.com offers suggestions and safety tips for hosting a real-life bake sale for charity. There even are recipes for Rockhopper Cookie Mix and Puffle Sugar Cookies.