I met up with Shontell Crawford and Eric Hollister (of DVC by Resale) to check out some Hidden Mickeys outside the parks. We congregated first at the Grand Floridian Resort.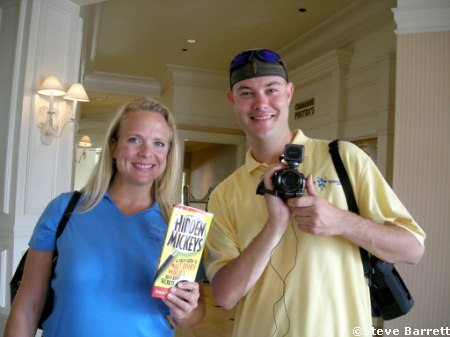 A friendly Cast Member, Alyssa, showed us a classic Mickey at Gasparilla Grill & Games that I didn't know about. Braces beneath the shelves at the checkout counters are shaped as Mickey!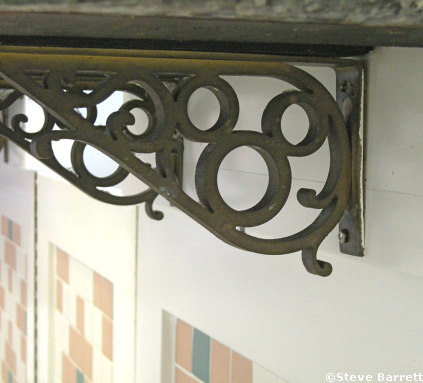 We stopped by Saratoga Springs Resort, which has some amazing Hidden Mickeys. The classic Mickey rose in the winner's blanket on the horse and jockey statue is one of my favorites.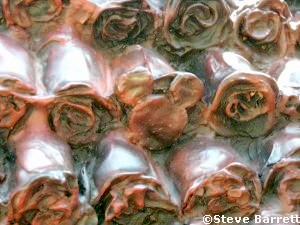 Shontell and Eric stand in front of classic Mickeys on a jockey's jacket in the hallway to the Turf Club.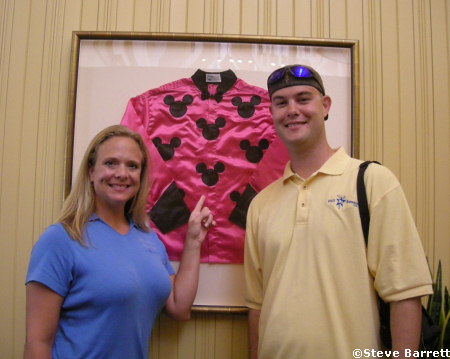 At Downtown Disney Marketplace, Eric wanted to confirm that Goofy's shadow is still hiding in Goofy's Candy Co. Store. Take a look; he's still there!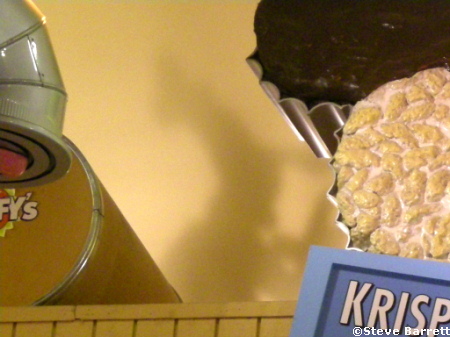 Meeting up with Shontell and Eric for some Hidden Mickey hunting was great fun for me. It's nice to share the passion!
Related Links:
Shontell's Restaurants, Recess, and Relaxation blog
Read more about Steve's Hidden Mickey finds on AllEars.net
Steve maintains a Catalog of Hidden Mickeys on the Hidden Mickeys Guide.