Beginning Friday, Clearwater Marine Aquarium (CMA) is hosting Winter's Trick or Tweet Halloween Party with themed activities and an admission deal for children. The party continues through Tuesday, Oct. 31.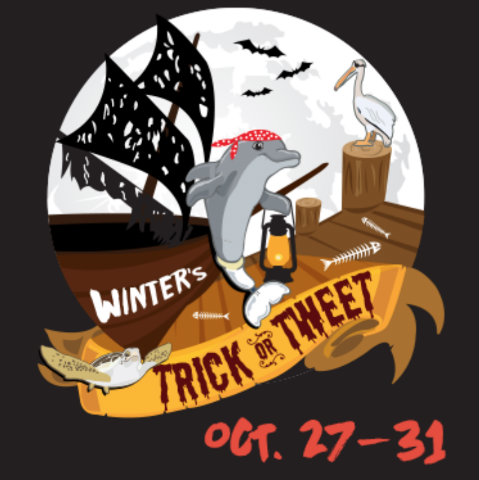 Kids ages 12 and younger are invited to come to the aquarium dressed in costume — or a Clearwater Marine Aquarium shirt — to be able to purchase a discounted ticket for $9.99. (Regular price is $17.95 when purchased in advance online and slightly higher at the aquarium.) Adult tickets are $22.95 when purchased online in advance.
So, why is the event called Trick or "Tweet"? That's because of the noise Winter the dolphin makes and it's brought to our attention in the "Dolphin Tale" movies. "It's that tweety bird sound; she makes that for him [referring to Sawyer, played by Nathan Gamble, who finds her]," Hazel, played by Cozi Zuehlsdorff, in both films.
The Halloween party takes places continuously during the aquarium's regular operating hours of 10 a.m. to 6 p.m. daily.
Guests can visit the Spectrum Theatre for:
** Coloring station
** Create-your-own paper mask station
** Spooky fog
** Under-the-sea creature decor
** Pumpkins galore!
The Creepy Creature Sea Cavern in the Education classrooms will have:
** Interactive games
** Slime station
** Sea creature-themed crafts
** Vampire squid, goblin sharks and blobfish information
** Predator-prey game
The Sea Cavern will get progressively spookier the farther you dare to venture.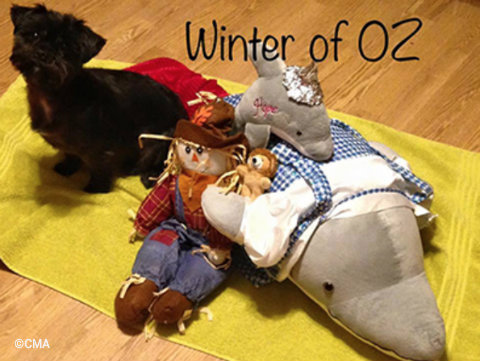 Even if you can't make it to Clearwater Marine Aquarium to see Winter, you can participate in Winter's Costume Giveaway. The contest, which goes through Oct. 31, asks fans to dress up their Winter the dolphin plush animals for Halloween. Then they should post a photo of the costume on Winter's Facebook page or on their own Instagram account with the hashtag #CMAInspires. You must have a public profile to enter via Instagram.
According the aquarium, the winner will be the costume that is judged most creative. A prize package worth more than $75 will include an array of Winter, Dolphin Tale and Clearwater Marine Aquarium items. The winner will be announced on Nov. 1 on Facebook, and he or she must claim the prize by 2 p.m. Nov. 2.
You must be at least 14 years old to enter. Be sure to read the official contest rules.
Clearwater Marine Aquarium is just a 90-minute drive from Orlando. It's not a planned tourist attraction, so don't expect elaborate displays, shows and rides. What you will find at the working hospital is amazing in its own right — volunteers and staff working to save animals, and you can visit the creatures and talk with the trainers. Plus, if you've seen "Dolphin Tale" and "Dolphin Tale 2," it's fun to recognize and walk through the places featured in the movies.